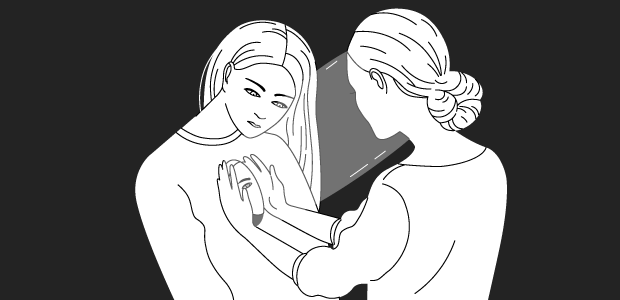 Is it time to strengthen your Emotional intelligence?
Do we value emotional intelligence - EQ - more than ever? Maybe value isn't the right word (have you ever been hired following an EQ test? I'd love to hear about it), but we do recognise its importance in our lives.
We're trying to be kinder, more mindful, perhaps even present, and no matter how bored of the lexicon we might be, there seems to be no slowing down for self-reflection and self-actualisation.
Workplace wellness alone was valued at $47.5 billion in 2017, projected to reach $65.6 billion by 2022. That's a year-on-year rise of 6.7%. To put it in perspective, it's the same growth rate as Djibouti's GDP, and well over half the GDP growth rate of the US, Australia, England and Switzerland, respectively. Surprising no one: if Nirvana was a country, it would be the place to set up shop.
One such company looking to migrate into our consciousness (sorry) is Paradym, an app-based EQ coach designed to break patterns of behaviour that might be burdening us in our everyday lives. Formed following a period of burnout within the luxury fashion industry, Paradym Founder and CEO, Courtney Carlsson, together with her co-founder, Mohamad Itani, set up the app. All with the hope to provide transformative content that would help people address their emotional patterns every day, in order to strengthen their EQ and, so, happiness.
In advance of the app's January release, Startups Magazine spoke with Courtney, to get a sense of why there's still room for innovation in a world over-saturated with self-alignment, where in the startup cycle the company is, and where it's heading.
Tell me a bit about Paradym and how a person might integrate it into their life.
Paradym is leading a movement through a guided personal practice in emotional intelligence. We're asking our users to get curious and explore their world from an EQ point of view; from self awareness to recognition of others. Our app-based coach delivers consumable content and actionable tools. 
Paradym takes up to ten minutes of your day and can be consumed in the morning with your cup of coffee, on the commute to work, or before bed. Paradym provides you with the time and space to get to know yourself better and figure out what you want.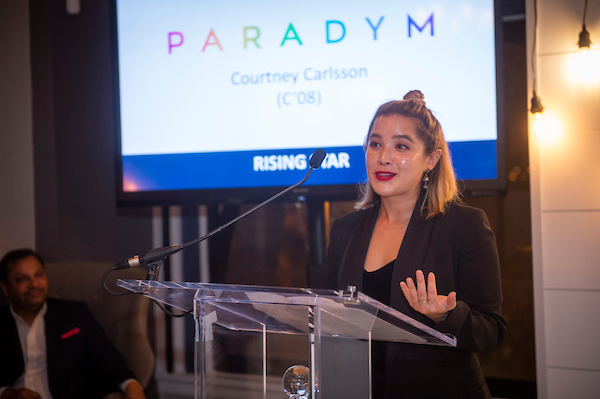 How did the app come about – what is your growth story? 
Paradym started as a personal process that my co-founder, Mohamad, and I developed whilst I was going through a period of burnout and introspection.
I came back to the UK to do my MBA after being away for ten years for university and work. This wasn't easy, but it was a major gear change from my career in New York where I was working very long hours and constantly travelling. Slowing down, and having that space to take stock gave me time to assess my life and how it was looking today and what I wanted it to look like in the long term. I realised that a lot of things were off-balance. 
I met Mohamad on the MBA program, and he started informally coaching me. Through our discussions I realised for the first time (despite many people giving me this feedback) that I was emotionally volatile. I chose to take responsibility and from there I started therapy and work on personal introspection. From this I started learning more about myself, gaining self-awareness; learning how to communicate my needs better; and how to understand others better. Emotional intelligence.
The EQ and self-awareness skills have been the most impactful for me in my path of self understanding, growth, and improving all my relationships. In fact, all of my relationships today are in a place I never thought possible, which I believe has had an overwhelmingly positive impact on my life overall. 
As I mentioned, the genesis of Paradym emerged from this process. And we've built upon this using evidence-based research for the next iteration. 
What makes Paradym different?
The start of any kind of real, lasting change starts with self awareness. This is the foundation. 
Paradym is centred around confidence and connection and offers a long term solution. The majority of wellness products are about calming us down today, individually.
What have been your funding milestones? 
This past July (2018) we closed an overfunded crowdfunding pre-seed round. We raised $500k, and were the first female founded mental and emotional health startup to raise on Crowdcube. We're backed by friends, family, coaches, psychologists, other entrepreneurs, amongst 200+ other investors. 
What has been your biggest challenge so far? 
People ask this question a lot. Challenges are the nature of startups, we're always solving problems and putting out fires. Accordingly, I have a long list! 
But one that keeps coming up is respect. I've been propositioned by married male founders at conferences, asked out on a date in a meeting, and even told that I have nice eyes in a 'mentor' meeting. 
I'm sure every woman has a story of her own like these that she can share, but I find this whole dynamic very challenging. I came from the luxury fashion industry previously which is full of women and gay men, so this kind of thing never used to happen to me. When we're in professional environments, let's respect those boundaries! 
What would you say has contributed particularly to your successes? 
Having a loving partner, family and friends have allowed me to thrive at work. 
I think we underestimate the power of having a fulfilled personal life, it can give us so much energy to create. There's actually science behind how love can give us energy! 
Where to next? 
We're launching the full version of the app in January! 
We're so excited for this huge milestone, we've collaborated with a PhD psychologist who specialises in emotional regulation to create our full version of the Paradym process using evidence-based research. 
We've grown our already stellar team and, as a result, Paradym is at the cutting edge of psychological research covering emotional intelligence, emotional regulation, emotional competence, and evidence-based psychological approaches including CBT, DBT, Schematherapy, and positive psychology.
What do you wish you'd known when you started out? 
My Dad is an entrepreneur. He started his company the same year I was born, and I watched his work consume him. It was one of the causes of my parents divorce. But I also saw the passion and energy doing what he loved gave him, as well as the exciting life that seizing opportunity can provide. 
I knew what I was signing up for. But I'm also grateful to have had that rare behind-the-scenes glimpse into a successful startup growth trajectory. This allowed me to take some of my own lessons from his experience. Through my Dad's example, I knew I needed to prioritise balance as much as I could. No matter how busy things are, I always make time for my loved ones.
Courtney is half Swedish, half Filipina, born in Chicago and raised in London. English is her mother tongue, but she also speaks French, and a bit of Swedish, Tagalog, Italian, and she learnt Mandarin for five years.