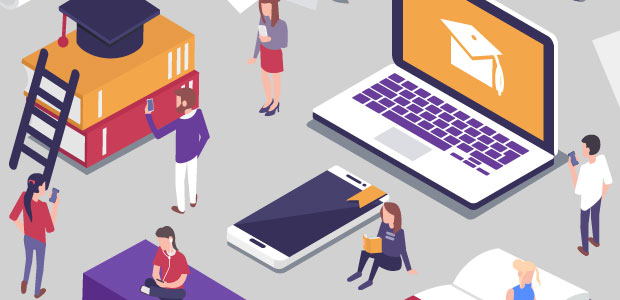 It starts with STEM
With the recent A-Level and GCSE results being released in the UK, let's look at the statistics  of young women studying STEM subjects. 
This year 15,046 girls took the full-course computing GCSE, a 1,814 increase on the previous year, but girls performed slightly worse than in 2017, with 65.3% gaining a C grade or above in comparison to 65.7% last year. Girls achieved higher grades than boys in the new combined science GCSE (awarded as a double-grade) with 57.5% of girls achieving a grade of 4 or above (which is grades A*-C) when boys achieved 52.1%.
Research from The Guardian has found that girls with top grades in GCSE science and maths have been discouraged from moving forward with these due to their low confidence and a big absence of peers in classroom. 
Taking just a few examples these figures show that in some STEM subjects girls actually outshine boys and there has been a slight increase in the number of girls taking these subjects, but gender stereotypes and employer discrimination are still deterring girls from the potential of high-earning careers and paths in STEM. 
Educators can see that although girls are achieving exceptional grades in GCSE physics and maths they are not studying STEM subjects at A-Level or in apprenticeships, and the few who do follow through miss female company in the classrooms.  The main reasons behind this is because of gender stereotypes, employer discrimination and a lack of support. 
If more girls can be encouraged to take STEM  subjects to a higher level it would help to bridge the increasing skills gap in industries like construction and engineering, boosting businesses and the economy.
WHAT CAN WE DO?
Role models could be a potential solution to increasing the number of girls is STEM subjects, if targeted from a younger age while more impressionable. Another solution lies with gender-specific educational resources. A powerful tool that can really push girls in the direction of STEM would be if resources started to include more positive gender-equal imagery, and not depict outdated traditional gender roles.
Matt Weston, Managing Director at Robert Half UK said: "It's fantastic to see science and maths becoming the most popular subjects in the year's GCSEs. These STEM subjects are an area of growing demand in the workplace. As new technologies, such as automation and AI, continue to enter the workforce, STEM subjects represent a huge career opportunity. However, for employers this isn't the solution to the war for talent and the ever-expanding skills gap. Many students taking STEM subjects go on to work outside the field, suggesting more must be done to make this career an attractive option long term." 
Within the next few years one thing that will remain constant is the pace of change and although the STEM numbers are increasing we need to ensure the number of females increases within that, which is a crucial lesson for all students and employers.