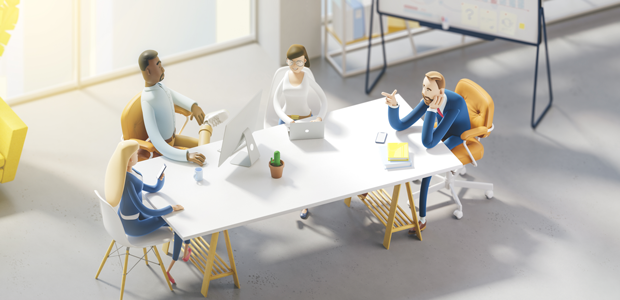 "But isn't setting up a company difficult?"
There are many reasons why living in the UK makes life so much easier than living in most other countries. This is in our personal lives and wellbeing but also in our working lives, especially as an entrepreneur.
Whilst we may all complain about taxes, red tape, and many other things, the reality is that all are so much better than in the majority of other countries.
Recently I overheard a conversation about whether it was necessary to set up a limited company. Whilst this is not always necessary I would suggest that it is by far the best solution in the vast majority of cases as it protects the founders and actually makes life much simpler in running a business. But then the next part I overheard was the often voiced concern about whether setting up a company is difficult to do. For one reason or another many people believe that this is complicated, time consuming and expensive.
Every year the World Bank produces its 'Doing Business' report which measures numerous aspects of setting up and running a business and ranks how easy it is to conduct a business in 190 countries around the world. In the 2020 report the UK was ranked 8th out of 190 countries and specifically 18th out of 190 with regard to setting up a new company – both up one place on the previous year. And this shows what advantages we have in the UK over so many others around the world.
But even the World Bank report makes it sound more difficult than it really is. The reality is that in the UK anyone can set up a limited company online very cheaply with a credit or debit card within about 10 minutes. According to government statistics some 660,000 new companies are set up every year. It is definitely not worth paying an accountant or a solicitor to do this for you because compared to almost anything else that you will need to do as an entrepreneur it really is one of the easiest tasks to do yourself.
Interestingly, according to the same government statistics, 50% to 60% of new companies 'fail' within the first three years, but underlying this number is the fact that many new companies are established but are never used and then closed down again. This is not so much a reflection on the number of real failures but more a reflection on how easy, quick and cheap it is to set up a company, and because of this many people set up companies that are not ultimately required and so are simply closed down again.
But so far I have only given the very simple answer of 'no it is not difficult to set up a company' so perhaps I should say more about what you actually need to do. Simply Google 'company set up online' or similar words and there will be many companies offering different packages at different prices.The cheapest will only be about £15 but it may be sensible to spend a little more so that you can use their address as the registered address rather than your home or your own office, or if you don't want all your personal details visible.
Virtually any name can be used for a company as long as it is not already in use and some words such as 'bank' or 'group' are restricted. You can either check out names first on the Companies House website or do it as part of the setup procedure.
So if you are really thinking of setting up your own business, then setting up a limited company should be the very least of the concerns, as it is not difficult to do, and as it is so simple you will be free to focus on all the many other aspects of getting your new business up and running.