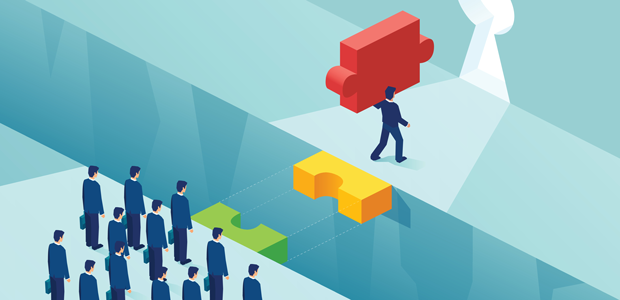 IP due diligence: what do entrepreneurs and startups need to know?
At a startup, you are most likely to come across Intellectual Property (IP) due diligence in the form of investors conducting due diligence prior to investing or from potential partners or collaborators seeking to work with your company or license in your IP. It is important to know what to expect so you can present your company in its best light. You may also wish to conduct your own IP due diligence on other companies prior to working with them or licensing them your technology.
What type of IP due diligence is required?
While IP is absolutely key to the success of some businesses, it can be less relevant to others. Therefore, any due diligence should be meaningful and worthwhile and conducted in a manner that is proportionate to the value of the particular business's IP in the context of the current and future commercial activities and the value of any transaction being considered.
Where IP is peripheral, a simple validation that the IP exists and there are no formal issues may be all that is needed. However, where IP is critical to commercial success, such as where exclusivity or freedom to operate for a new product are essential, a thorough investigation into the value of the IP a company owns and its freedom to operate in view of third parties' IP is required. Many transactions require some level of IP due diligence in-between. There are often various hypotheticals and unknown variables in IP, and so it is important to get the right level of strategically useful, but proportionate, due diligence for each case.
What can often be more helpful than a simple overview of the current state of the IP is what the future potential of the IP is, and at a startup, you should be asking yourself from the beginning how you can maximise the potential of your IP and how you can convey its value to potential investors and partners. You may wish to conduct periodic audits of your own IP to ensure the IP is best used to further and support the commercial aims of your company.
Who should consider IP due diligence?
When entering into any transaction, be it a licensing deal, a business sale, or a decision to seek investment, IP may be relevant. Almost all companies have some sort of IP (e.g. through trade marks, patents, designs, trade secrets, etc.), whether or not in the form of registered rights, and it is important to consider at least some level of IP due diligence before taking any significant business decision.
Are you looking to sell or license-out your own IP?
IP due diligence can be used to help promote your IP and ensure you receive what it's worth. Sometimes relatively simple adjustments to your IP strategy can increase the value of the IP.
Are you looking to buy or license-in IP?
As well as checking that the IP rights you are acquiring are worth what you're paying, you should consider what IP you already have and what effect this may have on the deal, e.g. cross-licensing opportunities that may be available.
Are you looking for investment in your company or for it to be acquired?
IP is important to investors and - if presented well - can increase the value of your company. Investors may ask difficult questions and it's important to be able to answer these promptly and positively. Investors may use IP due diligence to check a company has freedom to operate in its key markets and how useful the company's IP will be in keeping competitors out. 
What could be the potential value of the IP and how can this best be realised­­­ once the investment has been made?
What does IP due diligence actually look at?
Formalities - What IP rights are there? Are the formal requirements, such as recording inventorship, ownership and payment of fees, in order? Which rights are granted and which are still pending? Are there any outstanding challenges, e.g. oppositions?   What is the lifetime of the IP?
Geographical coverage - Where does IP protection exist? Is this appropriate, considering the key markets and placement of competitors? What options are there for extending IP protection to other territories?
Validity - Are the IP rights valid?  If there are challenges, what likelihood do these have of success?  What scope might validly be granted for pending rights?
Scope - Do the IP rights cover something commercially useful? This may take into account your company's own products and services and those of the competition. Are there easy design-arounds? Are there any pending rights that could be directed to cover other commercially useful products?
The value of IP
Many companies are unaware of the value of their IP, and in turn, how they can leverage these assets. It is important to seek specialist advice to assist you in raising funding, improving the marketability of your company, preparing a solid exit strategy, or even strengthening your position through acquisition.
Portfolio management
Whether you license your IP rights to others, or are seeking investment funds, it is important to remember that your IP rights will come under intense scrutiny, and therefore you should manage your IP portfolio in a way that it will withstand that scrutiny and present the value of your IP to prospective licensees and investors.
It is never too early to think about the best way to build your IP portfolio and ensure your IP is tailored to your business path and goals. A little strategic planning at the start with a clear focus on where you want your business to end up and what due diligence may be conducted can put you in a much better position later on, whether for funding applications along the way or eventual exit strategies, and can even save you money in the long run.