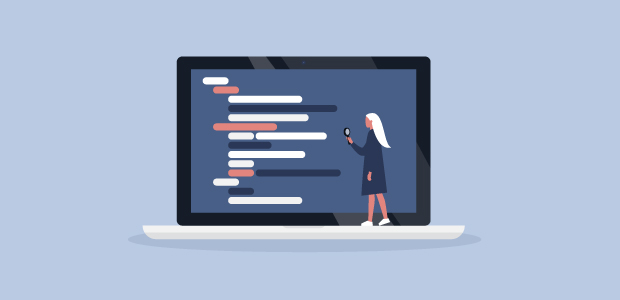 The IoT Entrepreneur
The Internet of Things is an exciting and expanding market. It's one that many large organisations are already actively involved in, with competition mounting rapidly as a result; but it's also a market ripe for innovation, with countless unexplored opportunities – across all industries – almost too compelling for an ambitious entrepreneur to ignore.
Of course, as with all emerging technology, starting a business based upon IoT comes with risk – and the costs and associated risk can quickly accumulate. It's predicted that worldwide, technology spending on the Internet of Things is to reach $1.2T in 2022, and yet, according to research undertaken by Cisco, 60 per cent of IoT initiatives will stall at the proof of concept (PoC) stage, before they have a chance to prove their outcomes in rollout.
So how do you ensure that investment doesn't go to waste, and that your IoT startup is a success? Entrepreneurs need a strong business case from the outset – for an IoT solution based on actual required business outcomes (for example, compliance), not just an application – with a proof of concept that is unfaltering in its ability to demonstrate value, consider cost, and prove ROI.
Business Objectives
While it is true that the Internet of Things can be deployed across any number of applications, it is not a miracle technology that will prove successful just by embracing the IoT label. An IoT initiative must deliver true value and address the wider challenges and overall objectives of a business across every department, if it is to develop beyond the PoC stage.
When considering the multiple opportunities for operational efficiencies, cost savings and compliance  that IoT technology potentially presents to an organisation, the temptation to throw resource at it is easy to understand – as is the appeal for businesses looking to enter the IoT market as a result. However, the significant potential numbers of assets, people and the investment required to develop a successful business case and PoC, let alone run a full roll out – even for one use case (for example, predictive maintenance) – runs the risk of becoming quickly overwhelming.
In this regard, failure at the PoC stage is a risk to consider carefully and thoroughly. Startups should take a step back before moving forward, consider the primary needs and objectives of their customer base, and ensure their offering can be appropriately resourced and primed to add value and deliver a defined set of outcomes, agreed by the customer.
Achieve the latter, however, and the funding will follow – though not until a certain point in the development process has been reached. In a market that has grown as rapidly as IoT, the truth of it is many investors have already been burned in the process. The case of Theranos is infamous but not isolated – and with an estimated three in every four IoT projects failing, a solid business case and PoC within IoT will be under more scrutiny than ever from investors and prospects alike.
IoT Ecosystem
With this being said, tapping into the IoT ecosystem at the development stage is absolutely crucial to curbing costs while being able to deliver a solution that ensures value throughout a business. In a connected world, siloed point solutions are simply not an option. Drawing on external expertise and ensuring the flexibility of a solution that will enable partnering with other IoT experts and their applications will be key to a business case that is realistic today and future-proof for tomorrow.
According to the research by Cisco, organisations with the most successful IoT initiatives also leveraged ecosystem partnerships most widely. They used partners at every phase, from strategic planning to data analytics after rollout – implying the use of providers that can accommodate this same approach and that foster collaboration and coordination with others.
Technology Investment
As a startup the beauty of IoT is that it is based on Internet technology that is already ubiquitous, but that doesn't mean your solution will be. The importance of how your solution fits within the existing IoT ecosystems cannot be overstated in this regard, and neither can careful consideration of how your solution is packaged up and taken to market.
For startups, a software based solution will always be less resource intensive than one that requires hardware, simply due to the cost of manufacture and production. Many startup organisations will produce prototypes as a way of offsetting this substantial cost (and risk) until a customer is onboard, but be warned that, as the market matures, organisations are increasingly looking to implement devices that are already certified and proven, which adds complexity, cost and risk to the startup.  
For a software-based application, platforms exist to develop applications at a comparatively low cost. That's not to say it's risk free though, as the competition is not only huge but global. With that being the case, there are a number of innovation competitions and business incubators here in the UK aimed at IoT software startups, and some at hardware companies, to help them gain the traction and funding to pursue their IoT innovations.
Digital Catapult, for example, is an advanced digital technology innovation centre that recently partnered with Sunderland Software City to establish a regional extension of the Things Connected LPWAN network. Things Connected North East consisted of free-to-use LoRaWAN and Sigfox gateways deployed across North East and Tees Valley for the use of testing, experimentation, demonstration and piloting of IoT products and services – helping to accelerate the region's IoT economy.
Keep a constant eye out for initiatives such as these; they will be critical to achieving what is a complex investment formula for IoT; developing a business-led solution that draws on and connects with the technological and commercial experiences of the existing ecosystem.
Pitching the Business Case
Once you have the technology, the expertise and the USP in place, one final point to consider when it comes to making the business case for your IoT initiative is to look beyond the PoC phase and consider what happens thereafter. This is especially important when discussing the financial aspect of the project with a prospective customer or investor. For a project to stand a chance of success and kick-start positive change, all stakeholders within a business must be on board from day one and must be prepared to fund the project beyond PoC, with a set budget and timescale in place from the start.
In addition, be sure to pinpoint the market challenges, identify the objectives that are to be achieved from the project and measure against these throughout the PoC. By working towards specific goals – whether that be to identify new revenue opportunities, achieve greater visibility of customer usage or realign business processes – an organisation can generate tangible data and, in turn, achieve the highest return from their deployment.
With parameters in place for analysis, the business case can be expanded further when the primary objectives can be measured against quantifiable results.
The Sky's the Limit
While IoT is not a simple one-step deployment technology, it presents a significant opportunity for startups to get in on the action of what promises to be a hugely profitable market for those organisations that can perfect their business case. By opening IoT innovation up to the ecosystem, while clearly identifying the core business objectives it sets out to solve, startups can lay the foundations for a strong commercial case and the successful deployment of IoT initiatives that maximise ROI – and transcend the PoC phase.