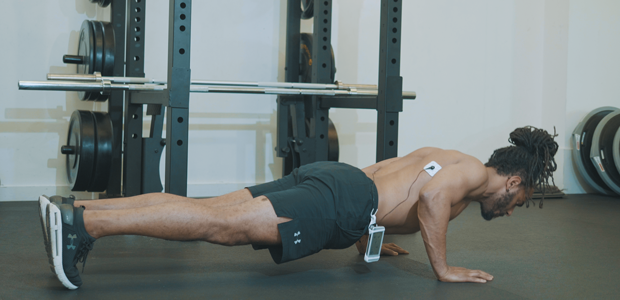 Investing in solutions that will shape the future of healthcare
There is no denying that 2020 has been an extremely difficult year for the healthcare industry. COVID-19 continues to bring challenges to the delivery of all aspects of hospital and community care and the need for innovation has, arguably, never been greater. Fortunately, the healthtech ecosystem in the UK is as vibrant as ever and entrepreneurs across the space have responded by working tirelessly to solve the problems thrust upon clinicians and patients.
The demand for more streamlined patient pathways and quicker, easier access to treatments and localised healthcare services is now more prevalent than ever before. With cutting edge technology now at the forefront of addressing those needs, it is perhaps unsurprising to see that healthcare professionals are, of late, not only calling out for more innovation in the health-technology space, but are actually supporting with their own investment to help fund it too.
My healthtech journey
I started NuroKor two years ago, born out of my own long and arduous struggle with chronic back pain - a problem that first reared its ugly head when I was a child, and by my teenage years had become a persistent and, at times, a totally debilitating issue.
After attempting to manage my condition with a variety of anti-inflammatory drugs and other painkillers, I eventually refused to accept that this would be my long term future and set out to find another way to treat chronic pain that didn't involve a cocktail of often harmful medicines. 
It was along that journey that I first started to learn about bioelectronics - the notion that electricity, applied to the body in various ways, could relieve pain and stimulate recovery and healing of tissues. Initially cynical myself, I began trialling some basic nerve stimulators - devices that stimulate nerves to relieve pain - and, anecdotally, found that they worked, but with varying degrees of success. I have an enquiring, scientific mind and after doing some initial reading, I recognised the potential in bioelectronics, so I threw myself into extensive research of the field - exploring countless clinical studies and testing the theory that different combinations of frequencies and pulse settings could produce a more consistent and successful solution to my pain.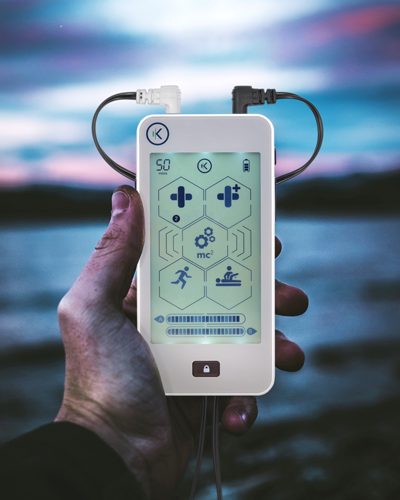 And I was right. I had found a sleeping giant in bioelectronics. A field of medicine that, in the past, has been unfairly reduced to snap judgements of its effectiveness on crude settings, without due care and attention paid to altering modulations and scientific, clinical  experimentation. 
Fast forwarding to today, NuroKor uses the latest evidence to develop and formulate programmable bioelectronic software for clinical and therapeutic application via wearables for patients all over the globe. Our company mission is to use the science of bioelectronics and the application of electroceuticals to transform quality of life for people worldwide and I'm pleased to say that we're certainly completing that mission. 
Backing causes you believe in
The launch of NuroKor was inevitable once I had taken the first step on my journey of learning about bioelectronics: I was fuelled by my own desire (and at times, desperation) for a technology that could solve a problem that I know plagues me and millions of others around the world: pain.
But a more sinister problem exists.
According to The National Institute on Drug Abuse, more than 130 people in the United States alone die every day from overdosing on opioids, a class of prescription, pain-relieving medications that include heroin, fentanyl morphine and tramadol, among others. Their initial ability to kill pain and their diminishing effects over time provide the perfect storm for an ever increasing dependency and the consequences of high doses can be fatal.
When it comes to healthcare professionals, it is perhaps unsurprising to learn that they want to support advancements in technology that can ultimately benefit their patients, relieve their pain, reduce a reliance on medications and prevent anything that may lead to a crisis. At NuroKor, we've therefore seen a huge influx of investors from clinical, healthcare and scientific backgrounds who approached us ahead of our Series A financing round. 
Indeed, over the last year we have received investment from 16 new healthcare professionals - from pharmacy owners and orthopaedic surgeons, to anesthetists and GPs. All of these individuals have recognised (often first-hand), the important role bioelectronics can have in not only treating chronic pain, but democratising pain relief for patients so they are more in control of their own treatment - ultimately relieving some of the pressure clinical practitioners face. 
What does this mean for the future?
As more clinicians invest in technology startups, the financial ecosystem that surrounds healthtech will strengthen. The knowledge of clinical medicine can be incredibly important when making an investment decision - knowing how a technology will be used and adopted by clinicians and patients, as well as how it is purchased or procured can be the difference between success and failure.
More and more clinicians are angel investing (like those in NuroKor), leaving medicine to scale their own impact and become VCs (like Andrew Elder, ex-neurosurgeon and Deputy Managing Partner at Albion Capital) and even launching funds of their own (like Dr Fiona Pathiraja, ex-consultant radiologist and Managing Partner at Crista Galli Ventures).
This influx of clinicians to various levels of investment means that the capacity for informed decision-making is increasing and I would argue that this is critical for the success of the healthtech sector. Clinician-backed businesses feel huge value in not only recognition, but also from the clinicians' networks and expertise. For NuroKor, along with the richness of knowledge of our clinical investors, comes greater credibility and confidence in our technology from buyers. 
Endorsement from the brightest minds in our industry is an important reminder that NuroKor and other businesses that are clinician-backed stand the best chance of making a genuine difference to people around the world in a sector known for some of the biggest barriers to adoption.