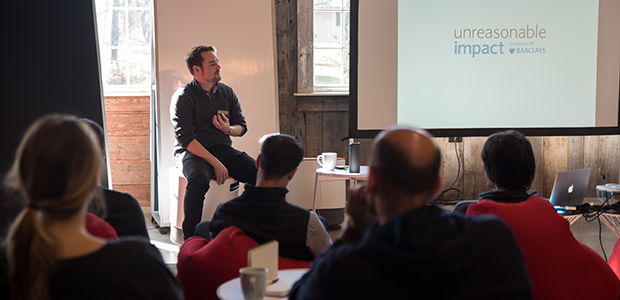 Investing in Impact Entrepreneurs - The Key to a Better Tomorrow
We are living in a time of great change and challenge. The global pandemic, climate change, social inequality, and political polarisation are just a few of the issues that we face as a society. These challenges threaten our ecosystems, food and financial security, and general well-being.
In this context, the role of impact entrepreneurs has become increasingly important. These visionary individuals who are driven to create positive change and address pressing global issues, are developing solutions to complex problems, such as renewable energy, sustainable agriculture, and social justice.
However, the current climate poses challenges for impact entrepreneurs. Financing channels are becoming more constrained, early-stage funding is drying up, and there is a perception that impact ventures are best suited to philanthropy dollars.
The Rise of Sustainable Innovation
Sustainable innovation challenges traditional problem-solving by addressing societal and environmental needs simultaneously. It transcends short-term thinking to embrace a holistic approach that considers the long-term impact of market solutions.
Take Breezometer, a startup that provides hyperlocal air quality data to businesses, helping them engage and retain consumers, impact their daily habits, and improve their health. The company founded with the intent of improving the health and quality of life for billions; last year it got acquired by Google for $200 million.
Industries that embrace sustainable technologies gain a competitive advantage, attract socially and environmentally conscious consumers, and contribute to the transition towards a sustainable global market. Contrary to the perception that sustainability hinders economic growth, sustainable innovation paves the way for a greener and more prosperous economy. 
Moreover, sustainable innovation encourages entrepreneurship, enabling the development of cutting-edge technologies that deliver economic returns while leading breakthroughs in energy transition, circular economy, food technologies, efficient supply chains, and more.
It's Time for the Right Kind of Investment
While entrepreneurs hold the advantage of being nimble, they need resources, connections, and capital to tap into their agility. Venture capital funding has halved in the last 12 months, and the need for diverse partners to seed capital and support is now more critical than ever.
Strategic support comes in many forms, including community, mentorship, and collaboration. One such collaboration that seeds ecosystems of multifaceted support is the Unreasonable Impact programme The Unreasonable Group partnered with Barclays to establish the initiative in 2016. 
The programme connects like-minded ventures in the green economy, creating a support network. Whether that's the work of Cabinet Health, who is eliminating single-use plastic in medicine, AirEx, whose hardware properly heats and cools homes, or Evrnu, creating textile fibre made from discarded clothing, every day I see their potential to drive innovation, promote sustainability, and foster a more equitable and prosperous society.
Over the past seven years, the Unreasonable Impact partnership has supported over 250 growth-stage startups that have collectively raised over $10 billion. The programme has just been extended for another five years, enabling support for a further 200 ventures. 
Impact-Driven Investment Will Reap Rewards
In the face of pressing global challenges, the partnership between corporates and impact entrepreneurs, like Unreasonable Impact, has emerged as a powerful catalyst for positive change. Building community is especially valuable during tough times, allowing entrepreneurs to lean on one another and mentors within their sector. The whole investment community has a duty to ensure that the ventures solving the world's biggest problems receive support from ideas through to IPO and beyond, enabling them to grow sustainably and have long-term positive impact.
Backing impact entrepreneurs is not merely an act of philanthropy; it is an investment in our collective future. Their innovative ideas and commitment to a better tomorrow make them indispensable agents of change in today's challenging times. It's time to take action and invest – both time and funding – in the future we want to see.