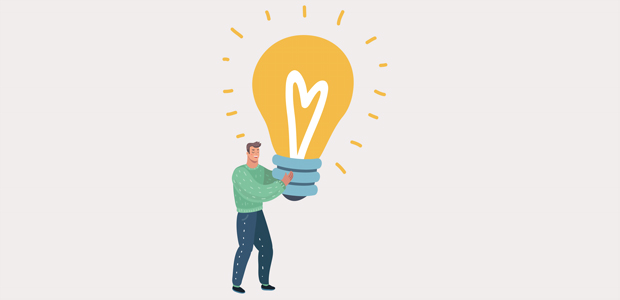 Inspiration everywhere: for your next business idea, travel the world
You never know where inspiration can hit. This was the experience of Jonathan Merry, founder, and CEO of MoneyTransfers.com. While traveling the world, he struggled to avoid accruing fees on his travels - so the idea for a better money transfer experience was born.
He encountered several issues when sending money around the globe, unpicking a complex money transfer system that needed a transparent and data-driven solution. One that compares money transfer providers to help people save money when transferring to and from abroad.
The need for technology
It was something relatively fixable through technology and data like many innovations are today. Given the acceleration of digital transformation due to COVID-19 (some estimates say by as much as two years in two months), this will become more commonplace in the coming years. Plus, with all industries being disrupted by current challenges, there is significant room for technological advances.
Build a range of experiences
A broad range of experiences also helped, Jonathan explains, "I had a varied career from an early age due to deciding to not go to university. At the start, I took up development and worked for a couple of years as an apprentice. But it wasn't enough, so I moved into marketing at a start-up in finance, then progressed into product management. This board background helped me to move forward quickly when the initial idea for MoneyTransfers.com came about."
While he doesn't recommend following his exact career path, Jonathan does see the value of working in several business areas to understand how they complement each other and drive a business forward.
Get the right guidance
After the initial idea, Jonathan sought help from a startup accelerator, another move that helped to guide him in the early days as he navigated the many needs of a growing business. "Running a business if non-stop," he reflected, "no guide book in the world can prepare you for it. I think the key learning I've had from this experience is the importance of balance. Nobody is meant to work all the time and without the downtime, you cannot give your entire focus and energy to your start-up."
Work/life balance is key
This becomes even more relevant because many people are currently living and working at home 24/7. At the start of July, 30% of people were exclusively working from home. Half of UK employees currently working from home feel that their work/life balance has been negatively impacted. An unsurprising statistic, when you consider our devices can now send and receive emails well into the night, working parents are balancing homeschooling with their employment, and the typical 9-5 hours of the workday have become increasingly blurred.
Focus on one thing first
Jonathan also cautions against trying to do too much with a start-up, too soon. "Early on in the business, we had too many active projects running at one time. It's easy to see this now in hindsight, but in the moment I didn't see the obvious staring me in the face! We got involved with the insurance and investing industry, instead of focusing solely on money transfers. But this meant we were all over the place - I couldn't do the work of 15 people and it showed."
Focus on your core proposition first. By doing this well and growing your dominance in this area, you increase your chances of success. "It's a big reminder for the team now, not to take on too much at once (and risk returning to our spinning plates era).
Find ways to deal with pressure
The pressure on a startup founder can be immense, Ultimately, the buck stops with you. As Jonathan explains, "It's like learning to ride a bike. Once you take those stabilisers off while you're learning the ropes, it's then over to you, you're the one in control - through all the ups and downs." It can be empowering in many ways, but can also bring many stresses. Again, a healthy work/life balance is key. When growing a start-up, you'll be in it for the long haul and must find a sustainable way to keep going through every opportunity and challenge.
Many industry leaders turn to hobbies to 'switch off' and get away from the demands of their roles. Richard Branson does kitesurfing and hot air ballooning, Monzo founder Tom Blomfield does pottery, and Bill Gates plays bridge. Indeed, such experiences can spark new ideas to add value to your products and services. After all, it was Jonathan's passion for travel that created MoneyTransfers.com in the first place.
Navigating the new normal
The opportunities for would-be founders will come from several places as we navigate our new normal. Indeed, we will explore our new world in a similar way to traversing a new country. Take, for instance, the office. A new form will take hold over the next decade, likely a hybrid model that enables both in-person and remote working. This will create openings for solutions to help digital communications and project management.
"We've already experienced some of the changes brought about by the coronavirus pandemic," Jonathan states, " Individuals who traditionally would have sent money abroad to loved ones via a physical store have turned to online means during the lockdown. We've been fortunate to be perfectly positioned for this specific audience who are new to the online market and require guidance."
The rapid shift to digital processes has introduced new ways of working, socializing, and connecting. This will continue long after the pandemic passes, forming legacy events that will completely change user behavior. Founders should bear this in mind when forming and scaling their business - the future will be digitally driven.
Be prepared to pivot
As businesses and economies begin the long road to recovery, founders must be prepared to reassess and change their strategies quickly, in response to ever-changing conditions. For Jonathan, this initially means understanding and catering to the new MoneyTransfers.com audiences attracted during the lockdown. "Because of the change in user behavior we've seen during the lockdown, we need to better understand these specific users. Some of these potential customers will need further educating and hand-holding. It's precisely why we've built out a "guide" section on our website to help them through the transfer process from start to finish," he says.
As for other founders, he recommends analyzing the digital trends within your own industries and any digital tools that have been adopted within your organisation. "I'd recommend looking at your competitors too and how they are pivoting at this exact moment in time," Jonathan adds.
Travel builds the characteristics needed
Adopting a travel mindset will help you succeed in the new normal - whether starting an entirely new venture, growing an existing one, or pivoting into new areas because of COVID-19. The characteristics you develop during travel will serve you well for the coming months and years.
Travel requires curiosity, a drive to understand the world and its inhabitants. It needs resilience and courage, to keep traveling along a path when it gets tough. And it needs adaptability when situations change and plans go astray, the ability to get back on track, and continue your journey.