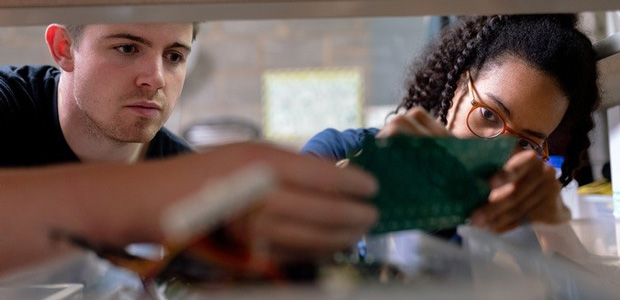 The inside track to how businesses can find investors and grow
For many businesses, scaling up and sustaining growth often seems unachievable, even when the brand has a profitable product or service. Investor and advisor, Sharon Brown, principal of Amplify Equity Inc. has recently adopted a laser focus for helping businesses step-up to the next level by leveraging investor expertise, industry experience, networks, and connections to help them grow faster.
With a proven pedigree of over 197 successful and award-winning product and service launches, Sharon Brown is a tech entrepreneur, investor, advisor, and launch strategist who invests in the growth of businesses in the SaaS (Software-as-a-Service), AI, wearables, and physical product niches.
Having established a foothold as an expert in physical products, technology, and services, Brown is now drawing on her extensive implementation experience to help companies and entrepreneurs with established businesses to fully realise the growth potential of their products and services. 
Through her company Amplify Equity Inc., Brown is putting even more resources into play to help businesses grow, and she's leveraging her investor experience in picking high potential products and services that can be shaped into market winners.
Brown commented: "For many businesses, the reality of having success and achieving growth depends solely on having the right connections at the right time to enable the reach needed that will generate incremental revenue. This is where any business wanting to get to the next level is ideally matched with an investor and growth advisor. Connections, access, network, and expertise (C.A.N.E.) can be the very difference between success or failure. These four levers can be tapped to achieve growth in exchange for equity."
Brown continued: "The benefit of an investor and advisor relationship doesn't stop with cash flow; a good investor opens doors to opportunities beyond linear growth.  It's about recognising opportunities to reduce expenditures, opportunities to maximise marketing and sales strategies, and opportunities to develop in directions that will see the company dominate in other markets too."
By expanding her investor reach through Amplify Equity Inc., Brown has an edge in advising and investing in different businesses in the growth and scale stages. In doing so, she leverages her background engaging with and launching products and services across a broad range of industries - technology, consumer goods, finance, aerospace, food and nutrition, marketing, healthcare, recruitment, legal and more.
Brown has developed an acute understanding of the primary challenges that entrepreneurs face when looking to scale-up. Combining this with a long history of successful launches means that as an investor, Brown offers an unrivaled support system - integration, strategic implementation, portfolio management, business analysis, and launch expertise - for those businesses looking to realise their growth potential.
Investing in both the tech and non-tech arenas, Brown is always looking to connect with those growing companies and emerging brands seeking to expand their market positions through growth and acquisition.
Further information is available for businesses looking to find investors here and here.