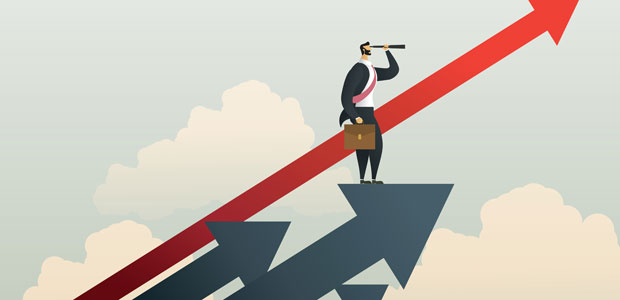 Innovative entrepreneurs find opportunity during COVID
Innovative SMEs and startups are utilising the opportunities created amid the disruption caused by the COVID-19 pandemic, according to a report published by the Great British Entrepreneur Awards & Community and business finance marketplace, Funding Options.
The report, 'The Coronavirus Pandemic: A Tinder Box for Creative and Disruptive SMEs and Startups', assesses the economic impact of the pandemic and demonstrates how SMEs and startups are finding new business opportunities.
While some businesses have been able to innovate, job losses have steered many individuals into entrepreneurship, the report found.
Responding to pinch-points in UK supply chains, local providers have filled the gap to support vulnerable consumers, it suggests. Coronavirus is "catalysing businesses built on trends which have been accelerated by the outbreak", indicating growth will continue post-pandemic.
Government support mechanisms, such as the furlough scheme and the Coronavirus Business Interruption Loan Scheme (CBILS) have brought 'crucial support', saving jobs and helping businesses navigate this tough economic period.
Keira O'Mara, Director of Mama Designs, said: "The initial quiet stage was when I came up with the idea for an online baby event to support pregnant women and new parents with expert talks, classes and shopping from baby brands. The response to this was really positive. So many in-person events were cancelled that this was just what was needed and we acted fast and turned it around in two weeks which really helped too, as no one else was doing anything at this stage."
Francesca James, Founder of The Great British Entrepreneur Awards & Community, said: "The next few months will require continued support and reassurance from the government to make sure businesses survive. A positive is that this survey was done prior to the second lockdown events in the UK. The fact that businesses overwhelmingly believed uncertainty would continue into next year hopefully suggests preparation and planning for uncertainty over the next 6-12 months."
Simon Cureton, Chief Executive of Funding Options, said: "While we are likely to see retrospective reports on the impact of COVID-19 published by the dozen, this one is different because it tells the story from the perspectives of those most impacted by the pandemic - the businesses themselves. There is no denying that there has been considerable disruption and uncertainty imposed on SMEs this year, but the true message is one of optimism."