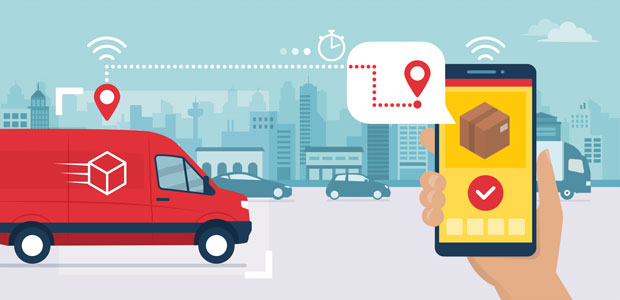 The Importance of Shipment Tracking in Customer Experience
Shipment tracking is more than just a bullet point on your business to-do list. In an increasingly vibrant market, keeping your customers informed about the whereabouts of their products is what will make a difference in their customer experience and provide your company with a competitive advantage.
COVID-19 reshaped the last-mile logistics. With everyone staying at home, buying online went from a choice to a necessity. Over the course of the pandemic, the acceleration of e-commerce has been hard to ignore, as consumers shopped online often out of necessity, and brands were forced to rapidly change their strategies as a result.
With the increased demand in the e-commerce sector and the changes being implemented done, we could see how the improvement of the customer experience was a must, and one of the most important aspects to improve the customer experience when shopping online is implementation of an effective shipment tracking system.
Offering shipment tracking is an essential tool if you want a positive customer experience. Research shared by SupperOffice, shows that 86% of consumers are willing to pay more for an item from a company that offers a great customer experience.
But, before we dive deep in how important shipment tracking is, to improve your customer experience, let's understand what each one is.
What is Shipment Tracking?
Shipment tracking is about communicating with your end customers. It is about informing the order status at every step of the shipping process. From the moment they purchase, to the confirmation, to receiving the tracking code, until they receive the goods.
A clear shipment tracking system covers the package's entire route and takes the timeline into account, as well as any delays or obstacles to the final delivery.
Shipment tracking is a key aspect and provides a clear and transparent view of the transport process and is essential for a positive customer experience.
What is Customer Experience?
Customer experience, as the word itself says, is the experience your customers have towards your brand/company. Is the impression they have as a whole throughout all aspects of the buyer's journey, and it results in their view of your brand/company, impacting factors related to your bottom-line including revenue.
The main points that create the customer experience are people and products.
Are your customers amazed by the performance of a product or service you provide

Are they happy by the attention a customer support rep gives them when helping to solve a problem?
These are some general examples of what factors at play when you want to create great customer experience for your brand/company.
Why is Shipment Tracking important for a Positive Customer Experience?
Shipment tracking is crucial in maintaining transparency with the customer, especially in a world facilitated by technology. The visibility of shipment is critical for customers. In 2018, research showed that 88% of customers consider real-time shipment tracking crucial for a positive customer experience.
Using an effective shipment tracking system ensures your customers satisfaction, enhancing their overall experience. Shipment tracking is a major contributor to the general impression you are giving to your clients.
Besides, an effective shipment tracking system also guarantees on-time deliveries.
Delays in deliveries are the most common complaint among customers. They are demanding. So, it doesn't matter if the package arrived undamaged, if it is delayed, especially without a warning, it will bring a negative customer experience, and your customer service will be filled with complaints about this matter.
When you have a shipment tracking system, it diminishes the cases of delayed shipments, but also gives a high transparency to your customers, improving your company customer experience.
Practices to improve your customer experience using shipment tracking
Easy tracking order system
A clear view of where and how your customers can track their shipment will save your company a lot of headaches, because convenience is everything. To make the life of your customers better, give them an easy access on your website of how they can track their orders and shipments.
Always provide a tracking number
There is nothing worst when you purchase something and you don't receive a tracking order number to be able to track your order or shipment. Tracking numbers are a unique set of numbers that get allocated to each order, and customers use tracking numbers to view the status of their purchases and shipments.
Without tracking numbers, shipment tracking is out of the question.
Always provide estimated date and time of delivery
Want a positive customer experience? Always let your customers know when and what time their orders will arrive. This way they can prepare for the delivery arrival without any surprises on the way, even if you have any delays. Keeping your customers aware of when their orders will arrive, is the correct way for a positive customer experience.
For a positive customer experience in the shipment tracking system, always put yourself in the place of your customer. Think like him or her and think that a positive experience to them is not only a great review for your company, but also a confirmation of a returning customer.