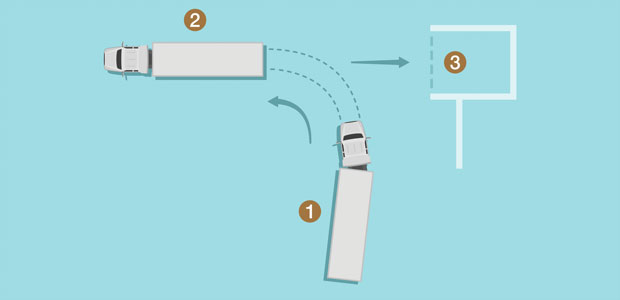 The importance of Reverse Logistics
Supply chain and logistics departments often ignore reverse logistics, meaning $1trn worth of products is lost every year in the US alone.
In the past, supply chain and logistic departments completely ignored reverse logistics, meaning $1trn worth of products are lost yearly in the US alone. Now that companies are starting to recognise it as an essential part of their business and how it impacts their bottom line, they need to take appropriate steps to equip their supply chains for reverse logistics.
In most cases, reverse logistics is not worth the time and effort because it is complex and expensive. It's also not a core competency for most companies; therefore, they don't get it right when they try to execute this function themselves. The lack of knowledge can cause more damage than good because there's no clear path forward when something goes wrong—either within operations or with customers/consumers who have questions or concerns about what happened after purchase (or even before).
What is reverse logistics?
Reverse logistics is a broad concept, but in a simple explanation, it is "the process of moving goods from their typical final destination to capture value or proper disposal."
The term reverse logistics is often used interchangeably with the related terms returns management and change supply chain management. However, these terms have slightly different meanings:
Returns Management refers to the processes involved in managing products returned to suppliers by customers or retailers. This process usually falls under customer service functions and has little to do with cost savings or operational efficiency. For example, many companies will offer free shipping on returns because it's an efficient way to handle unhappy customers who bought something online only to discover they don't like it when they receive it in person.

Reverse Supply Chain Management ensures that products flow back into inventory at optimal levels to be sold again instead of being thrown away or recycled due to overstocking issues.
The five Rs of Reverse Logistics
The five Rs of reverse logistics is a model used to guide companies in managing their product returns. It includes five Rs – return, reselling, remanufacturing, repurposing and recycling.
The first R is "return" and refers to when a customer returns an item for any reason – it's too big or small; it doesn't fit properly; they changed their mind. The company needs to ensure that the returned goods are well handled, so they do not become damaged or contaminated during the return process.
Reselling refers to selling items on eBay or Amazon Marketplace, for example. Remanufacturing means making new products from used ones (for example, using recycled materials). Repurposing involves changing an unwanted product into something else (for example, making clothes from old curtains); recycling consists in breaking down discarded products into raw materials and using them in other processes.
Importance of Reverse Logistics to Your Business
Reverse logistics maintain an efficient flow of goods. The process reduces costs, creates value, decreases risk and completes the product life cycle.
Gartner Research says that about 70% of businesses plan to invest in the "circular economy." This circular economy follows traditional logistics and continues through what Gartner calls a closed-loop supply chain.
Reverse logistics is essential to avoid waste, save your company money, and be on the business's sustainability side. Use the process to utilise products that are no longer useful in their current condition as much as possible before disposing of them entirely so they do not end up in landfills where they would release harmful chemicals into the environment.