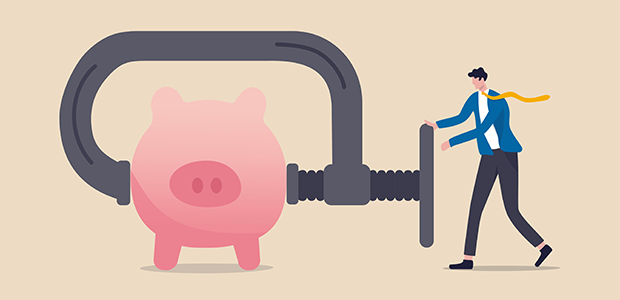 ICO slash IT budget by over £1.2m following COVID pandemic
The Information Commissioner's Office (ICO), the UK authority upholding information rights and data privacy, has revealed a slashing of their IT budget following the COVID-19 pandemic, according to official figures.
The data, which was retrieved via the Freedom of Information Act (FOI) and analysed by the Parliament Street think tank, observed the annual IT budget each financial year since 2019/20 as well as the number of chatbot interactions for their new digital assistant. 
As part of the ICO's IT budget, they have committed spending to virtual events, data protection and chatbots, as well as other areas.  
In the most recent financial year, FY 2021/22, the ICO's budget was £4,122,045, a 23% reduction from FY 2019/20 which was £5,379,990. 
Despite the cuts, the ICO did reveal that they have introduce a new chatbot digital assistant in September 2021 to help "guide customers through the data protection fee-paying journey." 
Since setting up the digital assistant, there has been a reported 151,567 queries across 112,258 conversations related to data protection fees and other fees related questions, with the most popular usage in September with 33,773 queries. 
Shoaib Aslam, Founder of virtual events platform EventsX, commented: "The pandemic was a huge 'game changer' for many industries with people and businesses forced online and reliant on IT. As we transition out of the pandemic, organisations should be building upon their IT developments and budgets, not slashing them, as technology holds the key to business success moving forwards. 
"Areas such as the events industry have exciting potential to merge both the physical and virtual worlds to create accessible and digitally advanced solutions. Leveraging artificial intelligence, in particular, can help to streamline the customer experience process and provide an all-encompassing interaction to deliver the best experience possible – and organisations should be capitalising by focussing on IT spending to maximise this."