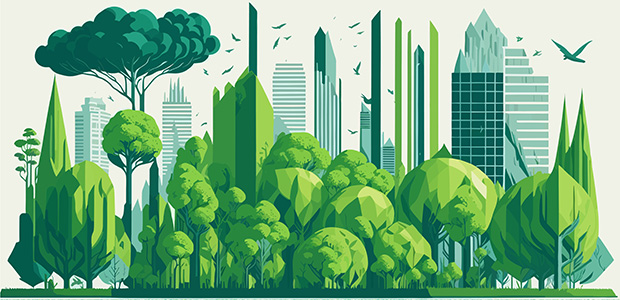 HumanForest on crusade to change cities' ecology
Sometimes, successful startups don't need to do anything new, they just need to do it better. HumanForest is one such a company taking that route. Rather than reinvent the wheel, they are seeking to make something that already works, better. Bike sharing. Sure, you've heard of it, from Santander Cycles to Lime bikes, they lounge on the pavements of major world cities and help everyone from tourists to company execs circumnavigate the city.
This article originally appeared in the March/April issue of Startups Magazine. Click here to subscribe
So, what is HumanForest improving on? Sustainability. And how do they plan to do this? "The differentiation we are bringing is affordability," says Founder and CEO Agustin Guilisasti. "This will allow us do more rides than any other operator around." In 2019, 351,000 bike-share rides were reported in the US every day, and in 2021, there were approximately 320 bike share programs worldwide with almost 5.8 million public bicycles available, tallying the global market value at over $4.6 billion. To take the lion's share of this number may see HumanForest have a herculean task ahead of them, but their CEO has a precedent of achieving such feats in urban mobility before.
History of

HumanForest
"I have been working, I will say my whole life in the industry of mobility," says Guilisasti. The HumanForest founder started his journey in mobility at Cabify. One of the biggest ride-hailing companies in South America, Cabify employed Guilisasti to begin its expansion into Spain: "I was part of the founding team, I was employee number five 13 years ago." His work there saw the company become one of the first ride hailing companies achieve positive EBIT and become one of the first unicorn companies in Spain.
But Guilisasti was not happy to sit on this victory. During this time, he took a sabbatical at Cabify and came to London to do a master's in data science. From there, he saw an opportunity in the country's capital to enter into a mobility market he saw as underpopulated. Following its inception in 2019, HumanForest trialled its service in 2020 before going on to raise £2.3 million at the close of its pre-series A funding round in August 2021, giving it a valuation of £32 million. HumanForest launched its e-bike sharing service in a month later. This pre-series A funding was brought forward due to Covid causing logistical problems in acquiring the e-bikes, which caused a launch delay.
Since then, however, it's gone from strength to strength. Now, the company has partnered with dozens of companies: Financial Times, Abel & Cole and Hello Fresh; has reached huge milestones like 150,000 rides in a single month, and went on to raise £12 million in the Series A funding in April of this year. So, how does all this success equate to the sustainable and ecological ends of HumanForest?
Changing a city's ecology
"Our mission as a company is to make free and sustainable mobility forever," says Guilisasti. Bike sharing is already a fairly sustainable practice for people to get around a city. But what Guilisasti believes will take it to the next level is HumanForest's approach to how people can use it. The app, bikes, the way you are charged etc works the same as other bike sharing apps except – you get the first 10 minutes free. The first 10 minutes free, everyday. "We are the first micro mobility company in the world to give something tangible away for free if you watch some ads," explains Guilisasti. This is what the Founder believes will bring a revolution to ride sharing as "people are very sensitive to pricing in this industry". In addition to this, HumanForest rides are some of the lowest cost per minute compared to their competitors.
The hope with this is, more people begin using the app because it is free and/or cheap, then less people rely on polluting transport services. Eventually, local governments, seeing the increase in this use of transport, begin making greater accommodations for this to be the main way to travel across cities, massively reducing their overall emissions.
In addition to this, all of the batteries for their e-bikes are charged with renewable energy and the company even publishes sustainability reports to verify their claims and ensure their customers of its continued eco credentials.
So, the company is environmentally sustainable, but how is it financially sustainable? One way is its use of advertising technology. "The technology behind this is made in-house, which was created since we first started," explains Guilisasti. To get the 10 free minutes a day, users must watch an ad before and after a journey. Additionally, users can also unlock an additional three minutes a day by watching other adverts. This helps the company pay for the free minutes it gives away, plus collect revenue. Additionally, data it collects from rides can then also be used to create further partnerships with companies seeking to advertise on their app or website
What's on HumanForest's horizon?
What's next for HumanForest might be an obvious one: expansion. Having seen high usage figures (1500 uses per hour in some instances), Guilisasti believes this new model for bike sharing is ready to expand. Having only been operating in London since launch, the CEO is eyeing other cities and the opportunities they present to see their ecology changed. "We need to scale the business to different cities and reforest all the big cities around the world," explains Guilisasti. "But we will go step by step and the plan is to open in one more city next year."
An existential threat to this industry does exist, however, that could see a halt in such expansion. Amsterdam, the world cycling capital has at some points in the past banned the use of such 'dockless' bikes services for taking up too much public space.
HumanForest also offers dockless parking and pickup, but actively encourages parking in 'bays', special areas marked on the app deemed suitable and out the way. "Almost 60% of our users are using the parking bays," Guilisasti proudly points out. Yet despite these precedents of bike share clamp downs, it seems the tide is turning in companies like HumanForest's direction, even in the sole city it operates in. London will expand its Ultra Low Emission in a bid to clean the city's air quality by August 2023. This means an additional 700,000 or so drivers are now liable to pay the £12.50 daily charge. Now not all will abandon their cars because of this, but many might, and for those that do, new transport will be needed to ferry them around. And when faced with paying to drive or cycling for free, it's clear to see how HumanForest is placed to capture this growing customer base.