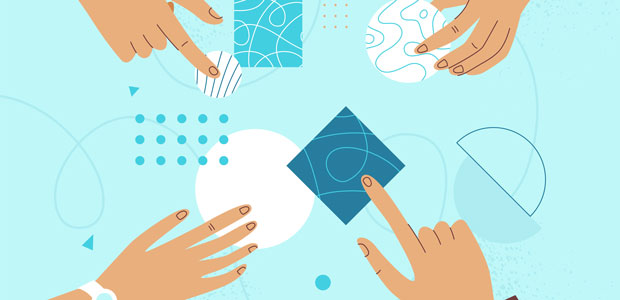 Huckletree launches 'Entrepreneur in Residence' programme to support UK founders
Creative workspace and accelerator, Huckletree is launching a new initiative to ensure some of the UK's most innovative and promising startups have the space and mentoring they need to grow in 2021.
The 'Entrepreneur in Residence' programme will see two chosen entrepreneurs handed a full year of office space through a Huckletree membership, one in London (White City) and one in Manchester (Huckletree Ancoats). They'll also receive regular mentoring sessions with in-house experts on marketing, commercial growth and leadership skills to arm them with everything they need to succeed in 2021. They'll also have access to Huckletree's extensive range of educational programming including investor office hours and pitch desk clinics.
Huckletree will also share a range of resources with all applicants to ensure they support as many entrepreneurs as possible.
Huckletree offers members unrivalled access to a carefully curated ecosystem of innovative entrepreneurs. The community has grown significantly since the first lockdown, with MuscleFood, Depop and Boston Consulting Group among over 120 businesses to join Huckletree since the first lockdown ended. Huckletree's combination of carefully curated spaces, educational programming and lively network has made it a natural home for thriving, innovative teams with changing office requirements.
Huckletree is already home to some of the most exciting startups and scale ups in the UK, many of whom have seen significant success in 2020 despite the pandemic. Business expenses startup TapTrip and SEO agency JBH have both tripled their workforce while in residence at Huckletree, and Stand4Socks (Louis Theroux's favourite sock company) attribute a 300% increase in e-commerce to having access to Huckletree's facilities and support team throughout lockdown.
In 2019, Huckletree invited one entrepreneur to join their Soho London space, which supports challenger brands and investors. Erase All Kittens, a gaming platform to educate kids 8-14 about coding, was awarded a space and after 12 months of their residency have grown their business in size, won awards including European Digital Woman of the Year and have been introduced to investors through the Huckletree network. The business has since seen a 500% increase in traction during lockdown, making five new hires and securing a $100,000 grant from Grant From The Web.
Huckletree founders Gaby Hersham and Andrew Lynch decided to set up the Entrepreneur in Residence initiative after witnessing the approach entrepreneurs across their network embraced to grow and expand when faced with huge challenges during the COVID-19 pandemic.
Founders can apply by clicking here before 15th January 2020. The successful candidate will be selected in January by a panel of judges, and they'll have access to Huckletree and its facilities almost immediately.
Gaby Hersham, Huckletree Co-founder and CEO stated: "This entire year has made us think bigger about what the industry really needs, and the answer is not more desks. We believed that we could do more to protect the startup and scale-up ecosystem that we know is vital for the UK's economy, especially at such a turbulent time. Over 120 companies and 500 members have joined us since the March lockdown, and 100 people have graduated from our new founder academy, which has shown us that collaboration is something we can't afford to let go of.
"We were inspired by the innovation that came from our members, ambassadors and graduates of our academy programmes during this pandemic year than ever before, but we know from the last six years that innovation can't work in a vacuum, it will burn out fast if it's not nurtured and challenged. Keeping our spaces safely open is a way to foster collaboration and creativity outside of a zoom call, and we want people to see it as a platform for growth, not just an alternative to their kitchen table. This was the idea behind the Entrepreneur in Residence initiative, to give a game-changing entrepreneur more than a desk, but the space, environment and mentoring they need to match their ideas and talent."
Amelia Harvey, Founder and CEO of yoghurt brand The Collective UK, added: "I love the buzz around Huckletree, definitely one of my better decisions joining here. We collaborate with a lot of people and companies here as it stands. Things like social events, meditation, and members workshops are a big part of our company benefits and we couldn't think of anyone better than Huckletree to deliver them."
Click here to apply to be an Entrepreneur in Residence before 15th January 2021.