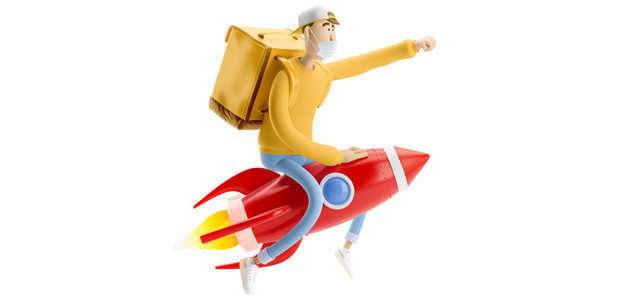 "How will we adapt to the 'new normal'?"
As we emerge blinking into the light post lockdown, what will the 'new normal' look like? The questions that I am overhearing have changed very recently, from those covering how to survive during lockdown, to those focused around how to get back to normal working? In truth, the questions vary from the theoretical to the practical, but in essence they all ask, 'how will we adapt to the 'new normal'?
The reasons that these questions have changed is that as we approach the end of the sixth week in lockdown thoughts are just starting to turn to the fact that the coronavirus threat is at last starting to subside, at least for now. The frozen economy must be allowed to start to thaw before permafrost sets in and kills off too many established and fledgling businesses.
As with all of my recent articles, the answer to this question must be couched with all the usual caveats that the full answer is dependent upon what type of business you run and at what stage it is at in its development. But in this particular case what makes this question the most difficult to answer is that none of us know what the 'new normal' will actually hold. One thing that everyone seems to agree on is that when we do emerge, everyone will be learning together.
Almost every business has had to adapt, and to adapt very quickly, in order to survive during the lockdown. Many businesses have reduced costs, conserved cash flow, redefined or pivoted their activities, established systems to allow staff to work from home, broadened supply chains, and engaged their customers in more imaginative and personal ways than ever before. In short, almost every business now has a new business model.
As businesses do start to emerge, a large number will find that many of the ways that they have adapted their activities have a lot of merit and will be continued in the future. This will almost certainly lead to more staff having more flexibility to work from home, as well as businesses having more diverse supply chains and ways of communicating with both employees and customers.
Businesses that never offered delivery services prior to lockdown are now doing so, those that never sold online before have found ways of doing this, and those that previously only operated face to face have adapted to deliver their service remotely. For some, these additional activities might always have been planned to have been rolled out in the future and have simply been accelerated, but for others they have been introduced purely as a way to survive.
It is expected that the majority of businesses will adapt to the new normal by operating some form of hybrid business model between their pre-lockdown version and the full lockdown version. Those businesses that do, will find that this hybrid which will keep the best parts of both models will force them to lose the bad practices that had crept in previously. 
We have all learnt from experience that the good times in life do not last for ever, and neither do the bad ones, as there are inevitably many ups and downs along the way. And whilst there is no doubt that bad times can cause much pain, there is also no doubt that surviving them makes us stronger. So it will be with the great coronavirus pandemic of 2020.
Businesses will adapt to the new normal with business models that are more flexible and efficient, with more diverse supply chains and routes to market. Just as importantly they will better understand the need to engage more effectively with existing and prospective customers.
So whilst full recovery might take some time, for those businesses that do survive, and those new ones that follow them in the future, the new normal will be fitter, stronger, more resilient, and more flexible businesses.