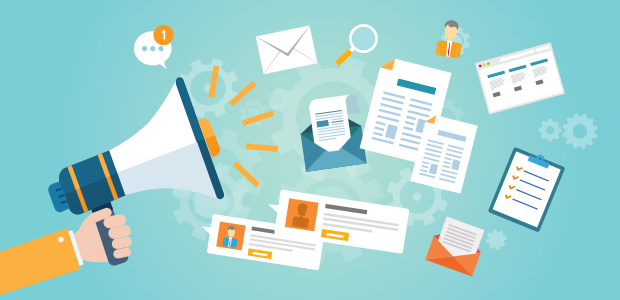 How to use your marketing as a force for good
People are waking up to the impact businesses have on the world, and their power as consumers to vote with their pound: 
72% of consumers

are more likely to recommend a brand that supports a good cause.

88% of consumers

want to know that the brands they're supporting have a real impact.  

68% of people

say they would be more willing to share content from purpose-driven brands
Businesses need to act, and marketing is the mouthpiece for action. When done effectively, marketing will enrol audiences in your vision, create communities of loyal customers, and support you to grow a sustainable, impactful business. 
How to use your marketing as a force for good
Before we go any further, here's one golden rule to always follow: authenticity. 
90% of consumers said they are more willing to give brands a second chance after a bad experience if they are transparent about it, and 85% say they will stick with brands during a crisis when they are more transparent overal. Always be honest, transparent and back up your claims with action. 
Here's how to use your business, and marketing, for good. 
Start with an audit 
You may think, what does my office supplier have to do with my marketing? The answer is, everything. You cannot be completely authentic and transparent in your brand messaging if you don't know the impact you're having in other parts of your business. 
Create a spreadsheet, go through every supplier, business process and practice you have and be honest with yourself. Is this in alignment with your values? If not, what can be done about it? If you have a team, ensure they're part of the process. 
Focus on accessibility and inclusivity 
We all rise together. That means ensuring all communications are accessible and inclusive, no matter how big or small. 
Ensure your marketing is representative of all people, and when in doubt, ask. It's not about always getting it right the first time, but as a business community, we must be committed to doing all we can to be inclusive.
There are many actions you can take to be more accessible. Ensuring all images have alt text for screen readers is one of them. Many blogs are also offering audio recordings as another way to consume the information, and always put subtitles on your videos.   
Think sustainably, really
What is the net carbon footprint of your marketing? If you're like us just a few months ago, you may not have the foggiest. You're definitely not alone. 
First, find out how your website is impacting the planet. Next, go back to your audit and get clear on the carbon footprint of each supplier, including your website hosting. Are there green alternatives you can switch to? 
This is also a great practice for value-driven marketing, as everything we put online creates carbon emissions. Make those posts count. 
Once your carbon footprint is as low as possible, you can work with organisations such as Ecologi to offset the rest of your carbon. 
Make giving back part of your marketing strategy 
Organisations such as B1G1 and 1% for the planet provide transparent ways for businesses to give back. 
By applying the 'buy one give one' model, B1G1 helps you create positive reactions to every interaction. You may give clean water for every guide download, or plant a tree every time someone engages with you on social media. B1G1 works with a wide range of charities all over the world, all focusing on the UN sustainable development goals. 
Create more impact with your marketing today
Getting your practices in alignment and using your brand and marketing as a force for good will significantly boost the success of your business. If you need support to create more impact with your marketing, visit The Joyful, brand and communications specialists for purpose-driven businesses.