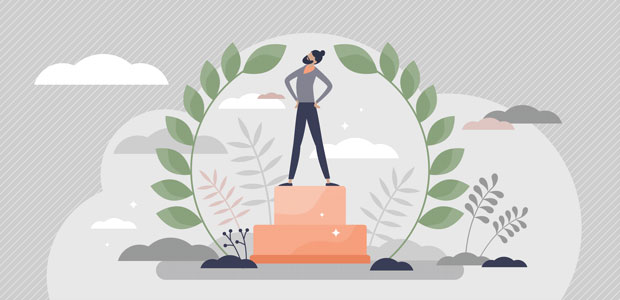 How to turn your customers into champions
Congratulations startup founder: you've had the lightbulb idea, built a game-changing solution, developed a killer product and you're finally market-ready. But now comes the hardest part: getting your solution out of stealth mode and into the waiting hands of your target customers. 
Yes, you can throw a huge marketing budget behind driving adoption, but few companies are lucky enough to have pockets deep enough to really cut through. The sticking point is that humans are creatures of habit and naturally risk averse. And when it comes to shelling out resources - whether that be time, money, effort - on adopting a new product, tool or system, it's incredibly difficult to persuade people to take a punt on an unknown. 
Nurturing a Network of Cinapsis Customer Champions 
This is a dilemma, as a founder of a relatively young startup in the healthtech space, I am all too familiar with. When I launched Cinapsis, my team knew that our tech solution could have a huge impact on streamlining NHS referrals, saving money and cutting wait times. But this wouldn't happen unless a critical mass of clinicians began using our platform as part of their day-to-day practice.  
We were butting up against one of the very problems that our solution was built to tackle: NHS clinicians are stressed, busy and time-poor - the last thing they want to do is grapple with another new tech system that may or may not benefit their work and their patients. However, if a peer that they respect and trust has already taken the leap, could vouch for the impact and was reaping the rewards - well, that would make it infinitely more likely that they would also start using the solution and multiplying the possible benefits.
Realising this was a huge lightbulb moment for us. Even in the early days, Cinapsis had quickly built up a small band of enthusiastic NHS users. Many of them had been instrumental in informing the design of the product itself, and, as a team, we valued their support and feedback. 
These clinicians wanted their colleagues to experience the same benefits that Cinapsis was delivering to them, and they were as passionate as us about improving communication and care planning across the NHS. Respecting their expertise, we leaned into this, collaborating with these Champions on social media content, blogs, thought leadership, webinars, podcasts and press releases. Their influence and their reputations amplified and gave credibility to our messaging. Their willingness to vouch for the benefits of using Cinapsis gave their colleagues a reason to give the platform a chance, and quickly our group of Champions multiplied in size. 
The Customer Champion approach is now invaluable in driving rapid adoption of Cinapsis across the NHS. If you have a game-changing product that's struggling to break through potential customers' fear of the unknown, here's my advice on overcoming the barrier. .  
Creating a Champion 
Step one: Think about your current customer mix. If you're lucky, hidden in there will be a core of loyal people who have been using your product since day 1, who are well-versed in its strengths, who have positive experiences and helpful insights to share. 
Step two: Reach out to these customers and build a relationship with them. Let them know how much you value them, and help them to better understand your company mission, motivation and goals. 
Step three: Collect testimonials, case studies and quotes, that, with consent, can be used as pillars of your new business outreach efforts, turned into blogs or pieces of thought leadership. 
Step four: With consent, share this content widely across social media, tagging the contributors and asking them to re-share it with their networks. The aim here is to start an inclusive dialogue around the issues that matter to you and your Champions. Provide a platform for them to showcase their unique expertise and insights. 
Step five: Keep the dialogue flowing: invite the Champions to participate in webinars, podcasts and speaking events alongside your team. 
The tricky balance to strike here is that the Champions must be genuinely passionate about your product and your mission. This approach differs from a paid influencer marketing campaign, as its success rests on the willing cooperation of the Champion network. 
Focus on building and maintaining strong relationships with your customers, and if your product and mission are truly as great as you think they are, your Champion network will grow organically. In no time, you'll be on your way to building a rich and valuable community. So what are you waiting for?