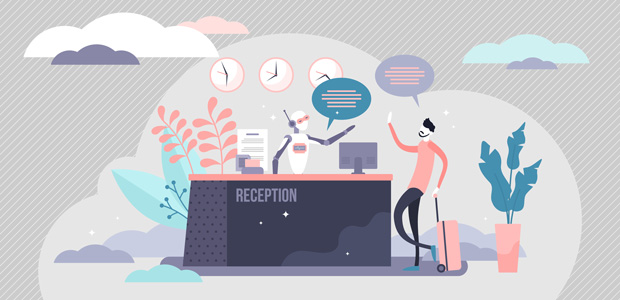 How tech startups are transforming the hospitality industry
The hospitality industry is a dynamic environment in a constant state of movement and evolution. Thanks to technology, the industry has changed at an unprecedented rate in recent years. With hotels open and working full time in the ongoing pandemic, technology is more important than ever and will play a key role in recreation.
Hotels can use technology across all departments to enhance the customer experience, optimise operations, manage logs after COVID-19, and improve communication between employees and guests.
Tech startups like Aiosell provide a fully integrated seamless solution that includes all hotel technology products that can help hotels increase revenue and reduce inefficiencies. As a result, Aiosell has assisted hotels of all types in improving business and efficiency while reducing costs.
Here, we give you a low-down of ways that technology is bringing to the hotel industry.
1. Increase online bookings
As channel managers essentially connect to all online traveling agencies globally, they can help increase bookings. With telephone and walk-in bookings on the decline and online bookings on the rise, a hotel channel manager places you in the best position to take advantage of this new traveller booking habit. Connect to more online channels, where more travellers than ever are locking in their stays.
2. Brand Recognition and Reputation Management
A powerful channel manager will provide two-way unrestricted access to hundreds of booking channels where travellers who would never hear of you can now make reservations at your property. It also makes OTAs more likely to accept your listing because they can be sure your inventory will always be accurate.
Technology has shifted the balance of power toward guests, and hotels have no option but to work harder to match customer expectations.
3. Regulate pricing
In the hotel industry, dynamic pricing refers to the continual, real time tweaking of room prices based on algorithms. These algorithms consider the fluctuations in consumer demands, competitor pricing, seasonality, current occupancy, and other external factors to increase hotel revenue.
When hoteliers switch to hotel revenue management software, dynamic pricing keeps a regular check on the market demand and supply of rooms. Accordingly, it changes the pricing strategy in real-time to increase conversion rates overnight.
4. Streamlining Internal Process
Technology allows hotels to become lean and mean and make their internal processes more seamless and practical. For example, a Customer Relationship Management (CRM) suite organises and manages information from a central console, enabling guest relations executives to complete the customer's complete history. The future holds much more promise. The hotel could, for instance, leverage deep analytic to structure a package comprising of facilities best suited for the guests.
5. Keep everyone on the same page
Quality channel managers are straightforward to use, and hotels will regularly have multiple staff members using the system. If the primary user is going away or won't be available to make updates, they can easily mark important dates in the design, so everyone is aware if they need to change a rate or close a room, etc.
Technology has opened up a world of opportunities that hotels can use to make their brand stick in consumers' minds and forge paths that can lead to positive growth in the industry. For example, technology enables personalised concierge services and offers real-time recommendations and easy service request management.