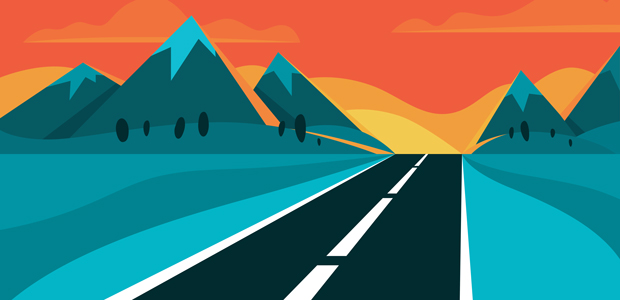 How Tech Can Help Businesses On The Road To Reopening
Last year businesses were quickly forced into new ways of working, kickstarting one of the largest unplanned changes in operations the modern workplace has ever seen. It's become clear that many of those changes are here to stay — for a long time to come, business as usual will not be an option. When we eventually return to the office, we can expect the workplace to be very different to how we left it. Typical office practices like hotdesking and crowded meeting rooms will no longer be viable as workplaces reduce onsite headcount and adhere to social distancing practices.
As businesses navigate a safe return to the workplace, there is a need to recalibrate the meaning of 'low-risk'. For many companies, safety and compliance checks would previously only be done intermittently – undertaken by a single employee on a monthly or quarterly basis. With coronavirus still in circulation, that is no longer enough. Increased health and safety responsibility calls for a shift in how workplace safety is managed.
Technology will continue to be a key facilitator of this shift. The right tools can help sharpen our focus, making sure every detail and element of risk is accounted for in business operations. As last year showed, unforeseen circumstances can potentially be transformative, especially when equipped with software that helps us innovate and adapt. If used effectively, it can revolutionise safety standards, reassure employees, and help ensure business continuity.
Smart steps to make safety your top priority
Every employee now has a new role to take on — and it's keeping ourselves and those around us safe. Organisations must actively encourage employees of all levels to speak up when something raises a concern in the workplace. Open discussion should be welcomed but technology can also provide workers with the confidence to speak up – it's much easier to lodge an issue in an app than approach senior management.
Today, every employee takes on the traditional role of the 'compliance officer'. It's the front line, not the executives, who actually deal with COVID-19 processes. As the eyes on the ground, they are better placed to improve and drive safety practices, and businesses need to make it easy for employees to do their best work.
Companies should look to equip their teams with intuitive tools that remove technological red tape and consider technology that will empower employees to raise safety concerns and initiate the correct response — whether it's taking action themselves or escalating it to management for a resolution.
Looking at safety and quality procedures from traditionally high-risk industries shows that short checklists, repeated often, can be the most effective method for enhancing safety standards. If deployed digitally, such checklists can be updated in seconds and instantly deployed to an entire workforce, making COVID-safe protocols easy to follow and any breaches quickly identifiable. For a business, having this technology in place can mean the difference between being at-risk or at the ready.
Embrace learnings from countries on the road to reopening
Many countries have made significant progress along their reopening roadmap. This offers UK businesses the opportunity to learn from the success and failures of others around the world when building their own post-lockdown strategy.
In Australia, where coronavirus has a looser hold, companies have gotten safely back to business with a few core strategies in place. This includes establishing an early warning system with real-time data capture that syncs up with a company's head office. With a live data and analytics feed, businesses have greater visibility. This proved essential for large scale operations like the Sydney Festival, taking place at more than 30 different sites.
Visual cues have also formed a key part of safety strategies. Recent research from Censuswide Research commissioned by Aviva revealed that confusion over social distancing rules at work and failure to adhere to them were among the top five concerns of employees returning to work. Details like great signage and safety checks displayed in real-time onscreen allow businesses to use their physical spaces to make it easy for staff and the public to do the right thing.
It's time to stop thinking of workplace safety as simply a box to tick internally. In this new world, safety has become a value proposition. Most businesses gloss over how they improved their safety operations within the last 12 months when really, they should capitalise on it. It's a core component of brand reputation across industries and a permanent agenda item for every board meeting.
Organisations can tap into technology to help foster a culture of safety and protect business continuity. But more than that, these tools lay a foundation that brings out the best in teams, protocols and outputs. With the right systems in place, businesses can create a launchpad to build back in 2021.