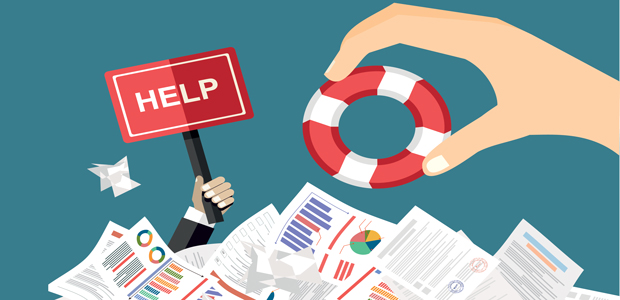 How to survive lockdown number three as a small business owner
It's a complicated time to be a business owner, whether it's a multinational company or a small enterprise. But while larger companies are having to make systematic changes to accommodate lockdowns, social distancing, and the other realities of COVID-19, many small businesses have been left adrift without clear guidance on how to proceed.
To help support business owners, Ian Wright, Founder of Small Business Prices, has collected five key steps to keeping on top of new situations and managing your finances while going through this uncertain time.
1. Review Government grant options
Finances are among the biggest concerns for small businesses owners in times where anything could change day by day. It's not something you necessarily have to handle alone, however.
The Government has issued a range of different financial support options for those who need loans or reductions in spend, including the business interruption loan for those whose businesses have been affected by coronavirus. The Government will repay any interest and fees for the first 12 months, making this an ideal scheme for those who need to shore up their cash flow in the short term.
Businesses in certain sectors (retail, hospitality, and leisure) will also benefit automatically from business rates relief, in which your company will not have to pay business rates for the 2020 to 2021 tax year.
There are a number of other financial support schemes and rates which may apply to your business, and it's important to stay aware of how these might support your finances.
2. Budget carefully
While there are ways to benefit from the Government schemes to support small businesses, you can't rely on them with the assumption that everything will work out.
It's likely that your business will have to make adjustments during this time and it's important to keep a very close eye on your budget.
Make sure you're frequently reviewing your costs and income to see if there's anywhere you can reduce spend to make sure your company is secure. Options like speaking with your landlord to see if you can spread costs out or tightening your belt around luxuries can both be small ways to protect your cash flow.
3. Focus on the short-term
In business, it's often wise to have a 5-year plan to guide the course of your business' development. But while that can help in calmer times, it may lead you astray when everything is subject to change.
By sticking to your existing plan, you're likely to be disappointed when circumstances prevent you from achieving your intended goals, and you're probably going to face setbacks.
Rather than focusing too hard on the future, you should focus on the short-term and look at ways to adapt your business to suit the current climate. If you're a local shop, for example, it might be beneficial to look into investing in your online presence rather than continuing with a plan to increase footfall. New technology and new means of communication with your clients and customers are vital to staying afloat so you can get back to your longer-term plans.
Make sure, too, that you constantly review whether your changes are working: the uncertainty of the situation means that what can help you one week might be hindering you in the next.
4. Talk to other SME owners in your space
Isolation is one of the biggest challenges we face during this pandemic, and not just in our personal lives.
Because mostly good news is what's publicised by other companies, it can be easy to think that only your business is struggling - but in reality it's likely that your competitors or colleagues in the industry are facing the same problems.
It can be highly beneficial to get in contact with other business owners in the same area as you to get an idea of how they're coping.
This has numerous benefits - it can help provide new ideas and strategies that they've developed that hadn't occurred to you, as well as keep you informed about news in the industry which might provide you with resources you weren't aware of.
It can also offer opportunities. If other companies aren't able to provide certain services during the coronavirus pandemic, you may be able to work out a mutually beneficial solution to exchange resources and opportunities.
But most importantly it can serve to reassure you that you're not on your own. Part of the danger of lockdown is that we have no visibility of how others are handling it, and can feel trapped and alone. By reaching out to those in similar situations, it can provide perspective and support in a time when it's incredibly valuable.
5. Consider furlough options
As well as the direct financial support the Government offers, the furlough scheme can be a way to save money if the amount of work needed has reduced temporarily but you foresee the need to bring staff back when lockdown opens up again.
The Government will pay 80% of an employee's usual salary up to a maximum of £2,500 per month, and while they can't continue work during this time, they can still take part in training schemes, so it may be a valuable time to get your workforce equipped with new resources so you hit the ground running when lockdown eases.
All of these tips should help guide you through a tough time in your business, but it's always key to keep vigilant and set reasonable expectations. It's unlikely that you'll hit the same targets and goals as you had planned before this crisis, so aim to maintain your business over developing it until you've got certainty and security.