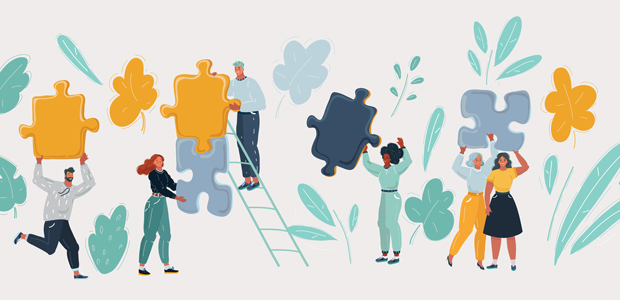 How to survive 2020 as a new business owner
Being a business owner is now more stressful than ever, with the outbreak of COVID-19 seeing companies both big and small shaken and left to find new ways of working. For small businesses and new business owners especially, this is a particularly daunting time with cash flow and employment being some of the biggest worries to face over the coming months.
Here we provide five tips on how to endure the pandemic and the rest of 2020 as a small business and protect your finances as much as possible.
Tip One: Be up to date with all your financial options
For many small businesses, cash flow is pivotal to survival each month, meaning that the outbreak of this pandemic can have devastating effects on a company. However, there are many ways small business owners can manage their finances to get them through this uncertain period.
As a small business owner it is immensely important to keep updated on all government announcements, initiatives and schemes that are being launched to help companies with financial aid during this period. With news on the pandemic evolving each day, government announcements are being released regularly, meaning it is crucial as a small business owner to be keeping on top of all the options that are becoming available to you.
Tip Two: Every penny counts: Creating a 3 month plan and keeping in mind all the small costs
Whilst it is unknown how long COVID-19 will continue to have an impact on businesses across the world, we have been made aware that life will not be able to return to complete normality straight away. With aspects such as working from home and a reduced customer demand, it is worth making a three month financial plan around how you can cut costs during this time to help the survival of your business.
As a business owner, it is likely that you have regular expenses each month, which may vary to different degrees depending on your product or service. During this time it is important to now consider ways to reduce these costs, for example getting in touch with your landlord to find out if there is a way you can spread or cut the costs of office space whilst it is not being used or eradicating smaller costs such as snacks and coffee supplies usually delivered to the office.
In addition, with many businesses facing a drop in demand for their product or service, it is worth considering the furlough scheme that the government is providing to help you fund your employees whilst protecting your business at the same time. 
Every penny counts and it is crucial to make note of all the savings you are making to protect your business from other costs in the near future.
Tip Three: Your business needs to be flexible and open to adaptation
COVID-19 has undoubtedly changed the way businesses go about their day to day, from changing their work set up location with many people working remotely, to transforming products and services completely to adapt to the current climate. As a small business owner, it is pivotal to adapt to these changes in a way that allows you to continue to attract customers and make money. 
The next few months may see you need to implement new technologies to support a new way of business. This will be a well worth investment if it boosts your business and creates new value during this time. Additionally, if possible, make sure your product or service is online for everybody to access, as well as promoting your company on social media platforms such as Twitter and Facebook. The internet allows you to keep in touch with your customers and get feedback from them to accommodate your business accordingly.
Tip Four: Talk to other business owners
In a time where social distancing is the new norm for the world, communication has never been more important. This communication is needed across many sections of your business, from keeping your employees updated on any new changes you are making as a company to seeking advice from financial advisors on how to get your business through the rest of the year. 
It's also worth speaking to other business owners and individuals in your industry as this is an unprecedented time the world is facing. Many business owners will be in the same boat sharing the same concerns so reaching out is crucial in not only gaining advice but also reassurance.
In addition, businesses can see pick up in their profit simply through word of mouth, meaning that the more people you know, the better. It is critical to keep getting your business heard about, being proactive in your communication will see you with more opportunities and more supporters, which will be able to help during this time. 
Tip Five: Stay calm to achieve the best results
The final tip is to stay calm. Whilst this is easier said than done, making time for yourself and taking care of your lifestyle are ways to keep you feeling positive and motivated during what is an uncertain period. This attitude will also have an impact on your employees and should allow for you all to come together as a team, and work out new and innovative ways to move forward.
The current state of affairs should allow business owners a chance to reconsider their business plan, aims and how they do things, in order to improve upon them and get closer to their customer, becoming a stronger business as a result.