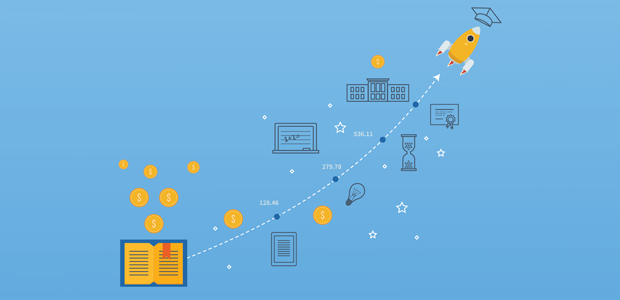 How Strategic Learning and Development Training Can Foster Innovation
Recent research has revealed how companies are facing the omnipresent 'innovate or perish' mantra that has professionals across industries scrambling for the next best thing. Training professionals have identified Learning and Development Training (L&D) as a key strategy to build a culture of innovation and carry your organisation into the future.
To operate a business in any industry in today's market is a daunting task. Ongoing globalisation means that businesses across industries are facing fierce competition from all corners of the world. Many businesses see innovation as a magic bullet that will shoot them to the top of their industry ladder. Strategy, however, is the most effective way to make that journey a sustainable and successful one.
At first glance, the outlook is quite arduous, but emerging trends in the training industry have illustrated that hope is by no means lost.
The 2019 L&D Report from findcourses.com has shown that fostering a culture of innovation through strategic L&D training has proven to be a core strategy to help businesses succeed. The report establishes an important relationship between innovation, learning and growing revenue. Practicing L&D professionals have revealed how simple yet straightforward training strategies like encouraging idea sharing and embracing diversity prove to be active and potent approaches to foster innovation and help businesses across industries prosper.
Making Room for Ideation
Risk taking, analysis and recalibration are all inherent aspects of keeping your business' momentum current and innovative. Innovating without strategy and evidence, however, will more often than not result in poor or even harmful outcomes. The training environment presents an ideal setting to set strategies for, and hone employees' skills in understanding how to evaluate risk, comprehensively assess ideas, and choose the best road forward when strategising how to make their ideas into reality.
According to the report, companies with growing revenue are 3x as likely to report an increase in their L&D budget. By tailoring your professional development offerings to help employees innovate on the fly in their day-to-day duties, you'll be maximising the potential of your L&D strategy to build a culture of innovation organically.
Strategic L&D training will create the safe space employees need to hypothetically pitch new ideas, potentially fail, and recalibrate to make sure they do better the next time. Creating that space is an efficient and worthwhile endeavour to make your workplace culture a welcoming place for new ideas, and allow innovation across organisational hierarchies to flourish. Most importantly, trainees will feel well-prepared to effectively and strategically groom their innovative ideas and put them into action.
Understanding the Importance of Diversity
Embracing diversity can not only increase growth and drive innovation, a diverse and inclusive employee pool is a simple reflection of the demographics of the contemporary marketplace.
The US workforce is on track to become more diverse, especially with the entrance of Generation Z into the labor market. Embracing diversity all the way from your talent pipeline through to upper management is not only the right thing to do, it's good for business. According to the report, companies that have seen growth over the last year are 72% more likely to have high diversity than the ones who didn't see growth last year.
For Martin Hayter, the Global Assurance Learning Leader for Ernst & Young (EY), embracing diversity training has seen innovation flourish out of the training room and across organisational hierarchies.
"We've had people from over 25 different countries developing our content," says Hayter. "The team has a global flavor to it. It brings more creativity and higher quality and we know that the content we develop is going to be applicable to different cultures, and to both emerging and mature markets."
Foster a training strategy that directly addresses diversity and inclusion (D&I) to inform your existing employees about the importance of diversity. This can be especially important for your talent acquisition team who have a direct impact on how much diversity is coming into the organisation. With increased diversity comes new and innovative perspectives that can give your business the extra push into innovative practice that may not have otherwise been considered, and increase your competitive advantage.
Bringing It Home
In a similar L&D report from findcourses.co.uk, 41% of market challengers reported a predicted increase in their L&D budgets. Innovation may not be the catchall solution you're looking for to maintain your business' competitive advantage. But, by building a culture of innovation through strategic L&D training that emphasizes ideation and diversity, you'll at least be putting the right foot forward in the journey to make innovation the new cultural norm in your organiation.