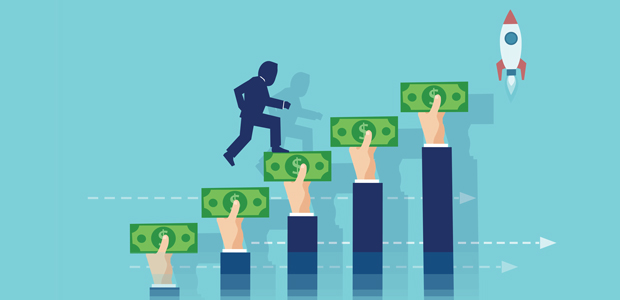 How startups can use specialist finance to grow their businesses
A lot of startups require funding to gain momentum and sustainable growth. For many entrepreneurs, they might start by investing out of their own pockets, or some prefer to use a business loan, bank loan or through a venture capital firm to raise several millions.
However, using specialist finance is often overlooked when funding startups and many business owners are unsure of its benefits and how it can help them, as Startups Magazine investigates further.
What is specialist finance?
Specialist finance refers to any non-bank finance that is granted by a private lender or institution. This can be for personal or business mortgages, or for business purposes. Fundamentally, it is about getting a loan from somewhere other than your bank - and subsequently the terms can be a lot more flexible and the criteria can be a lot more open to people with different credit histories, limited company histories and asset-backed lending.
Also known as challenger banks, some of the most well-known specialist finance companies in the UK include Masthaven, Precise Mortgages and Lendvest. 
Specialist finance has always been available, but really emerged following the 2008 financial crisis as the banks became far more restrictive with whom they lent to and business owners and individuals were actively seeking alternatives. Today, it is a multi-billion pound industry, fuelled with several lenders and hundreds of brokers across the country.
What are the types of specialist finance?
One of the most popular products is bridging finance or 'bridge' finance,' used to bridge the gap between the purchase and sale of something. If you typically have to wait several months for a bank mortgage to be approved, bridging can allow you to borrow millions but can be available in around 2 to 4 weeks of applying. This is commonly used for homeowners looking to move house under a tight deadline or for property developers looking to buy a property for investment purposes, either at auction or also under short time constraints. 
For development projects, you may look at development finance which offers funding towards a plot of land and the building costs, based on calculations of Gross Development Value (GDV). Well-known lenders in this space including Magnet Capital, UTB Bank and Paragon.
For asset backed lending, whether it is securing finance against your office, outstanding invoices, purchase orders or general property, this can offer an effective way for startups to access finance and repay on more flexible terms than their average bank.
The bridging loans industry is worth around £7bn billion per year and asset-backed lending is estimated to be worth in the region of £500 billion.
Why should a startup use specialist finance?
For many startups, having access to cash and flexibility is key and this is something that specialist finance can often take into account.
Where banks are very strict with whom they lend to, specialist finance companies can take a more individual approach for each applicant and for startups, they can take several factors into consideration, certainly when it comes to repayment and rates.
Funding through specialist means is often much quicker than your standard, and it can certainly help with growth periods for startups. Whether you need to hire more staff or push your marketing, you could access important funding very quickly to help you grow.
Some forms of specialist finance is not regulated and some is, but in the cases where you have to secure funds against your property or office, you will need to act with caution since this could be repossessed if you do not meet your financial commitments.