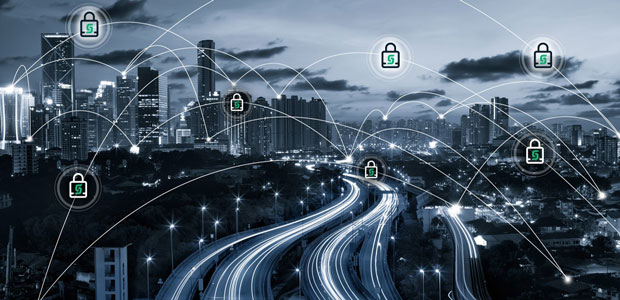 How startups can protect their websites from cyber attacks
What do startups need to know to ensure that their website is secure and safe against cyber attacks? Innovators, investors, and entrepreneurs, launching startup companies have hundreds of issues to deal with. Often setting up their website and internal communications drops in the list of priorities. And usually, at the bottom of that list, is ensuring that the company's communications and website are secure.
However, in today's competitive world, your startup's cyber security needs to be pushed to the top of your list of action items. If your website gets hacked, or your communications are compromised, not only will the attack damage your PR and customer relations for your company and your investors, but intellectual property can be stolen or held for ransom. In fact, according to Connectwise Research, nearly half of small businesses (SMBs) have been victimised by ransomware hijackers and almost 75% of those have paid up. Most SMBs can't withstand that type of loss.
Safeguarding communication is especially important for those startups that incorporate Internet of Things (IoT) and connected technologies, and of course, for new cloud-based businesses and smart services that require secure interaction with the outside world and their customers.
As cyber attacks become more numerous and costly, startups and other businesses must avoid putting themselves in a vulnerable position.
The rise of cyber defence automation has put powerful detection and protection tools in the hands of even the most budget-stressed startup. Inexpensive and easy-to-implement website security tools are now widely available, enabling startups to integrate levels of protection on par with much larger and established organisations.
It is now easier than before to protect online assets from malware and data breaches, with new suites of products capable of everything from automatic (identity) certificate renewal to patching and remediation.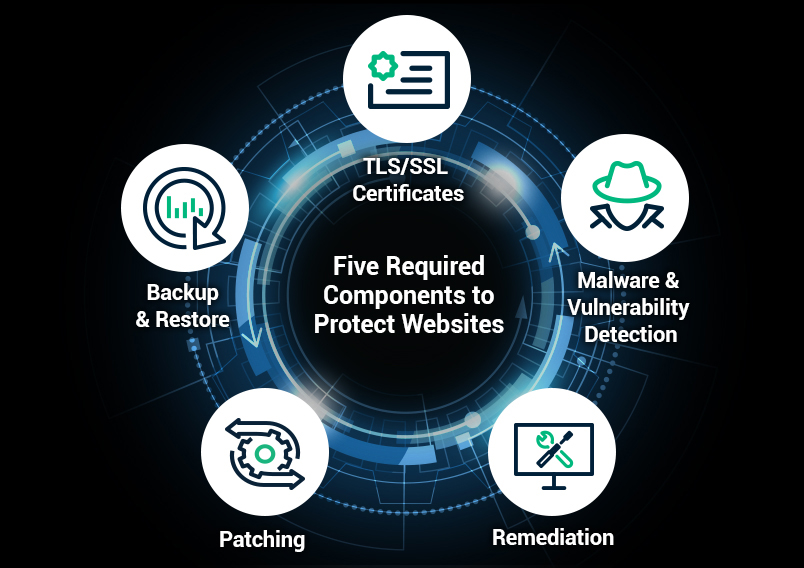 Here are the five most important cyber security capabilities that startups need.
1) TLS/SSL Certificates. 'Identity' is a critically important concept online. Potential customers and partners who click on your website URL need to have confidence that they are in the right place. Web certificates serve to authenticate the site, indicating to customers that the site they are visiting is secure and that any information they enter - personal, financial, or otherwise - will not be intercepted by outside parties.
In the past, some small businesses have resisted SSL certificates because of the hassle to maintain them - after all, we've seen what can happen when certificates lapse. Fortunately, that is no longer the case. Automated certificate management has made it considerably easier to issue, renew, and maintain web certificates, meaning that small businesses can enjoy the benefits of identity security without spending a lot of time or money.
2) Malware and Vulnerability Detection. 'Detection' means more than just sending out an alert when something has already gone wrong. Small business owners must be vigilant for potential vulnerabilities and endeavour to address them BEFORE they can impact their businesses. In addition, from an SEO perspective, many search engines will blacklist a website with known vulnerabilities, making it critical for startup websites to be proactive about detecting potential issues.
It's also important to be aware of potential vulnerabilities with your website's various components. For instance, your website's Content Management System (CMS) or e-commerce platform may have known vulnerabilities that require steps to address. There are security products available today that can help monitor your website and alert you to these potential issues.
3) Remediation. Once a threat has been detected, the next step is remediation - removing the threat from the system. When exploring website security technology, identifying the complete solution with the right remediation capabilities for your site is important. Look for something capable of removing active infections from your website files, MySQL database, and other important components of your website and your business.

It's also important that remediation is completed without disrupting website functionality. You don't want your website being taken down for maintenance every time a potential threat is detected, after all. Fortunately, today's remediation products are generally mindful of this necessity.
4) Patching. Once a threat has been detected and successfully eradicated, your cyber defences need to make sure that no other bad actors attempt the same or similar attack. This means the system needs to be able to eliminate the vulnerability that allowed it into your system. Better yet, proactive security patches can be installed to address known vulnerabilities before they can be exploited by cyber criminals.

As with all patches, it is critical to install website security patches as soon as they become available to minimise the open window of time attackers can use to discover and exploit vulnerabilities. Having web security tools in place that can automatically scan for new patches and ensure that they are installed in a timely manner can go a long way toward protecting your website from outside threats.
5) Backup and Restore. It's important to know that, even if a threat slips through the cracks and does real damage to your website, the website can be easily restored. Modern software tools enable businesses to back up and restore their website with just the click of a button. Many tools will even automatically create backups at certain intervals, making life as simple as possible for business owners.
Such effective backup and restore tools are extremely critical and valuable. Even in a worst-case scenario where an attack takes down a company's entire website, the website manager is just a single click away from restoring what was lost. That peace of mind ensures that start teams can instead concentrate on the hundreds of other things they need to worry about, and remain 'secure' in the knowledge that their website is well-protected.
Summary
While no single tool can protect against every possible cyber threat, startups and other small businesses that successfully implement effective web certificate, threat detection, remediation, patching, and backup and restore capabilities will find themselves prepared to defend against whatever cyber threats the future may hold.