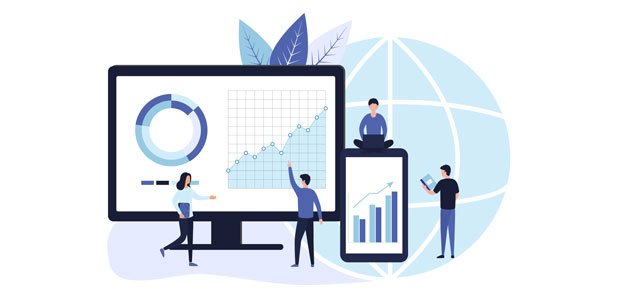 How smart businesses are surviving and thriving in 2021
For small business owners, 2020 was all about adaptability. You adapted the way you do business, the way your team operates, the way you offer support to clients and employees. A lot was asked of you, but the old answers no longer applied. We learned a lot in 2020, but what's next? And how can we get ready for the twists and turns that lie ahead? Great HR and remote working practices will be key to being a successful employer in 2021 and beyond.
So let's get into it - what should SMEs put at the top of their agendas?
Four big predictions for 2021 and beyond
1) Teams Won't be Stuck in a Box Anymore
There is a huge vested interest in getting people into offices, but do these grey boxes really serve businessowners and employees? When we reassess this way of thinking, suddenly, anything is possible.
What if you don't lose hours each day to your commute? What if you don't have to live next to a train station? What if you can stay within your local community? It's an exciting prospect.
2) We'll Walk Away from Transactional Working
The old deal is coming to an end: "Sit in this room for 7.5 hours, and you will get your pay cheque." Thanks in part to 2020's surge in remote working, new models are gaining momentum.
In 2021, expect to see work being rewarded based on results; not hours clocked in.
3) Disease Prevention Is Here to Stay
More challenges related to disease prevention will emerge, and this will continue to affect how we work. The trend for employers to support their team's wider wellbeing is going to continue. They will be expected to continually look for innovative ways to protect and support their employees.
And you can bet employees' expectations will be high, because in 2020, they've seen what can be done in a week's time!
4) HR Teams Will Shrink - and That's Good for SMEs
Huge HR teams aren't sustainable anymore. The people doing the bread-and-butter HR work, like ensuring legal compliance, wellbeing, professional development, and payroll, will continue to work within businesses, or as long-term external partners. But specialists and strategic consultants will be called in on demand.
When you have a specific problem, you will bring someone in, and they will deliver a specific outcome. Ultimately, not having to have the full range of HR skills in house at all times will save SMEs money.
What NOT to Do in 2021
Don't keep thinking about going 'back to normal!' Things have changed, and there's no turning back. Instead, give yourself and your team credit for what you've achieved already. Adapting to change is what SMEs do best. Think of that as your foundation for the future.
If you work on creating a culture of optimism, you'll find that your team has the strength to deal with the uncertainty. The trends I've outlined for 2021 have the potential to improve our work-life balance, increase productivity, and revitalise our local communities. That's worth toasting to.