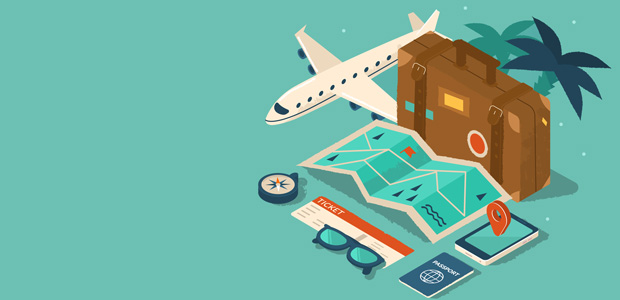 How Skyscanner tackled travel uncertainty through user research
As a travel company dedicated to putting travellers first, user research has always been an important part of our work. However, in 2020 it took centre stage when the unpredictable happened and a global pandemic changed entire industries overnight.
The travel industry was naturally hit extremely hard as people were required to stay home. We were forced to innovate and adapt in order to survive as a business, and to do so the first step was to truly understand how the world had changed for our customers and cut through the uncertainty.
To navigate this unprecedented challenge, I reverted to Charles Kettering's adage that "a problem well-stated is a problem half-solved". Before conducting any research, it's vital to ensure you know what you're trying to achieve. With this in mind, we defined five key questions that the business needed to address:
Who are the people still booking travel during the pandemic? What are their motivations and why?

Who are the people currently considering booking travel? What are their motivations and reservations and why?

Who are the people who are not currently willing to book travel? What are their reservations and why?

Why do these groups increase, decrease and fluctuate?

What can Skyscanner do to safely encourage the number of people in groups 1 and 2 to increase?
Answering these questions required a holistic research approach, combining analytics from behavioural activity on our website, with qualitative human insights gathered from interviews with customers and prospective travellers conducted via the on-demand human insights platform, UserTesting.
When undertaking any research, it's crucial to ensure that executives fully buy into it and grasp its importance. Qualitative insights are a vital part of this process, as they uniquely demonstrate the "why behind the what", providing immediate confidence and validation for business decision-makers.
With this approach, I was able to gain the necessary buy-in from our CEO and chief product officer, paving the way for a successful initiative. This resulted in my team receiving a wide array of resources and support to uncover actionable human insights so stakeholders could make better decisions faster. Resources included training courses that were available in the UserTesting University, pre-formatted templates for rapid research, and expert support from UserTesting's Professional Services and Support teams.
The quantitative research we undertook with our own pulse surveys gave us an idea of the scope of things, but it was critical to have richer human insights from the UserTesting platform to gain empathy and understand the human perspective behind what we were seeing in the numbers.
In March 2020, we began speaking to 20 travellers from across the world every other week. By conducting this research through on-demand virtual platforms, we were able to precisely target key demographics to ensure we were hearing from the right people; the global nature of UserTesting's panellists was also key in providing us with a perspective that went far beyond UK-centric beliefs.
Customer awareness
As a result of the vast research undertaken, we were able to develop new frameworks for understanding customers with greater confidence. Armed with these insights, our global enterprise was empowered to pivot like a startup, shifting resources to create compelling new campaigns with messaging that resonated well during the pandemic, raising brand awareness and strengthening brand equity.
By sharing insights gained through qualitative research throughout the organisation, I was able to reinforce Skyscanner's existing focus on customer empathy, realigning our internal structure with our data science team, and driving the direction of the company and product at a time when stakes were high.
Our strengthened understanding has allowed us to react rapidly and be more agile in how we serve our customers. Now more than ever, it's important that brands understand not just what their customers are thinking and feeling, but why.
As a result of our work with UserTesting, we're now observing and listening to travellers every week and the insights we're uncovering are being used to make better decisions faster across our entire business. It's been invaluable in helping us to pivot. As a result of our findings, our marketing activities have shifted to giving travellers hope, help, and showing empathy, resulting in the launch of our global #WeWill social media campaign.
Beyond just benefiting our marketing approach, we have also been able to successfully introduce new products and features that help address concerns around travel that were raised by participants during our research. This has included a continuously updated interactive travel regulation map on our website, plus new options for customers to buy insurance coverage for medical issues, trip cancellation, and airline insolvency, including protection against travel disruption and sickness caused by COVID-19.
The pandemic has obscured many organisations' visibility into their customers' needs and motivations. But when faced with the unknown, it's even more important to place an emphasis on research and insight.
A holistic approach, that emphasises both qualitative and quantitative methods, can help brands gain broader insights into customers, and provide clarity into why people think, feel, say, and do the things they do. In turn this can empower decision-makers to innovate and make better choices in any situation. This is a learning not just for the duration of the pandemic, but as we look ahead to what the future has in store for the travel industry.