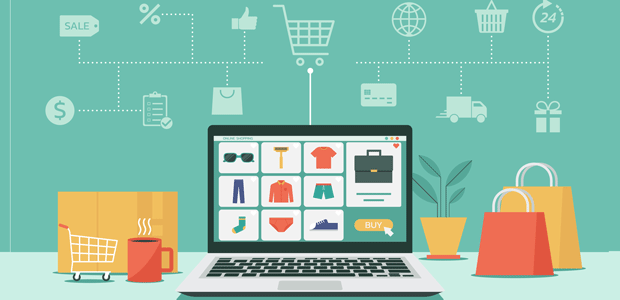 How should sellers adapt to a post-pandemic world?
Working at Thrasio, one of the fastest-growing acquirers of Amazon third-party FBA brands, you learn how Amazon sellers can adapt their offering and remain competitive as consumers return to the high street.
It was no surprise that the pandemic ignited an online sales boom. With national lockdowns around the world rendering ecommerce sellers the go-to source for non-essentials goods, consumers in their masses, including those who may not have considered buying online before, were quick to adapt. Even in the non-essential category, the lockdown coerced a seismic shift in the grocery market as people sought to conduct the weekly food shop online from the safety of their own home - and came to realise just how easy it is in the process.
For Amazon, this was seen in ongoing reports of explosive growth with profits up as much as 220% during the peak of the pandemic. Looking wider, experts estimated that the transition to online shopping was accelerated by the equivalent of five years on previous projections.
Now though, with many countries lifting restrictions and online shopping losing its status as the only game in town, the two big questions many online sellers will be asking themselves is whether the new customer base they grew during the pandemic will remain loyal, and how can they continue to grow their brand in the face of renewed competition from the high street?
In relation to the former question, it is our strong belief that the lockdown-accelerated leaning towards ecommerce will continue in the long term, even despite a short-term shift towards physical stores as consumers acclimatise to the new normal.
Indeed, in many countries where restrictions have mostly been lifted, there has been a marked surge in retail sales driven by footfall on the high street. This was seen as Amazon recently reported a slowing in sales for the second quarter which, it predicts, will continue into the next few quarters.
But, this is all to be expected. Having been long deprived of the enjoyment of going in store, it is no surprise that more people than ever are flocking to shopping centres, retail parks and the like to enjoy the new novelty of the physical shopping experience. In reality though, this marked rebalancing away from ecommerce towards physical retail may not necessarily be permanent.
However, the situation is a complicated one. First, with cinemas, pubs, restaurants all opening up, people will naturally divert a lot of their monthly spend towards recreational activities and away from ecommerce. Next, the high street itself has changed - many independent shops and retail brands have closed, never to reopen. What takes their place remains to be seen and how this will compete with online sellers is unknown. Finally, although restrictions are easing, many day-to-day behaviours have not reverted - a lot of people still work from home and international travel remains greatly reduced.
In short, although there has been a reduction in online sales in line with an uplift in bricks and mortar and recreational spending, and the long-term future of retail remains unknown, the wide consensus is that ecommerce demand isn't going anywhere soon.
We must remember that with online shopping being the only choice for millions of consumers over the past 18 months, we have all become better acquainted with how easy and slick it really is. Therefore, people who may not have ordinarily shopped online are now even preferring it, finding new ecommerce brands they favour and becoming more confident with the overall process.
In this vein, the ecommerce growth curve may be seen to be flattening but there is no doubt that it will not fall back to pre-pandemic levels.
For sellers, then, the good news is that this doesn't massively impact how they should approach the changing economic situation. The rules of remaining relevant to your customers, continuing to provide a high quality product and service, and investing to grow all remain the same.
This brings me onto the second question. Specifically, the 'how' of growing your brand.
Depending on the sector or region you operate in, and maturity of the business, there will be different elements online sellers need to focus on. Broadly speaking, however, the lifting of lockdown provides an excellent opportunity to revisit both the outward offering of the business and its internal operations.
Let's begin by looking at operations. If you've experienced rapid growth over the last year and a half, chances are more heed was paid to getting more infrastructure in place quickly rather than necessarily getting the best or most cost-effective solutions. In fact, it's likely that you may have been working so hard to meet demand that you haven't even had an opportunity to scale your systems accordingly. Everything from where you source your products, how you fulfil your orders, manage your finances and staff, and the tech you use to manage your customers should be open for change. Crucially, you need to make any decision based on your medium and long term goals. Getting a new CMS or changing your staffing levels all have far reaching implications. If your intention is to expand your brand range or geographical footprint, you need to invest in software and define processes that will scale with you. Conversely, if you think consolidation rather than expansion is the better course, you need to determine whether you're over-specced or over-staffed. Whichever route you're taking, it's important not to make false economies or make overly emotional decisions. Letting staff go or changing suppliers can be a difficult job, similarly, it can be unpalatable to spend hard earned cash on software licenses. However, making difficult or expensive decisions now can really set your businesses up to flourish the way you intend.
Renewing your operations shouldn't just be about tweaking tech or processes. Online sellers should be open to more holistic changes or embracing innovation. This could involve everything from varying how much fulfilment is completed by services such as Amazon to considering partnering with other businesses to help with international scaling. Determining the right approach takes time simply because you can never do enough research. But, what this transitionary period into a post-pandemic world will enable is the breathing room to do this work.
Although we've discussed operations first, they can't be reviewed in isolation. Sellers need to look at it hand-in-hand with their brand offering. A good starting point is looking at the customer journey with fresh eyes. With a relatively captive audience during lockdowns, some customers naturally cared less about the user experience and more about getting the goods they needed. This environment no longer exists, so the aim needs to be to develop a user experience as good as, if not better, than the in-store experience.
In practice, this means recreating some of the advantages physical retailers have through intuitive functionality and simple processes. A clear example of this is in returns and exchanges. Many online sellers fall down because the customer service support around returns is slow or opaque - in some cases deliberately so in an attempt to minimise returns. However, this can be a false economy which ends up driving negative reviews and inflicting long term brand damage. Remember, the portion of your customer base that would naturally be more inclined to return to the High Street will do so at the sign of any significant pain point. Your priority is removing these reasons.
If you're struggling to determine where to begin - start with the data. How your customers reach your site, where they go, how long they spend on certain pages and when and how they convert are all important data points. Equally as informative, is where the majority of your bounce traffic is coming from, the profile of baskets are abandoned, places where the journey ends and, of course, the location and any demographic information of your new customers. Comparing all of this data to pre-pandemic times, may also give you insights into the makeup of your new customer base.
Invariably, data can raise just as many questions as it answers, so don't be afraid to go to the source - ask your customers (perhaps in exchange for discounts) questions that will help you renew and develop your brand.
Not only will analysing your data tell you areas you can improve, it will also help inform your future marketing spend. On this particular point, perhaps you didn't need to spend anything on marketing during the pandemic and were still massively successful. Unfortunately, this may not be the case for next year. Organic traffic has a ceiling for most brands, and the chances of you being able to continue your growth on the same trajectory without getting in front of many more people are probably quite low. Being willing to invest more in your marketing does not mean throwing cash around. Using your data shrewdly to determine the right channels and messages can help to ensure you get good ROI.     
If you're not already, it could also be worth taking note of the visual commerce trend - as more online traders ditch static product pictures in favour of multi-layered visuals supported with user generated content and augmented reality for a more powerful experience. Videos have also been proven to be particularly effective on retail sites. Of course, this may come at a cost in terms of outsourcing expertise, but it could pay dividends with benefits that include higher conversion rates and a richer data intel.
Remember not to lose sight of your biggest advantage over physical retailers - your ability to quickly modify and expand your brand range. Keeping abreast of economic, social and cultural trends can enable you to continually evolve and meet your customers expectations. If your data hasn't helped to provide a direction, experimentation may be the answer. Simply make your best guess as to which new products to offer and pilot them at a low level, analysing the results as you go. Do, however, be sure to not overplay this approach as some customers value consistency in the companies they buy from and an ever changing or massively expanded product line up can actually end up hurting and diluting your brand.
It may be natural at this point to think 'wow this is a lot to do'. In short, yes, there's always a lot of work involved in keeping a brand competitive. The trick is not to do everything at once. Planning how you modify and develop aspects of your offering in a sustainable and thoughtful way is a much more sensible approach. Invariably, if you're adjusting your systems and processes there will be bedding in time. Your priorities are not to bite off more than you can chew, rush into things, or damage your existing customer experience. Incrementalism and being willing to source outside support when necessary are absolutely key.
Finally, it might be that, even with a methodical strategy outlined, the work to build or redevelop your brand may seem simply too daunting, especially if you've hit your original commercial goals and business ambitions. There is absolutely no shame in getting out on top - in fact it's the preferred option. There are plenty of ways you can leave your business. The simplest way to do this is to partner with a specialist acquisition company who will help you explore your options and secure a lucrative exit.