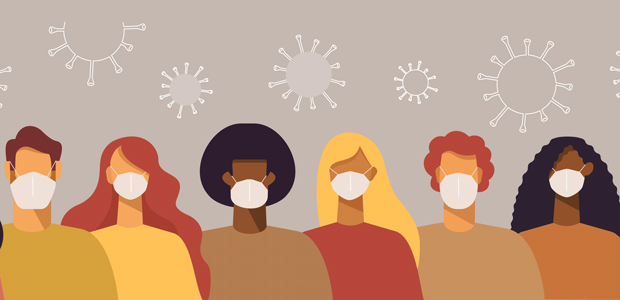 How a pandemic made us rethink the way we deal with death
Death. A big topic, and generally as much a part of the everyday news cycle as politics or celebrities. From natural disasters to major atrocities, the subject never really goes away. That being said, it feels quite different at the moment. With death tolls now a media centrepiece, it's playing a much bigger part in public conversation. At Farewill, where our 90-strong team of designers, engineers and psychologists are working to bring the death industry into the 21st century, we've noticed a real change in the way people are discussing and dealing with it.

 
More pragmatic, more personalised
Coronavirus has, obviously, affected every industry. It's forced many businesses to put things on hold, which is difficult but hopefully temporary. For some though, especially those in the travel and hospitality sectors, it's raised bigger questions about their role in our lives going forward. What's going to happen with restaurants? With hotels? With travel? At this stage, nobody knows.
It's been an unusual time in our industry too. People are being touched by death in ways they haven't before, and more than half of us are talking about it a lot*. We've seen more people making wills as a result, with younger people driving some of the demand. Year-on-year, for example, we've seen 25% more under 35s make wills using the Farewill platform.    
In our view, this is a healthy, sensible thing - not least because death is a huge financial event for the majority of people. Putting it plainly, planning for your death can save your loved ones' masses of trouble down the line.  
On top of this, people are thinking about their funerals differently too. At the height of the pandemic, there was confusion among local councils, traditional burials were banned in some places, and demand for simple cremations quadrupled. With this option (made popular by David Bowie) a private cremation takes place without a ceremony and ashes are returned to the family afterwards. Not only is this option cost effective - at £980 our service is just a fifth of the UK average funeral cost - it allows people to delay the main memorial service until social distancing is relaxed.
It's worth saying though that simple cremations were on the rise before all this started, and there's a reason for this. While traditional services can be rigid, with some things 'allowed' while others aren't, people can design something much more personal following a simple cremation. We've heard of customers ordering pizza for the send-off, wearing bright colours, and setting off fireworks in their gardens. In the same way weddings are becoming more unique, the same is happening with funerals. The possibilities are only going to grow. 
Adapting to keep up
Because customer behaviour is changing, providers have had to adapt to keep up. At Farewill, we've always focussed on innovation, so we've been well-placed to do this. Long-term, we want to make death easier for as many people as we can, and there's been lots of opportunity to deliver on this brand promise lately.
Firstly, when we saw a twelvefold increase in the number of NHS professionals making wills in March, we decided to make them free for all health and social care workers. Almost 10,000 people took us up on this offer in April, and we fast-tracked the process for people returning to the frontline. It was so nice to feel like we could give people peace of mind during an unbelievably challenging time. 
Secondly, we know there are some who aren't online, or aren't comfortable using the internet for legal services. These people couldn't make a will from home, but now they can do it over the phone. Our telephone wills service has proved massively popular and I'm proud that we were able to launch it so quickly.
While funeral directors and solicitors aren't known for their dynamism, it's been brilliant to see the beginnings of broader change. Whether that's offering funeral attendance over video conference, or other alternatives to the norm, providers are starting to move faster and put customers first. I'd absolutely love to see this continue. 
Campaigning for change
Beyond customer and provider behaviour, we need institutional change too. Regulation plays a huge role and we have to bring it up to date. When it comes to will writing, for example, legislation says that two independent parties have to witness the document in person for its contents to be legally valid. In lockdown, this was almost impossible. And in regular life, where we manage our finances, our health, and most of our lives online, the approach feels really old-fashioned.
To address this, we launched a campaign lobbying for an amendment in May. We're advocating for a 'dispensing power' - something that already exists in Australia - which gives courts the ability to determine what constitutes a will, where somebody wanted to make one but couldn't meet the formalities. We're calling for electronic documents to be included as part of this, meaning that digital text, such as an email or even a text message, could get formally recognised as a will. This is just more reflective of the way we live now. 
Either way, the momentum is great. Death has been swept under the carpet for far too long. This is understandable but ultimately benefits no-one. Coronavirus is accelerating change by forcing individuals, providers, and policy-makers to think harder. Together, we can continue to shift cultural response, disrupt an industry that's been left untouched, and make death - the most taboo of topics - easier for everyone, everywhere.