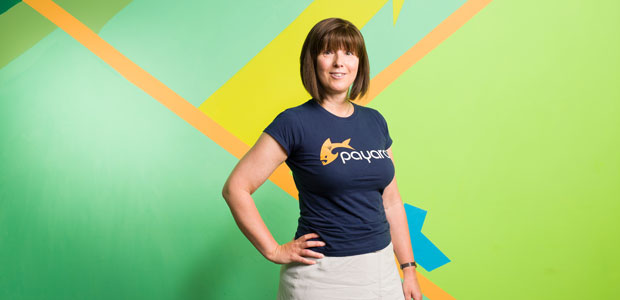 How one global tech firm has thrived throughout the pandemic
As society is beginning to adjust to a new 'normal', businesses across the country have been working hard to ensure they keep their services up and running and continue meeting their customers' needs throughout this uncertain time.
Payara Services is a Software as a Service (SaaS) company with its UK Headquarters located in Malvern, Worcestershire. Since its inception in 2017, the SME has remained a 'Remote First' organisation, with its 29 employees based in 14 different countries acting as one team globally.
HR Manager at Payara, Julia Millidge, shares how the business has coped amidst the height of the nationwide lockdown, and its plans for going back to work.
How has Payara's business model allowed you to carry on throughout lockdown?
"As a Remote First organisation, it was relatively easy for all our office-based staff to adapt to working at home, because we had the right technology and operational procedures already in place.
"Through functions such as online chat, MS Teams and company wikis, team members can communicate with both one another and clients on a daily basis and 'meet' virtually when required. Through digital project management tools, project deadlines are transparent and always exceeded."
Overall, what kind of impact has the pandemic had on the business?
"Although Payara has seen little negative effect on its business and operations throughout the COVID-19 outbreak to date, we are now focusing our efforts on ensuring our clients don't suffer in the long term.
"Our global customer base consists of organisations of all sizes, so we are having to closely monitor the effects of a possible recession and assess how we can mitigate redundancies or layoffs on our sales performance."
Have you seen much of a change in demand for your services?
"During the height of the lockdown, more people were working from home than ever before, customer service call centres were receiving their highest ever volume of calls and the entire country was opting to shop online, so it's no surprise that the digital world took a lot of slack.
"The increase in traffic on many online systems has meant that Payara has seen a clear rise in the demand for its software support services."
What actions have you taken to manage staff wellbeing?
"For us as a business, one of the most important factors during the pandemic has been to ensure that we support the mental health of our staff. To maintain wellbeing throughout this period, we have created an out-of-work hours social platform for colleagues to meet up and virtually 'hang out'.
"Going forward, we will continue to support this as a business culture and engagement activity as it has been such a success and really appreciated by staff."
What are your plans for bringing people back to work?
"We are currently taking the opportunity to update and reconfigure the office to make it a more flexible working space, whilst keeping in line with both government and HSE COVID-19 guidelines. We will be re-branding the office space as a 'Training Hub' initially, with plans for it to eventually act as a drop-in working zone for Flex workers."
Finally, what would you like to say to those who have supported you during these uncertain times?
"We're incredibly grateful to our clients and customers who have remained loyal to our brand, especially under these circumstances. Many of our customers need our products more than ever, as they are using them to build and/or support online services which are becoming the 'new normal'.
"Recent times have shown that we are an agile business that can adapt to new circumstances and opportunities quickly. Our workforce is amazing, and we are fully committed to not only making the business survive, but thrive, in adversity."