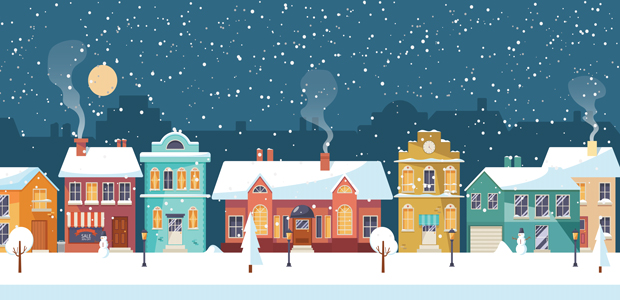 How must businesses adapt as the Christmas season approaches?
As the 2021 festive season fast approaches, many small businesses will be turning their heads towards planning, utilising and thriving during the Christmas period. 
If you're a small business owner, you'll already know how important this time is going to be, given the extreme pressures the last 12 months have had on both cash flow and customer appeal. Whilst there are never any guarantees of success, there are a number of things you can do to better prepare.
Start your preparations early
Whether you're marketing a product, solution or service it is important to get started early. Consumers are used to seeing advertisements and marketing from as early as September, so be prepared to put your plan into action as early as possible. 
According to Simply Business, small businesses earned over £2,000 less during the festive period last year than the year before it. The effects of COVID-19 on small businesses cannot be underestimated and having specialists to help take advantage of a less volatile market as early as possible is a wise strategy.
Get as seasonal as possible
In the spirit of starting early, it is imperative that you diversify your seasonal approach as much as possible. Seasonal deals and bundles should be at the forefront of your business plan, encouraging consumers to purchase products to maximise the Christmas feel.
You should start by offering pre-orders as a means of keeping up with the seasonal rush and maximising profits throughout the festive season. In addition to this, focusing on the family feel that will be focal to this christmas season is important, especially since last year's period was so difficult for so many families to get together.
Set aside budget
Up to 40% of an SMB's yearly turnover is achieved during the Christmas season. Maximising your ecommerce efforts is crucial to a strong festive period and as such, it's important that you set aside a strong budget.
Whether this is using a specialist freelancer to ramp up your SEO output in the build up to December 25th, producing targeted ads for your most popular products, or encouraging purchases by organising a website revamp ahead of the influx of online customers.
Have your customer optimisation in tip-top shape
Customers who buy from you during this period should not be one-offs. If your offering is strong enough, customers will be tempted to return and buy more products from you. However, to ensure that customers are satisfied and engaged, customer service and after-purchase methods are pivotal. 
Invest in making regular contact with customers through newsletters and loyalty programs. This will keep you top of mind with the consumer but also give them an incentive to return.
Implementing tech solutions such as chatbots, a phone hotline or whatsapp support to manage any customer queries could be a useful addition to your customer service armoury throughout the Christmas holidays. If you don't have experience in this, it may be an idea to supplement your team with a specialist who can address it.
Update your social presence
It's not news that social is now one of the most important frontiers for achieving a strong business performance. Whether you are offering a physical product, digital service or conceptual solution, ensuring that your social media profiles reflect your current status/personality as a business is a sure-fire way of attracting new customers and giving your business the best opportunity of utilising the festive period.
It is important for you to take stock of your business' position on both a physical and digital level in the run-up to Christmas. There is a real opportunity to bolster your customer relationships and profit margins - and to generally improve on what has been a torrid year for businesses of all sizes. 
To take advantage of an increased physical and digital footfall, then look to implement some of the above guidance to ensure you are in the best possible shape for the festive season. Be strategic, and leverage specialist skills and talent in order to bolster your offering during this period as a great way of getting ahead of the competition.