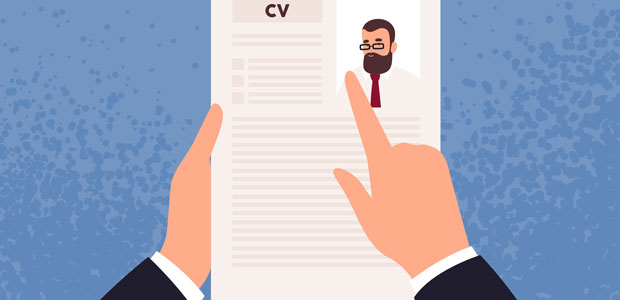 How to make your CV stand out when applying for jobs remotely
Applying for jobs, let alone during a pandemic, can be an extremely time-consuming and stressful job in itself. It's crucial to ensure that amongst a sea of other applicants, you tailor your CV for success - especially now that employers will likely be hiring remotely.
To get the best chance of securing a new position remotely, Will Capper, Co-founder of job search engine, DirectlyApply has put together 5 top tips for making your CV the best it can be.
Keep it brief
As employers are likely looking through piles of applications, they aren't going to have time to look through longer CVs, and if you've got some of your best points on the third page, they won't read that far.
Try to cut your CV back as far as possible, and then cut some more. Brevity won't just make your CV easier to read, it'll also put more focus on the points that you do include.
Cut out unrelated content
Similar to keeping it brief, cutting out anything that isn't immediately relevant will help direct your recruiter's focus. Not every achievement will contribute to the matter at hand - time spent running a book club at school won't be as impressive as managing a project from start to finish, and can easily distract from it.
Even some experience that might be related but which is out of date or less important can be worth cutting. Details of a job from ten years ago might not be valuable unless it displays a specific skill that you're trying to highlight in this application.
Customise for the job
It can be more time-consuming than simply keeping one CV for all applications, but creating a unique and tailored CV specifically for the job you're applying for can refine the story of what you're trying to say and whittle down anything that doesn't apply.
By telling a clear, individual story about how your experience will contribute to the role, you put yourself in a space where you're not only better suited to it, but you're also willing to put in the effort to get this position specifically.
Focus on results, not responsibilities
When writing your CV, it's easy to fall into writing about what you were required to do in a previous role and what it entailed. But while this can explain what you've been working on in the past, it doesn't give a sense of what you've actually accomplished.
Consider picking out a handful of your top achievements and listing them as the focus for previous positions rather than your day-to-day work. It can be more impressive and gives the interviewer more to talk about if you get to the next stage.
Cut out the jargon
Content isn't everything when it comes to CVs. The reader has to be able to actually read it! Make sure your tone of voice and use of any phrases don't limit your potential. Employers are likely to be scanning through tens or even hundreds of applications - CV's that aren't clear on which points to take away as headlines will lose their attention and interest immediately.
Use clear spacing, different font sizes, and even different colours to make the important parts stand out. Ensure you're cutting out jargon or phrases that may even set yourself gender bias expectations. If you can, going beyond just a standard Word document can also add flair that'll make your CV more memorable.