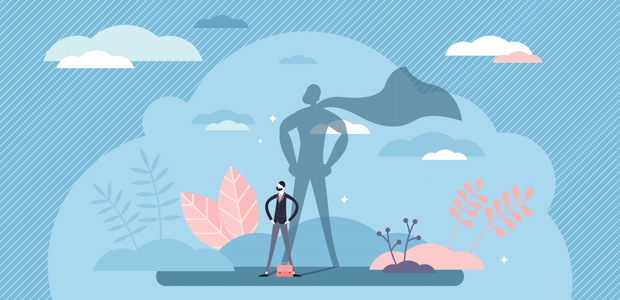 How to maintain customer confidence during times of uncertainty
Over the past few months, the world of business has been turned upside down due to COVID-19. During such unprecedented times, maintaining customer confidence and loyalty is a key focus for companies. The way in which businesses manage its customers throughout uncertain times is often the difference between losing or retaining clients, and ultimately business survival.
A recent report by McKinsey and Company highlights that in times of crisis, a customer's relationship with a company can trigger an immediate and long lasting effect on their sense of trust and loyalty. With this being said, the way in which a company reacts during this time will impact both its image and reputation for the long term.
Clear communication
In today's competitive marketplace, it is crucial that businesses remain transparent with its stakeholders, employees and customers. Communication is key and this has become even more prevalent around the coronavirus pandemic. Whether a business is in communication via email, phone, newsletter or even over social media, staying in contact and providing updates to its customers is really important.
Prior to COVID-19, a major aspect of communication was hosting meetings face-to-face with customers. Although this is not an option for the time being, businesses should be looking at how to keep in touch with its stakeholders effectively whilst working remotely - this could be via Zoom or another virtual meeting platform. These collaborative approaches can boost communication, improve the quality of customer service and create agile processes in order to build stronger relationships.
Consistent values
It's often in times of crisis, where companies are forced to make difficult decisions, that business values are truly tested. Despite disruption, it is vital for organisations to continue delivering its service whilst also showing customers that its values remain consistent. Some businesses have struggled to do this over the past few months, but this is essential to promoting business growth and success for both now and the long term.
The actions businesses take during times of crisis can not only help build trust but also strengthen company values. By bringing its values to life, companies are demonstrating their commitment to various stakeholders and reminding its customers why they chose them and decided to invest in its values. Although times of uncertainty are never welcomed, it is an opportunity for business leaders to evaluate exactly how their values are portrayed to others and make any changes if needed, to ensure customers are engaged.
Future planning
The global pandemic has highlighted just how important it is to have a contingency plan in place. It is vital for businesses to have a clear strategy to ensure they are prepared if they were to experience uncertainty further down the road. Businesses have discovered that they need to remain resilient and flexible to adapt to the new normal. By taking note of the lessons that they have learnt over the past few months, they will be able to establish post-COVID-19 business plans.
Setting a timeline to re-evaluate how the business is performing during a period of uncertainty is a great way to test and refine the plans on a regular basis, and educate employees to inform them of their roles and responsibilities. Companies can also consider communicating this to customers so they feel like they are being listened to, whilst showing them that the business is doing as much as they can to navigate the business uncertainty. Ultimately, this positions the business in a good light and highlights that it is not shying away from the issues they are being faced with.
Whilst putting customers first is vital, it is important not to forget the employees. During this time, businesses should be considering spending time upskilling its workforce, in order to bounce back even stronger. Research in PwC's 21st Annual Global CEO Survey highlights that a staggering 80% of CEOs worry that their business is not equipped with the skills for the future. Regular training within the workplace can encourage employees to develop skills, while being able to offer the best service to their customers. With this being said, businesses need to ensure its employees are equipped with the skills and behaviours to deliver on the company values.
As we all adjust to this new normal, businesses will need to ensure they are communicating with customers regularly, practising its values and planning for the future. By doing this, customer needs can be met and trust can be built in the long term. Customer confidence is going to be key in the future of many businesses and the driving force for business success and growth.