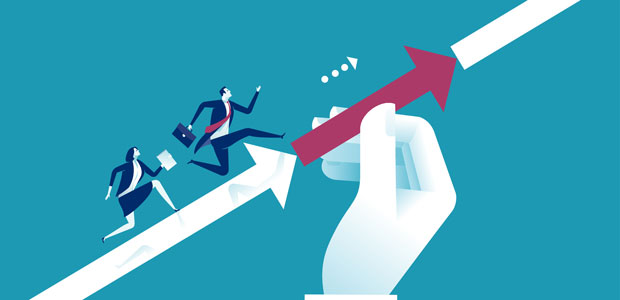 How to launch a business during a pandemic designed to support other businesses
Pandemic is a relatively new word to most of us. Not that we do not fully understand what it means, more that we had little use for it before March this year.
As COVID-19 ripped through the world's health and economies, the UK has seen a record number of new business ideas starting to come to life and a huge chunk of those by aspiring entrepreneurs that  had sadly lost their jobs due to the tsunami of redundancies sweeping the nation.
Over 700,000 had lost their jobs by September, and that continues to rise. More than 85,000 businesses took their products online and created an e-commerce offering and will not be switching  back any time soon.
A passion or a pastime can quite often be a business hiding in plain sight.
This pandemic is as good a time as any to launch a business of any nature because its unprecedented.
Food Prep, Online Stores, Fashion Brands, every kind of tech imaginable, are queuing up at Companies House to register their futures, rather than go back  to the wilderness of the job search, where the ratio of Vacancy to Candidate will make you feel nauseous.
The three main questions you should consider before launching your business are:
Where is the gap for your new company?

How can it support others?

What do you have to do make it happen?
These should be the very first questions you ask yourself. If you don't, you risk being lost among the crowd of startups jostling for attention from the work from home army.
Of course, there are key factors to consider with any business launch, such as Branding, USP's, target audience, marketing and calls to action. But giving back needs to be high on your list of priorities. If you can support your peers, customers and even your competitors while propelling your business along in a time when we all need a helping hand, then you will get that back by the bucket load.
A new normal does not have to only consist of a face mask and fist bumps, it can also mean how we operate as humans, and how we implement our new outlook for life into our business.
Of course, make those charitable donations if you want to, but support this by looking at how your business can not just support, but elevate others.
For example, a collaboration between two brands will often elevate both, but those brands are often aligned already and share a common interest or audience.
Look at your desired target audience, then look again who you think may NOT need what you offer. That is where you will find your gap and that is where you will find your niche.
Every business owner will be looking at their suppliers and re-negotiating terms right now and looking for new ways to streamline and save. That is your opportunity to be the human behind what you do, rather than the KPI blocking your view.
By showcasing the value in your proposition and your willingness to step out of the transactional, you will find business in places you wouldn't have expected to.
Support will become sales, but it must be sincere support that makes you, and your team, shine.
Pandemic or no pandemic, the new business normal must be human first and sales?  last, with a lot of value in between.
We have not been here before, and nor do we wish to make this an annual pilgrimage.
But what we do know for certain is that we are all in this together.