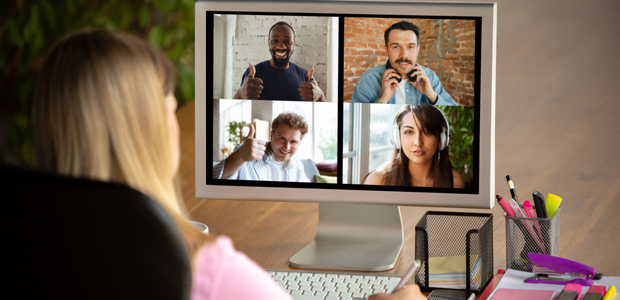 How the future of work is changing
In April 2020, the UK Office for National Statistics (ONS) revealed that 49.2% of adults in employment were working from home because of social distancing measures introduced following the COVID-19 pandemic. With remote working now a necessity for many, companies can adapt by staying on top of the latest trends. Here, Ashmita Das, CEO of Kolabtree, the freelance platform for scientists, discusses some of the trends in remote working.
Remote working has gradually evolved over the years and the pandemic is the latest in a long line of developments. As more people work from home on a regular basis, many businesses are now realising that the future of working is remote and are making the necessary adjustments to accommodate this.
For example, Microsoft recently announced that it would allow most of its employees to work from home indefinitely once the COVID-19 pandemic is over.
Rise of gig platforms
One of the biggest drivers in remote working has been the rise in gig platforms, which allow employees to oversee their own schedules and control how much work they do. The gig economy is not a new phenomenon and companies like Uber, Deliveroo and even Amazon have championed this model for years.
Similarly, in the 1990s the knowledge economy allowed science and technology companies to tap into networks of experts when they required specialist skills. If a challenge required a science or academic-based solution, such as tackling climate change, smaller companies could simply recruit this knowledge on demand. Unlike the growing generation of remote employees that work for a company, many of these specialists in the expert economy are freelance or self-employed.
Following the pandemic, more businesses than ever are cash conscious. Gig platforms will allow companies stick to their budgets by accessing freelance remote consultants, rather than having large in-house Research and Development (R&D) teams on the payroll.
Improved digitisation
At the start of stricter global lockdown measures in March 2020, Microsoft reported that over 44 million people were using its Teams platform daily and by the following month this had grown to more than 75 million.
Over time, digitisation and improved video and audio technologies have made it easier for people to work and communicate from separate locations. Streaming and video conferencing are more sophisticated and have become vital for many businesses.
With video conferencing, employees can dial each other into meetings with ease while overcoming travel restrictions. Many companies rushed to put virtual platforms in place at the start of lockdown, and their flexibility means that many will keep using them once social restrictions are eased. This could permanently remove barriers such as and help companies boost productivity and employee happiness.
Change in DNA
The onset of the pandemic has forced business owners to rethink their attitudes towards remote and home working. Previously, many companies believed that there always needed to be someone in the office and on site. Due to social distancing measures, most organisations have had to adopt processes that allow employees to work from separate locations. As well as using video conferencing, this has meant adjusting Human Resources (HR) and recruitment policies.
The pandemic has removed a natural barrier in the mindset of businessowners and the rise of a liquid workforce is encouraging businesses to find alternative ways to get the resources they need. Kolabtree is an entirely remote business and our team is distributed across several time zones. We collaborate with each other daily and our model encourages problem-solving as people take charge of their own schedules. This is the future of working, and it will be particularly exciting for younger generations as it continues to evolve.
With nearly half of the UK's workforce now working remotely or from home, it pays for businesses to stay on top of the latest trends in remote working, especially as many are considering this model as a permanent solution.