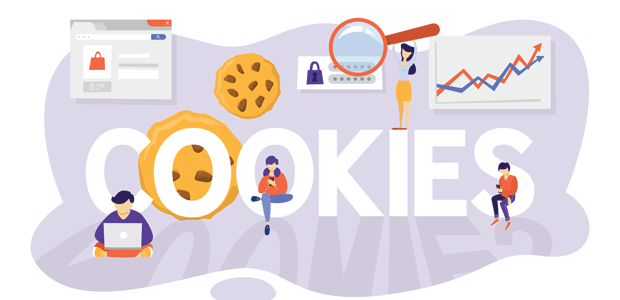 How can enterprises survive without cookies? This startup knows the answer
Today, digital marketers are facing huge challenges, and not only from current cookie tracking restrictions.
In addition to this are the difficulties to track complex customer journeys across various browsers and different devices. And these interactions can all occur at different times. After all, not every user moves seamlessly from casual searching to purchasing in one online session.
However, solutions are available - the SegmentStream Conversion Modelling Platform has been developed for marketers who don't trust their marketing attribution and want to maximise the returns of their online ad spend in today's cookie-less world.
Challenges of modern marketing measurement
Marketing mostly relies heavily on Google and Facebook Ads which both run on Smart Bidding algorithms. Let's say that they drive thousands of visitors to your website. Of all those potential leads, only a small percentage will actually ever convert.
Conversions data about these few customer's interactions would be collected. Based on these data, ad platforms determine the effectiveness of your digital marketing campaigns.

And herein lies the problem. The data is coming only from those customers who directly convert within the same cookie. But what about all the others, who, for example, saw your ad, maybe also discovered something on a cross-channel campaign, and then finally came directly to your website after a week of thinking? 
Or how about the customer who came across your website from a Google Ad during the day on their office PC, but then picked up their online journey later the next day at home, from their mobile?
Cookies are designed to track your browsing across the internet and allow advertisers and others to follow you as you browse their adverts across various websites. However, if the customer journey gets complicated in any way as described above, current tracking solutions will lose the trail somewhere along the line and be unable to join the dots later on.
Essentially, the longer and more complex the buyer journey, and the more restricted cookie functions become, the less the analytics tools are able to track properly.
When a customer journey has begun in one cookie and ended in another, then important data from the upper funnel of your marketing campaigns is not correctly attributed to the sale. Conversely, too much weighting is given to the lower funnel campaigns, with all the credit given to the final touchpoint that was right before the conversion happened.
This makes it impossible for you to create a balanced approach to your marketing mix and extract maximum RoAS.
In a world without cookies, most ad platforms do not get enough data for Smart Bidding optimisation strategies to work with any great efficiency or accuracy.
As a result of this, a new approach to measuring marketing results and optimising performance campaigns had to be found, which was Conversion Modelling.
Saving marketers from cookieless future with Conversion Modelling
Conversion Modelling Platform is a tool for marketing measurement that totally changes the game when tracking is limited and cookies expire shortly due to browser restrictions. It was built by SegmentStream — a startup that first emerged back in 2018. When 3 co-founders brought united their backgrounds in marketing, software architecture, digital advertising, and analytics.
The founders understood several key aspects of modern marketing. First - millions are spent annually on online advertising, with a very large chunk of that on Google Ads and Facebook Ads. Second – there was no modern, efficient data-driven way to make the budget allocation decisions. The solutions that were available were outdated and no longer worked, due to cookie restrictions and the aforementioned complex customer journeys. 
In other words, advertisers were relying on gut feelings, and sometimes just a healthy dose of good luck, to help them get beneficial results from their targeted advertising.
SegmentStream Conversion Modelling Platform was built in 2020 as a modern solution to all marketing measurement problems and with potential to replace outdated attribution and measurement tools that can no longer survive in a cookie-less world.
That same year, they raised $120k in pre-seed money, with the Untitled Ventures and support from TechStars Berlin. By January 2022, they had closed their first $2.7M seed round investment from a range of investors, led by Fort Ross Ventures, OKS Group, and angel investor Liad Agmon, Ragnar Sass, Martin Henk, and Martin Tajur
Today, they are a Google Cloud and Google Marketing Platform partner, have been invited to the Facebook Business Accelerator program and have since become a Meta Business Partner.
SegmentStream is now an even stronger team, consisting of 30 people spread across six countries.
How Conversion Modelling is different
Conversion Modelling Platform uses Machine Learning to attribute value to every interaction a customer has on their journey.
It does this by creating Modelled Conversions for each session that has value at every stage of the marketing funnel.
Conversion Modelling evaluates every website visit, predicting a probability-to-convert value for each session. Each click gets the value it deserves by creating Modelled Conversions for sessions where the probability to convert was sufficient. Then these Modelled conversions are fed directly into the ad platform's Smart Bidding campaigns, increasing their accuracy and ROI.
SegmentStream Conversion Modelling Platform is a next-generation solution to outdated attribution and conversion tracking tools that are no longer suitable for cross-device and cross-browser customer journeys, and modern cookie restrictions.
Your Google and Facebook Ad campaigns rely heavily on conversion signals for efficient Smart Bidding optimisation. Unlock the full potential of your campaigns by leveraging the power of the SegmentStream Conversion Modelling Platform, allocate your marketing budget truly efficiently, and maximise your RoAS.
How Conversion Modelling will revolutionise your marketing
There's no getting away from the fact that the future ahead is an unpredictable one. 
Regardless of the economy, you operate in, there are marketing challenges to face today and fresh ones just around the corner. 
During times like these, when financial forecasts are bleak, it is marketing budgets that are usually the first to be slashed, and this makes maximising your RoAS even more vital.
Tools like SegmentStream, which are designed specifically to maximise the impact of your marketing budget in an intelligent, data-driven manner, remove the risks normally associated with ad spending and Smart Bidding.
They make wringing every single opportunity out of your marketing a possibility - something that can make the difference between weathering the storm and not seeing it through to the other side.
It allows you to face what is – potentially – an uncertain future with confidence, knowing that your ad efficiency is at its best, and your returns are grounded in data, and not just hope and wishful thinking.