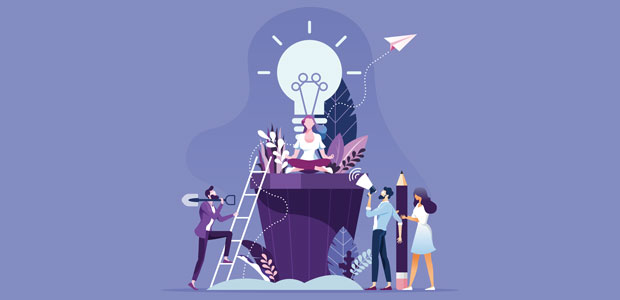 How Can Businesses Use CRO to Understand Changing Customer Demands?
The business landscape has transformed like never before in just a matter of months. I've seen first-hand how the current climate has impacted global enterprises. As business leaders, we need to instil trust within our teams while also having a clear strategy on how to navigate these challenging times.
As more businesses have focused on their efforts with engaging customers across their online platforms, it's never been more critical to make sure that your company's website is performing well, driving traffic and ultimately converting users into customers.
For many years businesses have worked tirelessly to create and refine their digital platforms; developing insightful and user-friendly websites aimed at attracting traffic in the hopes that those users will convert. However a staggering 63% of companies are lacking a structured Conversion Rate Optimisation (CRO) approach meaning that you could have the best website in the world but without knowing how users interact with it, how can you guarantee visitors convert to customers?
CRO is the process in which you look to increase the number of visitors to your website that are converting into actual customers. Without clear objectives and KPIs, as well as an effective CRO strategy in place, it can be hard for those businesses to understand what is happening to their website. Conversions can take place at any page on your website - homepage, blog or specific landing pages - therefore businesses need to ensure that their websites are optimised and designed to convert visitors into customers.
CRO enables businesses to understand why one option may convert better than another, while tracking determines where customer conversions took place and gain a better understanding of the overall journey. However, during these unprecedented times, users' online behaviours have changed. For example, recent data from Google outlined ways in which search behaviour has changed during the crisis; noting a spike in audiences searching for activities that can help with boredom and ease anxiety with more users searching for things such as puzzles or relaxation methods. With that said, these changes to users behaviours also impact the conversion journey and the way the user responds to them - something to consider.
By taking into account the above points, businesses can ensure they are better prepared. Let's take a look at some ways companies can improve their CRO strategy.
Data-driven
With everyone trying to adapt to the new normal, conversions have become increasingly more important with a more substantial requirement for businesses to get it right.
Data is just one tool that we can use to help review a business's website. It is an effective and non-biased way of looking into precisely what is happening on your website. Companies can use data to look at specific figures regarding page views, traffic numbers and goal completions, which can offer insights into how your target audience is responding to and behaving on your website. Ultimately, data provides specific facts which can help businesses decide what to test to achieve the best conversion rate.
We can utilise several different tools for data collection, including Google Analytics and HotJar. Google Analytics can find which pages on a website perform the best and accurately pinpoint where the user loses interest, whereas heat mapping tools like HotJar can record sessions. HotJar allows you to explore user journeys and recognise any issues that need addressing.
Additionally, heat mapping tools can highlight any changes and what has been useful or not - by analysing the number of clicks to pages on websites. By implementing these data tools, both startups and more established businesses can gain an in-depth understanding of their customers' needs and demands, while improving conversion rates.
Combining user research
Combining user research with data allows businesses to understand why users are behaving the way they are, which is crucial to improving conversion journeys. User research will enable patterns to be identified and provide a deeper understanding of an audience.
Quantitative research methods such as questionnaires allow for a large volume of respondents, while qualitative research methods such as phone interviews will enable you to delve deeper into each respondent. Phone interviews are great if you want to explore the answers from a respondent and discover specific needs and requirements.
The next stage is to test critical findings from both the data and user research - a vital part of CRO. By acknowledging the user's needs, businesses can make changes and can measure the impact and the effectiveness of them. Split testing is an example of how to do this; by splitting two pages and testing them against each other, you can see which one performs the best. Having access to this information enables you to make changes to several aspects of a webpage, such as a layout, different messages, colours and more. Through the combination of data and user research, businesses can improve the quality and quantity of conversions, while optimising the user's journey.
During these times, businesses need to understand how the customer journey may have changed and therefore recognise the importance of reacting quickly to customer behaviours. While some companies outsource their CRO, internal teams must still have some understanding of the benefits of CRO, enabling them to also react quickly to changing customer behaviours. Once things return to some form of normality and demand increases, businesses can be in the best possible position to convert website visitors into customers.