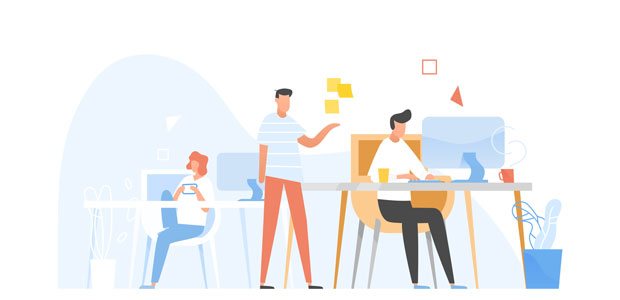 How to build a tech startup without writing a line of code
For years now, there has been a huge demand for developers, all with different skillsets, from coding specialisations to full-stack backgrounds. And this is unsurprising, as until recently, many startup accelerators and incubators were hesitant to accept companies without technical co-founders or a built MVP.
In most cases, somebody technical was required to create such a product, costing company founders thousands of their precious resource.
With the demand for software developers high, fledgling companies with smaller budgets might not quite be able to secure this technical backing. Inevitably, this has been an obstacle for many budding entrepreneurs in the past, as without sound technical support, it simply wasn't possible to get big ideas off the ground.
What are no/low-code development platforms?
But this is where No/low-Code Development Platforms (NCDP) come in. Over the past few years, particularly with enterprise-sized businesses and startups requiring rapid prototyping, the movement has been gaining traction due to the low learning curve of NCDPs.
Put simply, no-code development platforms enable both developers and non-developers alike to build application software quickly by using point and click user interfaces and configuration, rather than computer coding. By using NCDPs, businesses can create back office, web and mobile applications with minimal fuss, and without writing a single line of code.
These platforms also encourage the entire digital transformation process, making it possible for burgeoning startups to implement agile development strategies - and quick.
Looking to NCDPs for a leaner product development
Naturally, the true value of such software lies in the fact that it allows founders a greater deal of autonomy in the creation of their product, allowing them to manage, curate and update their offering.
For example, if small tweaks are required in the backend, or it seems feasible to add an entirely new feature altogether, non-technical founders won't be barred off from the creation process and will be able to quickly build these features themselves.
As a result, entrepreneurs will naturally be better-informed about both the inner workings of their applications and the development process itself. This means that they will be in a position to streamline the development process and build new products better than ever before. With this sort of rapid prototyping, in the future, it will be possible for founders to develop solutions to problems in days and perhaps even hours with the right know-how.
As NCDPs allow businesses to develop their own applications without having to dedicate a large portion of their budget to software development and hiring skilled programmers, founders will have a greater deal of flexibility when it comes to tailoring their applications. With minimal costs in development, startup founders with scant budgets will be able to pursue a variety of different ideas at a rapid pace in order to see which works best for their business, before concluding on the finished product.
Although no-code platforms will never replace the need for a skilled programmer and co-founders should still strive to learn a programming language alongside them, NCDPs do offer a helping hand to businesses in their ideation phase.
Ultimately, by leveraging NCDPs, it will be possible for a whole new breed of self-sufficient entrepreneurs without technical backgrounds to take their first steps into programming - and perhaps more importantly, take their business to the next level.