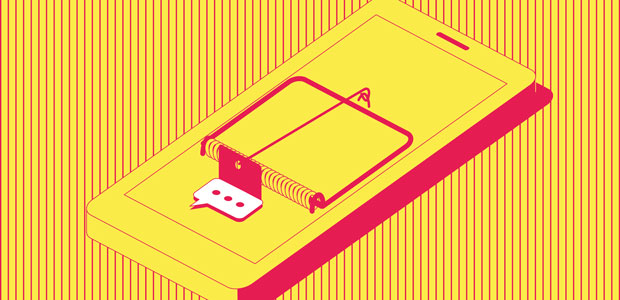 Hope for the nomophobes
Has our love affair with our phones reached obsession? Maybe it's time to get some space and find a new phone/life balance with SPACE app.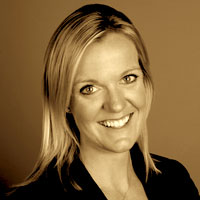 Do you find yourself spending more time on your smartphone than you used to? Do you find yourself mindlessly passing time by staring at a screen even though there might be more productive things to do? Do you find yourself spending more time texting, tweeting, or emailing as opposed to talking to people in real life?
If you answered yes to all the questions above then you certainly aren't alone. According to research from mobile phone price comparison site, bankmycell, the average smartphone user checks their device 47 times a day and 85% of smartphone users will check their device while speaking with friends and family.
The official name for smartphone addiction is nomophobia which is defined as the irrational fear of being without or unable to use your smartphone. But smartphones as we know them have been around since the iPhone was produced by Apple in 2007, D so why the sudden increase in smartphone addiction? With each new smartphone release comes a range of new features including easier access to the internet, social networking sites, apps, video and music. The nature of the content has evolved over the years and manufacturers have learnt how to create and feed our need for interaction.
However, Georgie Powell, Co-Founder and CEO of SPACE has created a solution to help you find your healthy phone/life balance. When Powell became a new mum in 2016 she experienced a wakeup call and began to reflect on her own phone habits. She explained: "I started to notice the emotional triggers that were driving me to my phone, and I knew once I understood these then my habits would be easier to change."
It was then that Powell found Breakfree, one of the original and leading phone addiction apps run by Nupur and Mrigaen Kapadia based in India. The team worked together to overhaul Breakfree – and so SPACE was born.
The idea of the SPACE app isn't to avoid using technology altogether because Powell realised this isn't realistic. However, it's about gaining control of how and when we use our devices. As Powell discovered first hand, it isn't an easy task to break bad habits and it takes more time than people realise. That's where the SPACE app comes in, to help its users think about how they use their GEORGIE POWELL , CO- FOUNDER & CEO phone and how it affects their life.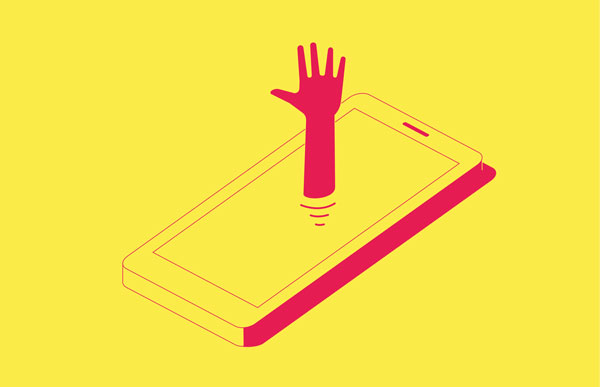 HOW IT WORKS
Users are urged to participate in a personality test when they download the app. Powell explained how she believes: "Habits form partly as a response to an emotional need. Our phone habits are no different. You might reach for your phone to feel excited, loved, needed, supported or even included. Once we identify what emotions are driving us to pick up our phone it becomes easier to be aware of those feelings, to stay in check with our behaviour and to shift our habits." That's why SPACE has created four categories of a phone user. As people use their phone for many different things, the app is urging people to recognise what their digital downfall is.
In the latest version of the app, SPACE launched an eight day course designed to give the users more information about why we as a society have this addictive relationship with our devices, and why they are designed to keep us hooked.
The app, which is available on IOS, Android and Chrome, allows users to set goals and track daily progress to manage their habits, compare digital behaviour with friends and family or even different groups across the world. Users can also use the toolkit to keep on track of achievements and break free from their devices. SPACE keeps users informed and inspired by its research, tips and motivational quotes.
A PHONE/LIFE BALANCE
Powell told me how SPACE decided to create SPACE@ because she saw that all of the problems associated with technology can't just be solved through technology. However, they can be helped through a series of real world experiences. In January, SPACE will be launching its first web group session with no more than ten people, to learn more about the science behind relationships with our phones, why our habits are so hard to break, and what you can do about it.
SPACE has recently connected with a retreat destination in France called La Jugie which is where SPACE will hold week-long retreats to help users live in the present again. Powell explained: "The retreats aren't meant to act as a digital detox because we don't think this actually leads to any behavioural change. But more of a digital wellness retreat where people get to think more critically about how they have become dependent on their devices and how that might be negatively impacting their lives."
FUNDING PROCESS
So far, SPACE has been completely bootstrap funded with the exception of a small pre-seed round from family and friends at the beginning. The app is free to download but as the company decided it wouldn't allow advertising (as it believes it contributes to the attention drain of users and digital clutter,) they have to make money somehow. That's why SPACE Pro has been created. It is a bundle of tools and features which go one step further to help you find your phone/life balance.
"With hindsight I wish we had started raising funding earlier as this would have really helped us. However, the decisions you make at the time are normally dependant on what's currently going on in your life," Powell told me.
SCREEN TIME TOOLS
"Last year was the year that digital wellbeing really hit like a tidal wave. SPACE very quickly moved into a competitive market with Apple and Google both releasing new screen time tools. This made SPACE realise that it needed to move away from the core measurement aspects as that was what our competitors were focussing on. SPACE is focussed on personalised behaviour change," Powell continued.
A few of the different ways that the SPACE app differs from other screen time tools is that is has to be installed intentionally by users, it offers content to help educate about digital habits, it shares anonymised data back and users can compare usage across different platforms.
So as somebody who unlocks their phone 50 times a day, even if I don't have any notifications, I'm going to be making a conscious effort to find my phone/ life balance and live in the real world by downloading SPACE and maybe even get it down to 49 unlocks a day!