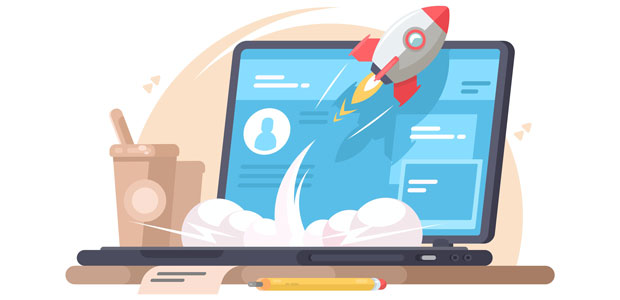 Home truths about striking out on your own
It's often claimed that there's never a better time to start a business than in a crisis. The adage 'from crisis comes opportunity' has been rolled out constantly over the past year, replayed in countless articles from the New York Times to the BBC.
And yet, while it's true that General Motors, Burger King, CNN, Uber and Airbnb were formed during economic downturns, it's improbable any of the UK's five million unemployed are about to build the next Uber.
What the adage really means in today's society is that if you're a London-based software developer from a comfortable background, this may well be a great time to start a business. But in most parts of the UK, striking out on your own has never been more challenging.
Earning a decent living
When we talk about starting a business, it's important to distinguish between the tiny number of 'entrepreneurs' genuinely aiming to become the next tech unicorn, and the vast majority - the tradespeople, tutors, taxi drivers and personal trainers - who are simply looking to earn a living and support their families.
This London-centric fetishisation of entrepreneurialism is illusory. Three quarters of all UK businesses in the private sector are solo self-employed professionals who typically earn less than employees and bring in median real earnings that are 13% below their pre-financial crisis levels.
With a quarter of newly solo self-employed workers registering this status after being unemployed, it's also clear that many people currently striking out on their own are doing so due to the lack of a viable alternative.
Why are the solo self-employed being marginalised?
The pandemic has hurt businesses of all shapes and sizes, but for the solo self-employed, this long-term depression in their earnings points to deeper-rooted challenges.
Ultimately, it is becoming difficult for these professionals, many of whom rely on local, community-driven custom, to survive in an increasingly digital economy. In an economy in which customers prioritise ease and convenience - the next available cleaner or gardener, or the cheapest option on the aggregation site - rather than a trusted, personal contact.
Joining the aggregators means forgoing part of every fee and accepting that the aggregator will 'own' the customer relationship. The alternative is to spend more on Google and social media advertising, even though most solo self-employed professionals are experts in a particular skill or trade, rather than the opaque worlds of SEO and programmatic advertising.
Then there's the issue that many of the support services they rely upon, from supply chain services to professional services, simply weren't designed to cater to their needs.
Add all this up, and it's easy to see why organisations such as the Nuffield Foundation are concerned about the extent to which the solo self-employed are being disadvantaged in the labour market. For these professionals, it's hard to claim that the current crisis is creating meaningful opportunity.
The fightback must start with payments
Addressing these challenges and making it easier for solo self-employed professionals to achieve the earnings they deserve will involve a range of measures - from more effective Government protections to the post-COVID reopening (and rebuilding) of UK community life.
But there's one issue that can and must be remedied in the near-term, and that's payments. Our society is accelerating away from cash and towards digital payment services that almost invariably charge business owners 1-3% in transaction fees.
Unless they can persuade customers to take the time to make fiddly bank transfers, this means self-employed professionals lose money on every single transaction received. And unlike their larger counterparts, there is absolutely no hope of negotiating a better rate.
What cash provided to these workers was certainty - the guarantee of an on-the-spot payment in full. Without this, more customer payments are being made long after the work is completed. It's no surprise that our research shows that one in two self-employed professionals are now struggling with overdue payments. More than half of these workers earn less than £300 a week, so even the slightest payment delays can create serious cashflow issues.
As the UK looks to reopen in the months ahead, we need to dispel the myths about starting a business and stop elevating London tech entrepreneurs to godlike status. Instead, we must focus on what's happening on the ground, where millions of hard-working, skilled people are attempting to strike out on their own amidst incredibly tough circumstances.
We can't afford to let the odds remain so heavily stacked against these tireless professionals as they bid to secure their livelihoods. We need to lighten the load, and this starts with providing payments technology better suited to their day-to-day business needs and, crucially, payments technology that ensures they'll get paid, in full and on time, every time.