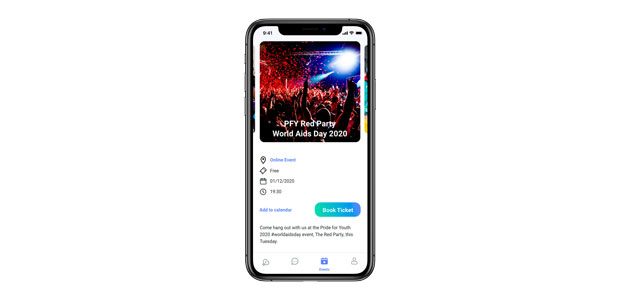 HIV social networking app raises £260K to drive growth
Positive Plus One, a social networking app, has announced that a total of £260,000 has been raised to add the next level of functionality into the specialist platform for the international HIV community.
Positive Plus One launched in July 2020 and aims to reach over 30,000 members by March 2021. The new functionality will launch in February 2021 and will be included within their paid subscription service for users and the option to offer advertisers in-app advertising.
The £260,000 fundraise was driven by Angel Investors who include entrepreneurs and App development industry experts from the UK and the United States.
Steven Latham, Co-founder commented: "The first 6 months since launch have been really exciting; we've encouraged member feedback and used that to refine the app, something we're doing with regular updates. This investment will offer the HIV community greater benefits and further enhance the user experience."
Christian Mercer, Founder of Positive Plus One commented: "Positive Plus One is quickly becoming one of the leading social networking apps for people living with HIV. Growth has been driven through community endorsement and recommendations. This investment will turbo-charge our growth as we go into 2021."
According to UNAIDS:
Over 38 million people globally are living with HIV in 2019

26 million people globally were accessing antiretroviral therapy for HIV as of the end of June 2020

On average, 1.7 million people become newly infected with HIV each year

81% of all people living with HIV knew their HIV status

75.7 million people globally have become infected with HIV since the start of the epidemic (end 2019)
We spoke to the company in a recent interview, you can read it here for more.