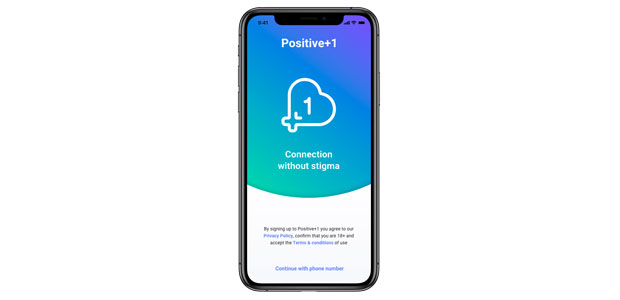 Positive Plus One: The social app for the HIV community
Positive Plus One is a free app for the HIV community. It connects members locally and globally, providing a safe and secure environment for support, friendship and connection. Startups Magazine spoke to Christian Mercer, Founder and CEO of Positive Plus One to find out more.
Where did the idea come from?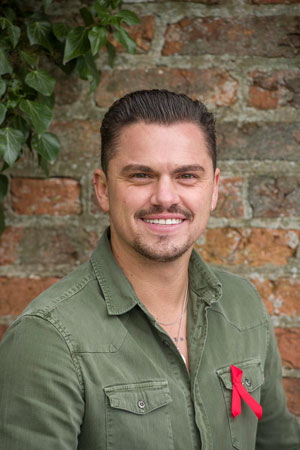 A friend of mine disclosed to me that they were living with HIV. As you do with anyone or any friend who is in need, you reach out to see how you can help them. I didn't know anything about HIV, but I just said: "how can I help?". They had started taking medication and were receiving support from a local charity, but the main thing that they said as a young person was "how do I meet somebody?". For about three weeks I went away and looked online and I tried to find resources that could help. I spoke to a couple of charities on the phone and I asked if there were solutions available. They said a lot of people meet in our support group meetings but that's only accessible to certain people and not everybody works that well face-to-face.
Then, it just clicked! Dating apps like Tinder had been around for a short while and were doing extremely well, and I just thought that's it. I wanted to create something which allowed dating with a moral compass. So yeah, that's kind of where we got too...
WHAT TECHNOLOGY IS INVOLVED?
Imagine blending a social network with dating aspects and elements. So whether you're there to find a romantic connection or friendship, the app caters for both. Technology-wise, we've blended elements of Facebook and Hinge.
HOW MANY ARE ON YOUR TEAM?
There's five of us, including myself.
WHAT IS THE MAIN GOAL?
To create a safe and secure space for the HIV community to connect on, The "go-to" place.
WHAT MAKES YOUR BUSINESS DIFFERENT FROM OTHERS?
A lot of things! We are catering for the HIV community which makes us stand out. There aren't many, if any platforms, that do genuinely cater to our audience. The fact that we are a blend of social and dating is what makes us different. Also, in our business model, we actively donate and give back to the charities that support and service this community.
HOW HAVE YOU FOUND FUNDING?
Hard! You have to knock down the door of every avenue. You have to explore every option, you have to do your due diligence and persevere. You have to understand what motivates people and what's in it for them.
Once you have ticked all of those boxes and you feel like you have something that can fit all of those desires, only then might you have the option to gain funding from those people. It's a numbers game.
WHAT HAVE SOME OF THE BIGGEST CHALLENGES BEEN SO FAR?
Funding was difficult. Something that I self admittedly thought was going to be easy. I thought because I had a great product as well as a good team behind me and because of the timing - all of those above I thought would make it easy. It was none of those things and it was really tough - making it a massive challenge.
COVID-19 added a lot of challenges and additions to our timelines. And of course, there have been a few technical challenges that we have had to overcome.
You've got to mitigate as many risks as possible.
HOW HAS YOUR BUSINESS MANAGED OR ADAPTED DURING COVID?​
Patience. You have to empathise with other peoples' and companies' situations. You have to be patient but you have to be persistent on your mission. There are times where you need to be soft but then you need to be full pedal to the metal.
WHAT SORT OF EFFECTS HAS THE PANDEMIC HAD ON YOUR INDUSTRY?
In my industry, including both social networks and dating, it has had a positive effect. People are spending more time at home meaning they are spending more time on their phone as people are not able to connect face-to-face.
Therefore, they are looking at other avenues and sources, things like social networking platforms. Zoom went mental, Tik Tok became a giant and anything like that has seen a huge increase. So, it's been a great time for the industry to expand.
HOW DIFFICULT IS IT TO BREAKTHROUGH INTO THIS SECTOR?
Extremely difficult, and that is due to the nature of the community. Because of the stigma, people feel so pressured by disclosing their status or introducing new people into this community.
So, anyone that comes in, no matter how good or great they sound, they want to do their due diligence and rightly so. The fear of rejection is real!
I've been doing this for five years and only now over the last twelve months have I almost earned the respect to be speaking to the CEO's of other leading organisations in this sector and been taken seriously. You need to be trusted, to break through, reputation is everything.
DO YOU THINK THE PANDEMIC WILL CHANGE THAT IN ANY WAY?
In some ways, it's made it less challenging. The charities need businesses like Positive Plus One more right now as they are not able to do outdoor events which are where they generate a lot of their funding. So, for a company to come along and say "we want to donate to you at a large scale regularly", certainly makes getting through the front door a lot easier. Who knows what's going to happen, you know, we might not be able to do mass outdoor events for quite some time. In that respect, it has made it that little bit easier for our offering.
WHAT DO YOU HAVE PLANNED FOR THE FUTURE?
We're going to go global!
We want to help connect as many people living within the HIV community as possible. We want to empower them and we will work towards removing the pressure of disclosure and the fear of rejection.
In doing so, we're giving power to our community.
From a numbers point of view, inside the next twelve months, we want to hit 400,000 users which is around one per cent of our overall market size.