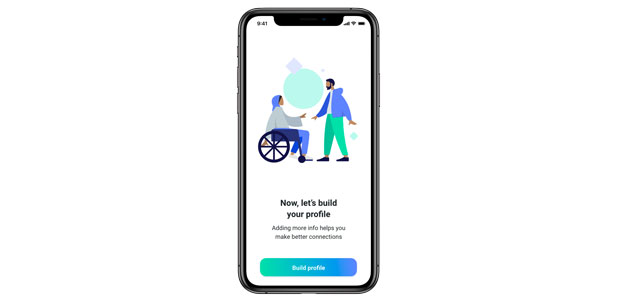 HIV social app launches new and updated platform
HIV social app, Positive Plus One, has announced the launch of its new and updated platform, following World AIDS Day 2020. Positive Plus One is an app designed to help those living with HIV find and connect with people who share their story. The app now includes an 'Events' feature, which allows members to search and explore virtual events that they can take part in.
As the pandemic continues to have a global impact on socialising, the app provides a digital lifeline for those needing the critical support of like-minded people and to have a safe and secure platform to share their experiences. As fundraising is critical to the HIV community, Positive Plus One has included a feature that allows members to search for fundraising events and therapy sessions which are held digitally.
All members are verified by phone number and now via email address, making it the safest version of the platform to-date, ensuring the app is a secure space. This gives the community the assurance and confidence to reach out and find connections.
In addition to this, the app has gone through a complete makeover with a fresh aesthetic and an improved, streamlined user experience; enabling users to connect and communicate with each other more efficiently.
Christian Mercer, CEO and Founder of Positive Plus One commented on the launch of the app: "Positive Plus One was created to provide an inclusive environment for the HIV community, regardless of gender, ethnicity, religion or sexuality. I'm delighted to launch our updated app, especially in a time when communication is key. 
"Our mission is to connect our members in a safe environment and with this new version, I believe we can do this on a much larger scale. We are constantly looking for ways to develop our app, and I'm excited to see where Positive Plus One will be in the future."
You can read our recent interview with Christian here.