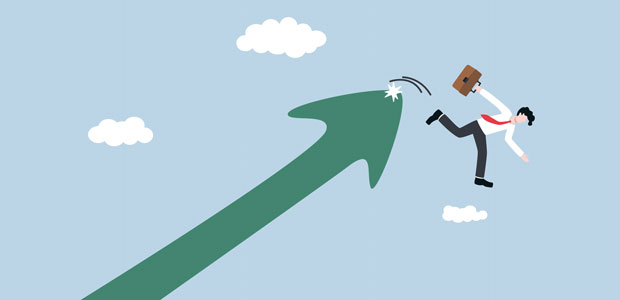 Growing pains? How to overcome the hurdles of hypergrowth
Funding rounds and cash injections are fantastic for startups - but what we don't often see discussed are the business challenges that rapid growth can present. For example, the cash injection following our Series B funding round helped us triple our headcount in just six months - but because our onboarding process wasn't built to handle so many new employees joining, we realised this simple inefficiency was hindering everyone's success. 
As teams multiply and expand, human resources and onboarding are likely to be the hardest hit - so it's essential for the existing lines of communication to be kept clear and open to allow collaboration to continue at the most efficient level, otherwise it's all too easy for things to fall through the cracks. 
So how can startups navigate the most common 'growing pains' of hypergrowth? 
Use one central place for your whole team to collaborate 
Your team may well already be using great tech designed for specific departments and disciplines, but when you've grown rapidly it's essential to have one platform that's used by the entire organisation - this allows all the different departments, from business development to account execs, solutions architects to customer success, to all work together towards common goals, maintain efficient communication, and avoid the dreaded 'silo mentality'. 
Before our rapid growth, my team had been using tools like Salesforce, Outreach and Gong, and while they'd served us well, none of them were user-friendly for task management. Back-and-forth emails, static Notion pages and Slack messages have their place, but in a high-growth environment they are bound to slow people down. We implemented ClickUp as our central collaboration platform, as it was simple, flexible, and - crucially - user-friendly and enjoyable for the whole team to use. It's vital to choose a central platform that's easy to implement, capable of scaling further, and that everyone will actually enjoy using - otherwise trying to drive adoption by a reluctant team will be an extra hurdle you really don't need.
Streamline your onboarding process 
With multiple new employees joining every day, it's essential that your onboarding process allows them to start making a powerful contribution to the business as soon as possible. New team members need immediate access to specific resources, including the tools they need for specific roles, to hit the ground running and avoid bottlenecks. While this is something you may previously have been able to achieve via email, if you're suddenly dealing with a tripled headcount it becomes an administrative nightmare.
Reducing the time it took us to dispatch and execute tasks from a couple of days to a couple of hours was essential to keep up with our team's growth and ended up being a total gamechanger. We've seen impressive results from our newly-optimized onboarding process (again using ClickUp as our primary tool), including a hefty 88% increase in onboarding efficiency and a 20% increase in effective team communication - two factors that have been key to maintaining our productivity as the team expands.
Don't lose sight of your culture – especially if you're remote
Before the widespread global shift to remote work, teaching new joiners about company culture tended to happen through in-person onboarding, as well as emerging organically simply by physically working together as a team. While welcoming and empowering new people is one of the biggest challenges of hypergrowth, it is also a key consideration for remote and hybrid teams which are often distributed all over the world. 
Always be mindful to create and actively nurture a welcoming culture for your new joiners, which can be achieved by things like building libraries of learning content around the knowledge, skills and attitudes that are central to your culture, which new faces can easily access, digest in their own time, and return to whenever they want. We've also seen a big impact since implementing shorter but more regular company all-hands to highlight new joiners, company achievements, and team spotlights, as well as virtual after-work events specific to each geography for improved team bonding.