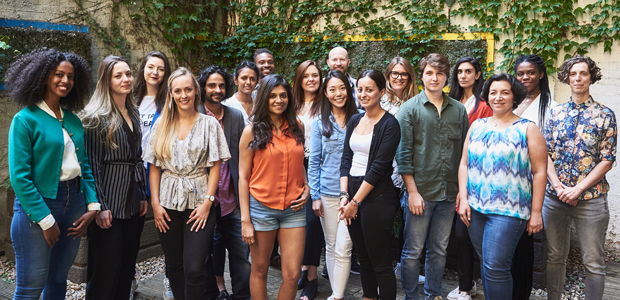 Google for Startups showcases female founders
Google for Startups has announced the latest instalment in its commitment to female entrepreneurs with its first Female Founders Residency programme.
The most recent initiative from Google for Startups will run until December 2019 and is designed to support the women building the next generation of businesses shaping the world of tomorrow.
In Europe, only nine percent of C-level positions at startups and six percent of CEOs are female. Out of all the funds raised by European Venture Capital-backed companies in 2018, a staggering 93% went to all-male founding teams.
In order to combat this, throughout the residency programme, the founders will be given access to Google tools, expertise and mentoring to provide support where it's most needed. This includes help to boost sales, advising on marketing strategies, troubleshooting product issues and even support with fundraising.
Speaking at an event to celebrate the graduation of the first Google for Startups Female Founders programme, Marta Krupinska, Head of Google for Startups UK, said: "To have such a disparity in funding and levelling between male and female founders in 2019 isn't good enough. We've created the Female Founders programme to back some of the best female entrepreneurial minds out there who are using technology to tackle some of the key social issues of today. Our mission is to level the playing field for founders both here in the UK and throughout the world so that access to funding, talent and support comes on merit alone.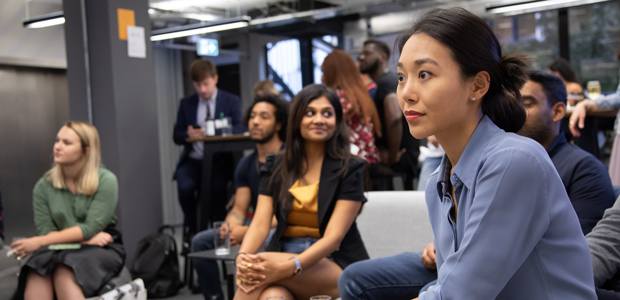 "In the UK last year only one percent of VC funding went to female only teams. So, it's fair to say we've got a fair bit of work to do, but what we see here at Google Startups is that when we give underrepresented, underestimated founders the same access and resources that the more privileged groups traditionally enjoy, then they are going to thrive. We know that female led organisations are more capital efficient, they bring returns to their investors faster, and despite the David vs Goliath landscape, there are still some incredible hustlers, visionaries and operators in this space and I'm so happy to have ten of them here tonight."
The 2019 Female Founders cohort features a hugely diverse range of startups, who all had the opportunity to present to a room full of potential investors and media. They were:
Following the pitches, the female founders participated in two panel discussions on two key areas of their startup journey.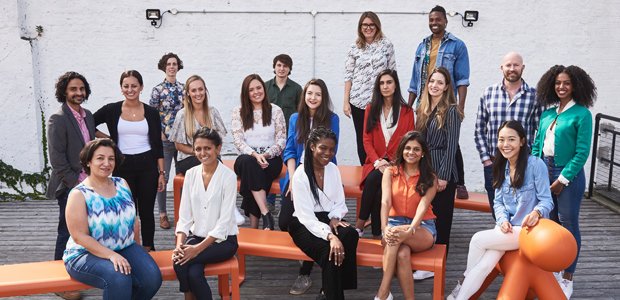 Panel 1: Origin stories and inspiration
Moderator: Graham Bednash, Senior Director, Consumer Marketing, Google UK
Q: What was the inspiration behind your business?
Georgina Kirby, Co-founder & CTO, Vine Health: "As a doctor, in past roles I've seen first-hand how far behind healthcare is in terms of the use of technology, and patients are so in the dark when they are trying to look after themselves at home – which is where they spend most of their time.
"When I worked for McLaren, we used to talk about how you can monitor how a car goes around a track, but you can't monitor patients at home – well the truth is you can, the technology just wasn't being used. So, we saw how it could be employed in an impactful way to support people and empower them to be able to manage their care better and to be monitored by their doctor. We saw how tech was changing the face of other industries so taking that into healthcare was a real inspiration.
Dr Rayna Patel, Co-founder & CEO, Vine Health: "There's a wider context in medicine today. As we age as a population, diseases become more chronic and with something like cancer, people are now living with the disease for ten years or more, so we need to understand how better to include healthcare in our day-to-day lives rather than treating it as something that just happens in hospitals."
Siddhi Mittal, Co-founder, Yhangry: "For around five years I was a trader in finance which was a very different job. For me the leap was easy as the last year of being a trader was one of the lowest points in my life. I was overpaid and very unhappy – and that's a dangerous combination as you don't really know what to do or who's shoulder to cry on - it's a very strange problem to have."
Inas Ismail, Founder, Autsera: "I have been something of a career hopper but once I started Autsera I realised that I was born to be an entrepreneur and that's where I belong. I love coming into work every day and I would do it 24/7 if I could."
Beth Chapman, Founder and CEO, Leaf Envy: "I was driven to start Leaf Envy off the back of knowledge and experience in digital marketing technology, coupled with a desire to promote the benefits of bringing nature into your home to improve health, wellbeing and the environment. One-in-four people are affected by mental health issues in the UK and air pollution is a very large public health issue costing the UK £40bn each year."
Q: What are the key things you've learnt along the way?
Georgina Kirby, Co-founder & CTO, Vine Health: "When you're in a regular career you have some tasks that are important and some that are urgent. However, when you're a founder everything feels urgent. So, it's very important to prioritise what is important otherwise you can really risk burnout."
Inas Ismail, Founder, Autsera: "I love that every day is different, there's always something new and always a new problem to solve. You make lots of mistakes, but you learn lots of lessons along the way and you improve. That was quite difficult for me to admit to myself as I came from a background where I wasn't used to making mistakes. So, I had the courage to take that leap, and I'm happier than I've ever been.
"If you feel that there is something that you are passionate about just do it – what's the worst that could happen? If you fail, then you've still learnt something and you can try again."
Rahel Tesfai, Founder and CEO, FroHub: "Taking the leap to start FroHub wasn't an easy decision. I was heading up digital marketing for a FinTech firm, getting pretty well paid and was also supporting my mother. But I realised that I really needed to leave in order to focus on my idea and I really needed to do it full-time or not at all. Running a startup requires 24/7 effort. It was a crazy decision, but I certainly don't regret it, and I'm the happiest I've been in my career. You feel very fulfilled as a startup founder and you learn so much along the journey."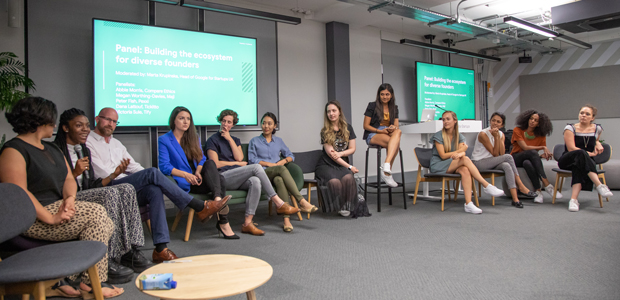 Panel 2: Building an ecosystem
Moderator: Marta Krupinska, Head of Google for Startups UK
Q: What would you like to see implemented in the startup ecosystem so that the next generation of founders would have a better experience
Dana Lattouf, Co-founder and CEO, Tickitto AI: "When I was pitching for funding for my pre-seed round, I had some feedback from a member of a community I was part of in the South West, and he advised me to act a little bit more naïve. That really shocked me. There's still a perception out there in terms of gender diversity so programmes like this can really help to put a dent in that ecosystem."
Megan Worthing-Davies, Founder, Maji: "I recently looked at the Alison Rose Review of Female Entrepreneurship. As part of the report there were eight recommendations on what would change the lives of female entrepreneurs.
"The top four are all related to addressing the funding gap and suggests a number of ways in which this could be done. One being a charter that companies and organisation sign up to where they voluntarily commit to monitoring and making equal the amount of funding they give to female founders. In the same way that companies publish recruitment data they would publish figures detailing where their money is going.
"Another issue that the report picked up on was education programmes in schools. I started my career teaching in a school in North London and that's where attitudes start, from socialisation and the expectation that girls and boys will go into certain types of career. If those are followed through then statistically, women are less likely to hold positions in careers and roles where they are equipped to be female founders.
"If we really want to do something to change this, that is where it has to start. There are initiatives like code clubs for girls, but more needs to be done – girls just aren't choosing to do STEM subjects and that needs to change."
Veronica Sulé, Founder and Chief Executive Officer, TIFY: "If there was more transparency in data we would be able to see where the problems lie far more easily. If you take something like AI as an example, garbage in is garbage out, so if we're using historically biased data to try and predict what's going to happen in the future, and that data effects women and disadvantaged communities, then we're just going to keep perpetrating historical bias."
Abbie Morris, Co-founder and CEO, Compare Ethics: "What stands out for me is ensuring that we all look to invest in diversity. That will go such a long way – not just in relation to gender but diversity of thought, ethnicity, cultures etc. I've had the opportunity to work with many diverse cultures and we've produced fantastic results, and investors will see a very quick upside to having more diverse teams.
"So, when we're hiring, let's really challenge ourselves, me included as a startup founder. What does this hire do to the dynamic of our team, not just in terms of what we look like, but what that thought can bring to the team culturally? The statistics are there and you can see it in the Google cohort; very diverse teams tackling global issues, and part of being able to do that is having that level of diversity. So, we'd really love to see more diversity in the investment community to make it an easier transition going forward."