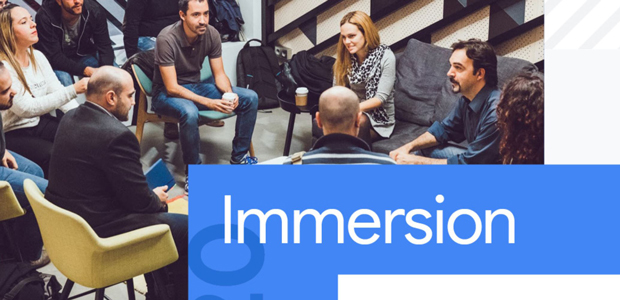 Google for Startups first ever UK Immersion Programme
Google for Startups has completed a number of cohorts now based around different areas in the startup world, some of the most recent ones including African and Women, but now the organisation has issued a call to startup founders from across the UK. Its new UK Immersion Cohort brings a 12 week programme designed to bring the best of Google and the London startup ecosystem to tech companies from all over the United Kingdom.
The programme will help drive innovation and social impact amongst communities outside of the nation's capital; founders can apply here.
With more than 2.1 million people working in the technology sector in 2018, tech is becoming the major employer throughout the UK. The latest Tech Nation report showed the changes in demands in the digital tech employment market over time and how sought-after skills have evolved - from software development and IT system architecture, to broader business skills such as consultants, accountants and marketeers. The Google for Startups UK Immersion Cohort aims to connect early stage growth startups with the best of Google expertise and tools starting with a week-long intense boot camp in London between 23-27th March. 
The UK Immersion Programme will include mentoring and workshops on how to boost sales; fully leverage marketing strategies and troubleshoot tech and product issues; and provide support with fundraising and introducing founders to tech talent. After one week of full time support in London, the founders will return to their home cities and towns and continue the programme remotely in tandem with building their businesses. Google For Startups is looking for growth stage companies which are looking to fundraise and are planning to roll out their products internationally. 
The UK tech ecosystem continues to thrive despite economic uncertainty, with 1.7 million technology sector job openings across the UK in 2018 alone, according to Tech Nation's recent report. Outside London, the regions with the most tech job openings were Manchester (164,000) thanks to its strong digital commerce and marketing, followed by Leeds (88,000). The report also reveals the rise of non-digital tech roles (230,000) in the tech sector in 2018, particularly HR and legal professionals – demonstrating how fast-growing tech companies are quickly becoming larger organisations that require various roles and professionals.
There are 12 regions outside of London with above average employment in the tech sector named 'tech hubs' according to Tech Nation. They are potentially a fertile breeding ground for the next generation of tech startups. These include: 
Manchester

Reading

Belfast

Birmingham

Cambridge

Bristol

Edinburgh

Leeds

Oxford

Newcastle

Sheffield

Cardiff 
In particular, regions such as Sheffield, Leeds, Manchester and Cardiff are developing significant tech clusters and offering high-value tech jobs with salaries on average 10% higher, which showcases a strong incentive to retain and recruit talents for the digital tech industry. That said, considering the cost of living outside London, the UK's fast-growing clusters around the country, particularly Edinburgh, Glasgow and Belfast are competing with London and the South East for talent with high-level skills and are paying to get them, according to the report.
The 10 UK Immersion Cohort founders will be selected from across the UK (outside of London) to spotlight startups nationwide that are using technology to make a positive social impact. The 12 week programme will conclude with a founder graduation event in June 2020. 
The programme will be led by the Head of Google for Startups UK and serial entrepreneur, Marta Krupinska, together with programme lead Mariama Boumanjal and her team.
Marta Krupinska, Head of Google for Startups UK said: "The UK's success and position as a global technology leader is dependent on its vibrant startup ecosystem. London is recognised as the Silicon Valley of Europe because of the wealth of talent, access to funding and startup expertise. We want to spread this wealth throughout the UK and ensure that founders across the country are being exposed to the best opportunities and connections as those based in the capital."
Liz Scott, Head of Entrepreneur Engagement, Tech Nation said: "It's great to see a nationwide initiative like this being launched specifically to support founders based all across the UK. We see first-hand the amazing businesses that are being started and scaled in towns, cities and regions across the country - and how their success doesn't just lead to the growth of one company, but instead contributes to the overall health of the ecosystems they're based in."