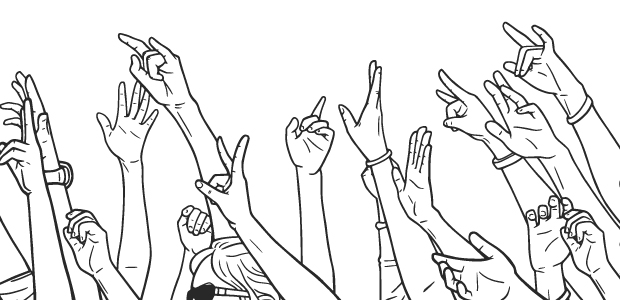 Go-2-Fest
Co-Founders and CEOs of Apptimisation, Clara Toombs and Monica Pal first met in Japan whilst indulging in their shared passion for travel and it was there that they realised that they both had complimentary skill sets with which to provide fellow solo travellers with means to connect.
After extensive market research, Toombs and Pal found that the market was heavily saturated with travel apps. Furthermore, a moment of sudden realisation struck the pair as they discovered the growing and vibrant festival scene in the UK.
In October 2016, the co-founders attended a festival seminar which is where Apptimisation came to life.
The idea of connecting people via a mobile app came about as the duo recognised an opportunity to create the world's biggest festival community. As they set off to research the market they were pleasantly surprised when they found that there wasn't much out there in the world of mobile apps that provide people with a list of music, food, fitness and yoga festivals where they can find somebody to go with. The more they looked into it the more they saw what a great opportunity it could be.
However, the app was not always called Go-2-Fest, it actually started off as Fest-Buddy which was then quickly renamed to Festi-Mate when designers found an existing app with the same name. As the two women spent nearly a year developing the app, the name was changed again after a focus group pointed out the name was seemed more like a dating app than a festival app.
There are various ways of logging onto the app, you can either log in through Gmail, Facebook or manual log in. Once completed, a comprehensive list of festivals appear which you can scroll through and 'like'. This feature then allows users to see more details and other people who have also 'liked' that festival. A chat function is also available for users who wish to talk and arrange their meet up at the festival. In various other screens there is also the ability to book tickets making the whole experience a lot easier.
As both founders work full time the development of the app became a labour of love during their evening and weekends, so the progress they've made over a short period of time is testament to their efforts. It has been an interesting but challenging journey so far and their previous experience has been of huge benefit to them both.
Pal has ten years' experience in consultancy where she specialises in project management and Toombs has been involved in digital marketing for the same period, specifically in customer relationship management. Therefore, both founders' background skills became very useful for what needed to be done on the app.
More research was done on the market's leading apps to try to find what the most popular look and feel was. This was how the user interface was created. A prototype was taken to a focus group to help the two founders to create the design and features. It was next taken to a festival seminar to gauge people's reactions, and it was there that they received some extremely positive feedback that gave them the green light to go ahead.
Throughout their "interesting but challenging journey," they leaned on their friends and family, getting feedback on the design and user experience. "You can get so involved in the app, that you sometimes can't see certain things. That's where your friends and family come in handy," said Toombs.
THE HURDLES FACED
Pal described the development process like a casino wheel. She said: "It really is just pure luck when it comes to how the development process goes."
They faced many delays with the developers, one major hold-up resulting in them actually missing last year's festival season. The developers were offshore and at times they faced some language barriers and time zones.
The two women also felt that some developers saw them as an opportunity to take advantage of, being two women working along in a tech-related business. However, their resolve did not waver and the two remained steadfast on achieving their vision throughout en-route to their goal.
Reflecting on their journey so far they expressed how much their skills have grown and how they have learnt the art of negotiation over this past year.
THE NEXT STEP
The two founders now want to finish off what they've started. The main focus moving forward is to push the UK audience first before expanding it internationally, as there is so many festivals to attend around the globe.
The functionality of the app also needs to be finalised and there are also plans for an Android app, as currently it is only available on Apple devices. In terms of promotion to the nation's festival goers, they are looking for bloggers to write about the app.