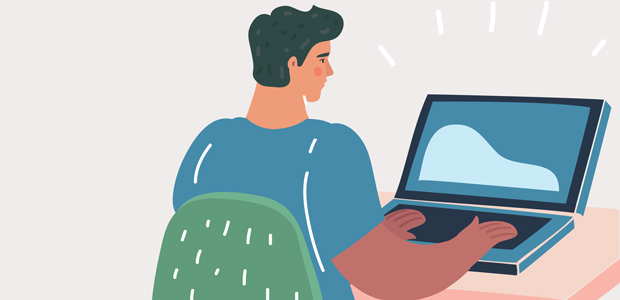 The future of the office
The concept of co-working has become synonymous with tech ecosystems across the globe. It came to prominence around the same time as the birth of some of the biggest tech companies you've heard of, as well as those you haven't. 
For many, co-working has been a great way to bring people together, develop a sense of community and increase collaboration. It brings the benefits of economies of scale to founders regardless of the stage their businesses are at, as well as add-ons like free beer, fruit and the ability to work in spaces that are - at least in premise - designed to inspire. 
What it wasn't set up for was a pandemic.
In a world where remote working is now best practice, if not mandatory, the role of co-working spaces is uncertain. 
The challenge is even greater for businesses whose models are entirely focused on renting space. For these, the badge of co-working is arguably just a rebrand of office space providers. It's why companies - notably like WeWork - have been diversifying into other areas such as education, hotels and residential space.  
Taking another approach, brands like the London Connectory (from Bosch and Nitrous) have been interested in building a collaborative community focused on a shared mission - in this case, the future of mobility - making it much more than a co-working space. 
Clearly providers of workspaces need to respond to changing market dynamics, as they can no longer rely on collecting rent. 
In practice, this requires a better definition of the space's purpose - both for those who manage it and for those who use it. A demand for co-working clearly exists. But, unpacking what this looks like at a more granular level brings out some more interesting insights.  
Firstly, we know that the way the space looks and functions is critical. One of the drivers behind taking a desk in a Second Home rather than a Regus, for example, is because it doesn't look like an office and, in turn, this creates an environment in which inspiration is designed to thrive. 
We also know that things like ensuring that there are enough meeting rooms, phone booths and breakout spaces for members is critical to keep a business running. And facilities like ping pong tables might be great ideas, but actually, investing in a coffee machine that reliably dispenses drinkable coffee is far more important. 
Managing these multiple factors in an ever-changing environment is a huge ask of any office management team, if they rely only on observations. They can't be in every part of the space at any one time and, even if they could, they wouldn't be best placed to prioritise issues or - as is often required - make the significant changes to the space required. 
If the office manager could see that one four person meeting room is pretty much always booked out, but the eight person room is hardly used, they could look to reduce pricing of the latter, so that it works better for people after a room for four. The other option would be to resize the eight person room into four, keeping an option to open it up to a bigger room when required.
This is where things get interesting.
We set up Incube to turn commercial real estate into flexible spaces. Flexibility doesn't just apply to a membership plan; instead it means that a space can be transformed in a matter of hours. 
We do this by taking a modular approach to the space; which sections can be brought together and connected in a configuration that works best? We bring pre-built components - that have embedded smart devices - into the square footage available. This could mean a kitchen, breakout space, meeting room, hot desk combination is up and ready within a day. 
It seems unlikely that full-time office-based work will be viewed as normal again. Covid-19 has illustrated that companies can adapt to remote working. Some companies are considering replacing a central office with several more local office locations to reduce commuting times for their teams. Others are considering building in work from home days into each working week. 
So truly flexible spaces will have to become normal.
Businesses will need to change the make-up of offices quickly and efficiently based on utilisation data, market demand and changes that affect the business - be they issues of public health or economics.  
More importantly, businesses and landlords will have the ability to make better use of their existing spaces. Whether it's increasing space within the office to accommodate social distancing measures or creating more hotdesking areas, a 'one design fits all' approach will no longer be sufficient. 
Here's to the future.