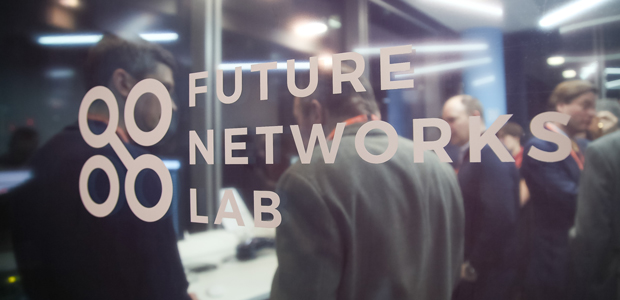 Future Networks Lab Challenge – The future for startups
One of the biggest trends right now is IoT, especially Industrial IoT (IIoT) and the security around data. Having taken off massively in the past few years, in the tech startup industry if you were going to create a business, these areas would be two of hottest in the current climate. Innovative startups or scaleups with cutting edge IoT hardware technologies capable of securely retrofitting industrial facilities for predictive maintenance, are extremely sought after and very desirable to investors and businesses. Also we have seen a rise in the number of startups working within data security at sensor level to avoid data breaches.
When it comes to creating a startup, it does take a lot of skill, knowledge and guts, but another ingredient in the startup recipe is knowing the right people, and making good connections, but this can also be one of the hardest parts.
Digital Catapult has created the Future Networks Lab Challenge programme which consists of a two-day innovation sprint which helps to connect businesses with the right startups to benefit not only both parties but also the industry. The idea is to connect the corporate businesses with the knowledge and innovative ideas being developed by advanced digital technology startups. These normally take place at industry events, to give as much exposure to both businesses and startups as possible, and what a better place for these to take place than at shows where hundreds and thousands of people can become connected.
It sees corporate challenge owners benefit from connecting with our developing ecosystem of agile and innovative startups. They can also make genuine progress towards addressing pressing challenges for their business, as solutions often go on to be piloted and implemented in collaboration with pitch winners. The success of these sprints demonstrates how effective startups can be at applying a new perspective to a problem, and in rapidly coming up with fresh ideas and their own innovative solutions.
It allows the innovation community to solve challenges set by corporate 'owners', over a two-day sprint, participating startups respond to the challenges set by these leading business partners, pitching innovative solutions directly to the challenge owner. The corporate challenge owners benefit from connecting with the developing ecosystem of agile and innovative startups. They can also make genuine progress towards addressing pressing challenges for their business, as solutions often go on to be piloted and implemented in collaboration with pitch winners.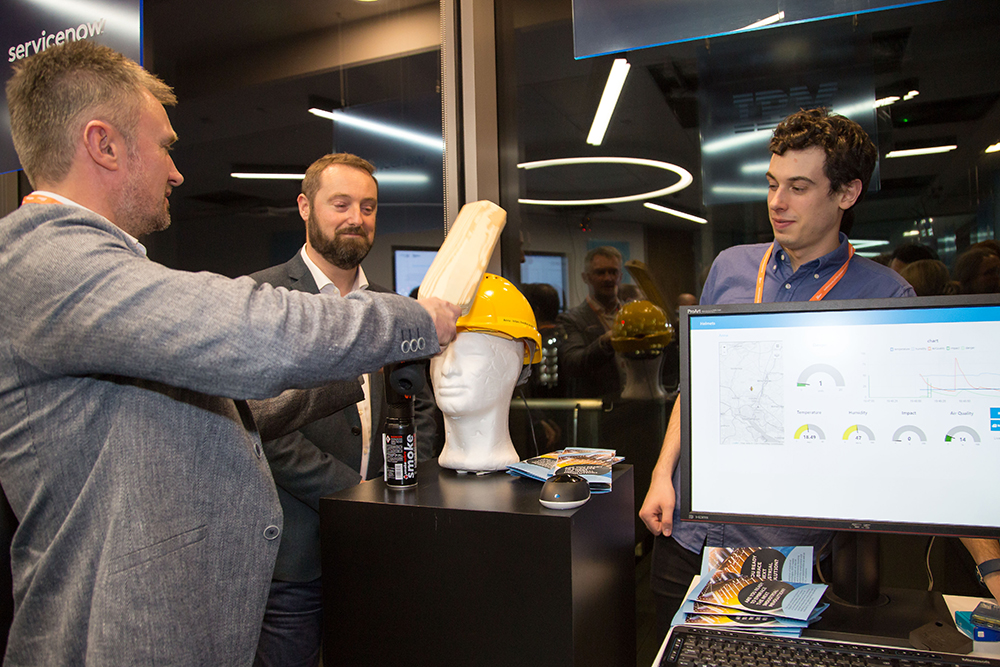 This year successful applicants pitched directly to two challenges presented by Siemens and Arrow Electronics, under the overall theme of data validation and security in IoT networks. This is especially relevant in today's landscape for startups as there are a lot of opportunities for Industrial IoT (IIoT) startups and in data validity, as these are some of the biggest trends in the tech startup scene.
Siemens set out to extend industrial IoT security within critical national infrastructure, where data insights and secure transmission is required to ensure a nation's vital functions such as energy, transportation, public health and communication. In this challenge, Siemens wanted to identify solutions capable of fingerprinting the overall end-to-end data journey. Guaranteeing data provenance, the solutions we saw were capable of tracking access control, auditing data as well as providing an inspection of protocols used and assessing data integrity.
The second challenge was designed by Arrow Electronics in response to many factories across the UK suffering from inefficiencies and reduced productivity due to limited methods for anticipating machine maintenance requirements. For this challenge, Arrow Electronics wanted to see support for factories to become smarter, by retrofitting facilities with secure IoT enabled sensors connected to an open platform that will offer a wider view of activities and potential failures in the manufacturing process.
Ioetec, an IoT cybersecurity startup, were the successful winners of the Siemens Challenge. Based in Sheffield, its team of four focus on IR4.0 and connected health sectors with a vision to provide an easy, cost-effective means of implementing data security as the usage of IoT increases. The team has created a fully scalable communication SaaS platform to provide true end to end data flow path security for IoT when companies more than ever need the knowledge that their data is authenticated and secure. This team have also been alumni of the coveted GCHQ accelerator and LORCA programs.
Mark Davies, CEO of Ioetec said: "Ioetec is proud to be the winner of the Digital Catapult and Siemens Future Networks Lab Challenge. The Siemens challenge was centred on safeguarding data integrity from IoT networks, particularly in critical infrastructure areas such as energy, transportation, public health and utilities. Ioetec can play a major part in solving this problem by use of its Excalibur system which secures and authenticates data generated by sensor devices. By acting as a secure gateway into the MindSphere system, Ioetec can connect a wide variety of third party and legacy devices into existing systems. Ioetec is looking forward to working with Siemens to create a proof of value demonstrator which can potentially be provided to customers as part of an industrial security services offering which delivers value to UK industry."
Siemens said that what drove this year's challenge was the importance of security within IIoT, as customer and industry insight were the guiding principles in the decision to go with this theme. Siemens has been working with a lot of customers across in the water sector and other important markets and whilst they are very aware of the cyber risk personally, they are less aware of the company risks.
It plans to collaborate with the winner Ioetec, and the plan is to work with the AMRC and a leading water company to develop the project further before communicating this great initiative across the industry.
Arrow's winner was Inferrix, which aspires to be the leading open stack sensor and gateway partner to all open platforms. Inferrix portfolio consists of over 15 wireless mesh enabled sensors and actuators that can work particularly well in retrofit and brown-field environments.
The company is formed of six talented engineers, who design and manufacture innovative wireless mesh enabled sensors to allow for real time asset monitoring and their Inferrix edge intelligent gateway can connect to any platform securely. Its all-inclusive IoT stack provides everything a company may require from sensors to device cloud to ensure a seamless transition.
Rajesh Paul, CEO of Inferrix commented on its win: "Inferrix is very pleased to have won the 'Digital Catapult - Future Networks Lab - Arrow Electronics Challenge' – Developing Open and Retrofit friendly secure connected sensors. Inferrix' secure, scalable, open and comprehensive 'Pre-built' IoT product stack helps 'jumpstart' our client's IoT use cases, especially in retrofit and brown-field environments."
He added: "We are looking forward to working with Arrow Electronics, especially to market, promote and sell the 'Inferrix Wireless IoT Mesh Sensors and Actuators', through Arrow's phenomenal global network of partners, OEMs and customers. Inferrix would benefit immensely from access to Arrow's established engineering capability, supply chain & contract manufacturers which will potentially help streamline and augment Inferrix' existing manufacturing set-up. I would like to thank Digital Catapult for a very well organised and structured event, especially given the COVID constraints. It was a wonderful and enriching experience, we interacted extensively with our peer group, industry experts, academics and with experts from Digital Catapult. We appreciate the proactive support from Digital Catapult with all the preparatory work for the main event day."
Now Digital Catapult has just launched its Future Networks Lab Accelerator programme which provides existing startups with access to the mentorship, expertise and facilities they need to take their product or service to the next level. It culminates with a showcase and demonstration day through which participants can engage with potential customers.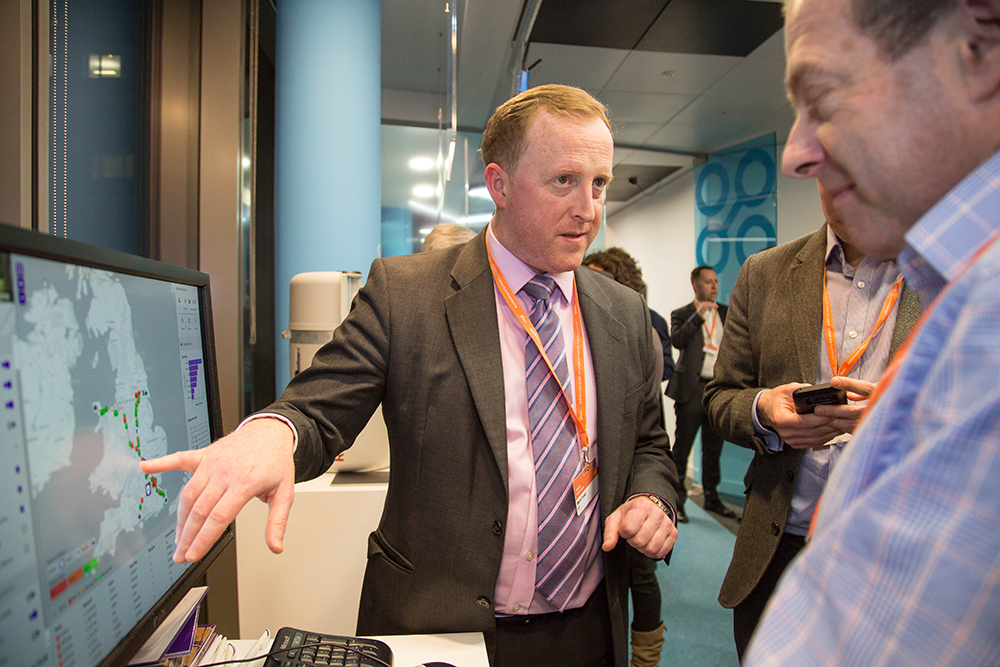 The startups on the programme are provided with a baseline of their product's technical capabilities and design, and supported in the creation of a development roadmap, enabling them to understand how to improve performance, develop alternative approaches and improve speed to market.
Startups have access to Digital Catapult's Future Networks Lab with state-of-the art IoT and 5G networks testing environment; as well as access to future networks and artificial intelligence (AI) expertise alongside existing lab partners.
Focused workshops and pitch training help participants to prepare a commercially-focused pitch for their final demonstration day. Commercial support includes marketing, sales, outsourcing partners and presentation expertise.
Digital Catapult also runs workshops on topics relevant to the Accelerator cohort, such as manufacturing products at scale, selecting the right commercialisation partners and how to improve pipelines through sales, PR and marketing. The Future Networks Lab Accelerator is designed for advanced digital technology innovators that already have a product in market and are beyond startup issues, with established organisational functions and a well- defined business plan.
The latest Future Networks Lab Accelerator programme has only recently launched, and is hoping to have a showcase event at the end of the programme if the circumstances allow it. You can find out more and follow the programme here.