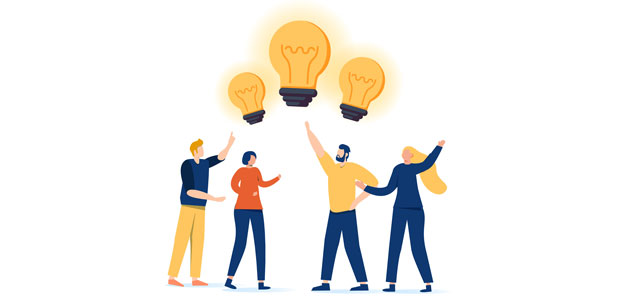 Is the future bright for Covid-inspired startups?
The economic landscape of the past eighteen months has been interesting to observe, to say the least. While many organisations have been able to carve out a new niche under pandemic conditions; indeed, some have even flourished, a vast swathe of enterprises have been unable to translate their operations to a radically altered business landscape, and have fallen by the wayside.
It is important to note that, even as social restrictions begin to lift and the pandemic appears on a path to recede into memory, businesses face an ongoing struggle to survive. Indeed, the Federation of Small Businesses anticipate that 250,000 businesses will close during 2021 - on top of the vast numbers which closed operations last year. The most prominent success stories are, almost unilaterally, those who have been able to translate their operations to digital platforms.
While there have been unfortunate business losses through the pandemic, in many ways the acceleration of digital products and platforms has been a hastening of the inevitable. For instance, eCommerce businesses have been incrementally eating up the total share of overall retail sales for many years before the recent boom; while many established businesses were already in the process of investing in automating or digitising some elements of their operational model.
Enter the Covid-inspired startup. Figures from the ONS reveal that more than 400,000 startups were launched in the UK throughout 2020. There are a number of reasons that so many budding entrepreneurs decided to launch businesses, in what would appear on the surface an inopportune marketplace.
Firstly, with high uptake of the furlough scheme, and many larger businesses requiring less staff due to reduced need for productivity, would-be founders had time on their hands to develop their ideas and projects, in a way that would have been less likely prior to the pandemic. Conversely, many will have perceived an opportunity to target a niche in the market, left exposed by the recession of big businesses alongside the radical shifts in consumer activity.
Just as the altered landscape can be said to have inspired so many new enterprises, the return to normality raises an interesting proposition - how will these startups fare in a more 'normal' economy?
To delve into the varying fortunes of the Covid-inspired startup, Studio Graphene commissioned a survey of more than 2,000 UK adults, looking to explore how many had taken the opportunity to launch a business, how they rose to the challenge of the pandemic, and what their future plans are.
Of those surveyed, a striking 15% said they had launched a new business, either on their own or with at least one partner. Amongst these founders, 72% reported their business now being their main professional focus - dispelling any notion that many of these businesses would become short-lived opportunistic side hustles.
How will they fare in post-pandemic Britain?
While it is certainly encouraging to see so many have developed their business enough to become their primary professional focus, it is not the case that there is bullish optimism among these founders. Respondents identified a number of challenges they were concerned would limit their potential to further scale their business.
Among these is a fundamental issue, which may require some careful strategic thinking and adaptation; 46% of entrepreneurs polled are worried that their business, launched perhaps with a Covid-inspired product offering, will simply be less relevant within a post-pandemic marketplace.
However, many other anxieties can be addressed with appropriate support measures. Nearly six in ten (59%) of respondents felt the government prioritised supporting established enterprises throughout the crisis, instead of affording high-potential scaleups the chance to capitalise fully on the opportunities at hand. Meanwhile, a majority (60%) of respondents felt a lack of financial resources had limited their ability to reach their potential, with only 54% having leant on government support schemes to overcome a shortage of funding.
Access to digital
It is unsurprising to learn that limited resources and skills hamstrung so many startups; indeed, this is the primary issue facing entrepreneurs launching a new business even outside of Covid-19 circumstances.
It was, however, intriguing to discover that many businesses felt limited in their use of technology throughout the pandemic. A majority (55%) felt they were held back by a lack of knowledge when it came to technology and digital skills. Of course, this is interlinked with financial limitations; businesses with more to invest are more likely to find themselves with top-class tech and the ability to enlist support where needed. Nearly six in ten (58%) of startups launched in the pandemic have used social media platforms such as TikTok and Instagram to build brand awareness among potential customers, demonstrating both a willingness to engage with digital where possible, and how critical tech products were to the fortunes of these businesses.
Encouragingly, more than half (58%) of founders plan to invest in recruiting a digital agency to build their in-house digital platforms. While social media has a role to play, businesses will certainly benefit from professional tech products built around their brand and product, leaving social platforms in the areas they are most useful - marketing and conversions.
Naturally, as we emerge from the pandemic, many of these startups will need to adapt to scale, or even survive. Given the significant number who have evolved their side hustle into a main gig, it is crucial they are afforded the correct support in getting their business properly off the ground.
Startup businesses fighting for market share in competitive spaces, and up against rejuvenated big business, will always have to work around the issue of limited financing, but this does not have to be the case for their access to top-class digital. As the digital boom of the pandemic looks to prove a sustainable acceleration of a long-term trend, the government should look to match its substantive financial support measures with digital support schemes, affording startups greater access to digital tools and tech skills development opportunities.